2015 in review: the year in pictures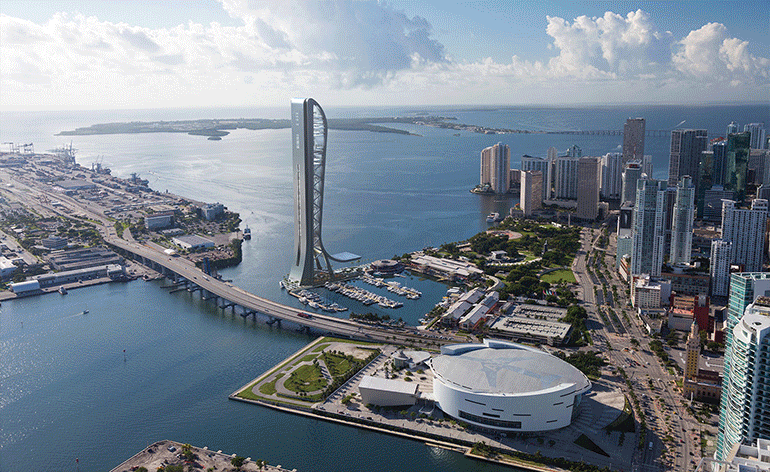 (Image credit: press)
It's been a blockbuster year for Wallpaper*. We celebrated our 200th issue, doubled our Power List of design's high-flying achievers, launched our very own WallpaperSTORE*, celebrated five years of Handmade, all the while combing the globe to uncover the best in design, architecture, fashion, art and more. Here, we bring you highlights from the year that was...
January: Wallpaper* Design Awards 2015
To start the year in a celebratory mood, we unveiled the winners of the Oscars of the design world.
Pictured: Fabrics and furnishing accessories, by Raf Simons and Kvadrat, our Best Alliance winner
January: Ski retreats
Dreaming of an escape to the mountains, our travel editor rounded up the latest array of design-led winter wonderlands.
Pictured: InterContinental Davos, Switzerland
January: Architecture news from Taiwan
Over in Taiwan, we pulled back the curtain on a new wave of architecturally inspiring public and private buildings starting to take shape across the island.
Pictured: ChinPaoSan Necropolis by Steven Holl Architects.
January: Couture Spring/Summer 2015
The pinnacle of the fashion calendar delivered with bells (and even bell bottoms) on for Spring/Summer 2015. Fairytale moments are never in short supply at these shows, from Karl Lagerfeld's couture gardeners (pictured) to Dior's psychedelic outing.
Pictured: Chanel Couture S/S 2015
February: LA Stories
California was calling in February. First, we invited Angelino art heavyweights John Baldessari and Ed Ruscha (pictured at Ruscha's studio in Culver City) to pick out their home city's brightest creative talent.
February: Palm Springs Modernism Week
Then we jetted to sun-drenched Palm Springs for its 10-day annual architecture festival, which boasted exciting launches and openings among the usual roster of envy-inducing home tours and poolside cocktail parties.
February: Stockholm Furniture Fair 2015
The Wallpaper* interiors team made the annual pilgrimage to Stockholm, where the bright young stars of previous years showed that they are fast-becoming established brands.
Pictured: 'Ghost Chair' by Ingrid and Olle Wingård for Minus Tio
February: Menswear fashion week venues A/W 2015
Our fashion editors skipped across the globe to view the latest menswear collections – but it was more than just the latest looks that caught their eye. From Phillip Lim's gravity-defying set (pictured) to Berluti's rippling runway, they compiled the top men's fashion week venues
March: Cutting-edge religious architecture around the world
March got off to a simply divine start as we explored a new crop of sacred spaces singing out in style.
Pictured: Knarvik Community Church, Norway by Reiulf Ramstad Arkitekter
March: The 2015 Serpentine Pavilion and its 14 predecessors
We made a date to visit London's Serpentine Gallery to check out this summer's Pavilion, created by Madrid-based practice SelgasCano – as well as taking a look back at the pavilions that came before it
March: Saint-Étienne Design Biennale 2015
In the same month, we headed to Saint-Étienne, where the French city and UNESCO City of Design offered a creative change of pace to the flurry of fairs at the start of year.
Pictured: Installation view of 'Form Follows Information', curated by Gaëlle Gabillet and Stéphane Villard.
March: Geneva Motor Show 2015
Our transport guru headed to Geneva to round up the standout cars at the annual motor show.
Pictured: Morgan Aero 8
April: Salone del Mobile 2015
In April, the pinnacle of global design fairs swung into action in Milan. From the Rho fairgrounds to the urban exhibition spaces, Team Wallpaper* scoured it all for the latest in colours, creators and combinations for the home.
Pictured: pendant lights by Tom Dixon
April: Fashion brands take on the Salone del Mobile
The most important appointment in the global design calendar continued to be catnip for the world's top fashion brands. Most houses got in on the action by partnering with architects or furniture designers on one-off projects, such as COS, who teamed up with New York studio Snarkitecture to create this cavernous, all-white installation
April: Hyères International Festival of Fashion and Photography
Fashion and art collided at Hyères 2015, where Chanel creative director Karl Lagerfeld shook things up at the 30th edition of the style and image fair.
April: M House, Spain
Meanwhile, we offered those at home an interactive tour of M House in the quaint, rustic village of La Nou de Gaia, in Catalonia. Designed by Maria Díaz of Spanish firm MDBA Architects, together with Guallart Architects, this three-bedroom holiday home bridges modernity and tradition.
May: Expo Milan 2015
Milan mania continued well into May, as the World Expo got underway. Standout pavilions may have been few and far between, but there was still plenty to see at the architectural blockbuster, including host country Italy's towering 'urban forest' structure (pictured), designed by Nemesi & Partners.
May: Venice Biennale 2015
Elsewhere in Italy, Venice hosted its own pavilion party in the form of the Biennale, where we picked out the city's top 20 artistic offerings.
Pictured: 'I Scream Daddio', by Sarah Lucas, on show at the British pavilion. Courtesy of the British Council
May: A House for Essex by Grayson Perry and FAT Architecture
Over in the sleepy British village of Wrabness, Turner prize-winning artist Grayson Perry unveiled his most daring creation yet: a magnificently eccentric shrine to the fictional character of Julie Cope, a secular saint and 'Essex everywoman'.
May: Boutique hostels roundup
We checked into the latest crop of affordable designer accommodation, low in cost and high in style.
Pictured: Dream Hotel, Tampere, Finland.
June: Architects Directory 2015
In June, we offered up our perfectly-pitched survey of the world's best young architects.
Illustrator: Jean-Philippe Delhomme
June: Apartment N°50, Marseille
Following in the footsteps of star designers Pierre Charpin and Jasper Morrison, a top group of ÉCAL students were tasked with the latest re-imagining of the apartment in Le Corbusier's Cité Radieuse housing complex in Marseilles – and what splendid results they produced.
June: Design Directory 2015
We threw open the doors to the W* House once again with our latest batch of design finds, and invited you to create your masterpiece, room by room.
Interiors: Maria Sobrino
June: House in Rombach, Switzerland
Over in Aarau our love affair with Swiss architecture was once again ignited in the form of a timber-clad residence designed by Gautschi Lenzin Schenker Architekten.
July: Wallpaper* Handmade 2015
July saw us unveil the sixth edition of Wallpaper* Handmade, for which we gathered the world's finest creative minds and manufacturing talents to create a veritable feast of design excellence.
Pictured: Installation view of Handmade* including 'Neolithic' bar, by Studio Mackereth, Royal Salute and Jack Badger
July: WallpaperSTORE*
After many months of plotting and planning, we launched the WallpaperSTORE*, our online curated marketplace of the most refined stuff. Our unique edit of design desirables, staples and giftables – not to mention six years' worth (and counting) of one-offs, created exclusively for Wallpaper* Handmade – was now ready for home or office delivery
July: Wallpaper* Motel
Next, we made a pit stop and checked ourselves into the Wallpaper* motel. Inspired by a middle American concept, we shopped around our favourite design outlets to dig out contemporary pieces that could convincingly convey the mood of a stylish mid-century motel.
July: Architecture news from Miami
Our American dream continued, as we charted the latest wave of architectural projects topping out skylines across the booming city. Miami's forthcoming One Thousand Museum (pictured) is one of the many builds underway
August: Apple's floral display at Selfridges
We unveiled a world exclusive in August, lifting the veil when Apple staged a takeover of Selfridges' window displays – the first time the London department store has ever dedicated them all to one product. The installation brought the Apple Watch's floral face to life with a series of over 5,000 flowers, painstakingly sculpted by hand
August: Reform's top-notch, low-cost kitchen range
Then, new Danish brand Reform won us over with kitchen concepts by a trio of studios – Norm Architects (their kitchen pictured here), BIG and Henning Larsen – at the Northmodern fair in Copenhagen
August: Pantone pop-up café
Another popular story this month was Pantone's prismatic pop-up in Monaco, where we wound the summer down with an Aperol Orange 17-1464
August: Pear Tree House, UK
Clerkenwell-based architecture firm Edgley Design was behind this unique property in south London, tucked away in a tree-filled backland. Its 100-year-old namesake has been growing on-site from the time when this part of Dulwich was a Victorian fruit orchard – a notion key to director Jake Edgley's design strategy
September: Best Urban Hotels 2015
September saw us packing up and checking into our annual edit of the best urban hotels. From a darkly seductive sanctuary in Marrakech to a sporting-hub-turned-bolthole in Chicago, our globetrotting judges left no stone unturned.
September: London Design Festival 2015
The design world swung back into full gear, touching down in London for the English capital's answer to the Salone del Mobile. We hit the streets running to bring you the best new collections, brand debuts and show-stopping installations.
Pictured: highlights from the '100% Norway' exhibition.
September: Los Angeles' new contemporary art museum opens
Possibly the city's most significant new building since Frank Gehry's Disney Hall, The Broad art museum by New York architects Diller Scofidio + Renfro sprung to life to much fanfare in September.
Courtesy of The Broad and Diller Scofidio + Renfro
September: Samsung teams up with the Bouroullec Brothers
One of our favourite design duos let us in on a top-secret project with the Korean electronics giant: the 'Samsung Serif' television.
Courtesy of Samsung
October: Anthea Hamilton exhibition in New York
October got off to a cheeky start, when London-based sculptor Anthea Hamilton paid homage to Italian designer Gaetano Pesce at New York's SculptureCenter.
Pictured: Project for door (After Gaetano Pesce), by Anthea Hamilton.
October: Ping-pong tables roundup
Things then got a little bit silly at the Wallpaper* office, when we bounced around our ideas for the most innovative, design-led ping pong tables on the market.
Pictured: 'Ok Point' by Laith McGregor and Murray Barker
October: Alec Soth's first major UK exhibition
Over in London, Alec Soth's intoxicating chronicles of middle America touched down at the Science Museum for his first significant show in the UK.
Pictured: Crazy Legs Saloon. Watertown, New York, by Alec Soth, from 'Songbook'. Courtesy the artist
October: Chicago reinvents the hot dog stand
Meanwhile, Chicago tasked designers to give the humble kiosk a slick makeover ahead of the city's architecture biennial. The winning design (pictured), a timber canopy by Ultramoderne's Yasmin Vobis and Aaron Forrest, and structural engineer Brett Schneider, has now found a permanent lakefront home as a commercial vending space.
November: Tommy Hilfiger talks pop, hip and shop from his New York apartment
In November, we were invited to the American fashion designer's Andy Warhol-drenched penthouse duplex atop Manhattan's famed Plaza Hotel, to find out what fuels his art-collecting.
Pictured: Hilfiger in the living room of his apartment, with Warhol's Grace Kelly, 1984, on the back wall.
November: Apple reinvents the pencil
Our Editor-in-Chief Tony Chambers connected with Sir Jony Ive – via iPhone 6s, fittingly – to find out more about the tech behemoth's latest game-changing venture, the Apple Pencil.
November: S/S 2016 catwalk tour
Then, the W* fashion team looked back on the most sensational runways from September's womenswear shows.
Pictured: Dior's blue Delphinium-hill erected inside the Louvre's Cour Carrée
November: Silicon Valley architecture news
In the same month, we rounded up the finest tech workspaces in Silicon Valley, from Facebook's Frank Gehry-designed HQ to Apple's 'spaceship' campus.
Pictured: Google's forthcoming modular canopy campus, designed by Thomas Heatherwick and Bjarke Ingels Group (BIG). Courtesy of Heatherwick Studio and BIG
November: BSME Mark Boxer Award
To cap off a whirlwind November, our fearless Editor-in-Chief Tony Chambers was honoured with the most prestigious prize in British publishing: the BSME Mark Boxer Award. At the glittering gala, British comedian Alexander Armstrong presented the award on behalf of the BSME committee, who paid tribute to his 'immaculate taste, his fierce attention to detail and perfectionism, but also his ability to inspire passion, loyalty and dedication from his team'. Here, here!
Pictured: the trophy in its resplendent glory, inscribed with the names of the winners, including Private Eye's Richard Ingrams
December: Design Miami 2015
December saw us jetting to Florida's tropical climes for our annual design pilgrimage – if only we could have hitched a lift on Snarkitecture's striking customised ombré aircraft for private aviation firm Netjets
December: Sun Path House, US
Elsewhere in the city, we discovered New York architect Christian Wassman's just-completed Sun Path House, a three-storey cast-in-place concrete extension to a renovated 1930's bungalow in Miami Beach.
December: Graduate Directory 2016
For our Next Generation issue we reflect on the shape of things to come, championing the hottest young graduates in the fields of design, architecture, fashion, transport and more.
December: Design Awards 2016 preview
We ended 2015 by looking to the people, places and things that have rocked our world over the last year. Our six-strong panel of creative high-achievers will deliberate our most coveted Judges' Awards, with the winners to be announced on 14 January.
Pictured: The Blue Planet by 3XN in Copenhagen, nominated for Best City.
Rosa Bertoli was born in Udine, Italy, and now lives in London. Since 2014, she has been the Design Editor of Wallpaper*, where she oversees design content for the print and online editions, as well as special editorial projects. Through her role at Wallpaper*, she has written extensively about all areas of design. Rosa has been speaker and moderator for various design talks and conferences including London Craft Week, Maison & Objet, The Italian Cultural Institute (London), Clippings, Zaha Hadid Design, Kartell and Frieze Art Fair. Rosa has been on judging panels for the Chart Architecture Award, the Dutch Design Awards and the DesignGuild Marks. She has written for numerous English and Italian language publications, and worked as a content and communication consultant for fashion and design brands.
You might also like
2017 in review: the year in 100 pictures

At Wallpaper* HQ, we do a lot of forward-thinking. With the year drawing to a close, it's a rare chance to pause, reflect, and celebrate the people, places and things that have rocked our world over the last year. We soon realised it would be near-impossible to whittle down all of the spirit-lifting architecture, design, fashion, art and more, that had inspired us – and you – in 2017. Wallpaper* celebrated 21 years of life-enhancing stuff; launched Precious Index, our new watches and jewellery supplement; hit the global design and art fair circuit, from Milan to Miami, Buenos Aires to Brussels; and went inside Apple Park, just to name a few things. Here, we pick out some of our favourite highlights, all 100 of them...

By Jessica Klingelfuss • Last updated
View More ▸