Wallpaper* Power 200: the world's top design names and influencers
It's back with a double helping of provocation and praise. We have plumped up this year's Power List to a meaty two-ton's worth of carefully measured rankings, an upscaled calibration of design achievement. As we strongly suspected, last year's Power 100 caused a considerable stir and provoked strong words. And, as last month's editor's letter made clear, even alarming threats of revenge and recrimination. So this year, unchastened, we thought we would do it all again, but double the dose. To mark our 200th issue, the power 100 has become 200. Or rather 100+100 (normal disservice will be resumed next year). And, in a self-congratulatory nod to our keen eye for talent and perhaps the propulsive effect we have had on nascent design careers, we have trawled the Wallpaper* archives, retraced our expert truffling and recovered the debut appearances of future Power Listers. (Look out for long-lost hair, unlined faces and eyes undimmed).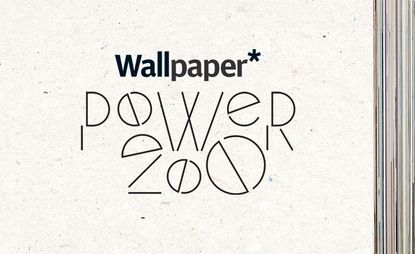 (Image credit: press)
But to the science. This year we have restricted the core top 100 list strictly to product designers. And employing complex algorithms, 'big data' and the purest subjectivity, we have ranked them according to influence, market value, quality and quantity of output, reputational shift and that more mysterious sense of momentum, of rightness for right now. Those who have had a good year will find themselves risen up the ranks; others may get that sinking feeling. We have also added extra lists: of architects who turn their pencils to product design (opens in new tab); of CEOs and other corporate chiefs who have matched vision and ambition with surefootedness (opens in new tab); of graphic designers who snap our grid (opens in new tab); of interior designers who create and compose the most seductive of spaces (opens in new tab); and of designers yet to hit 40 but already making an impact (opens in new tab). Or course our rankings are a provocation, but they are also a mapping of power and influence, of larger shifts and forces.
Let the debate begin...
Sir Jonathan Ive, Apple's chief design officer, has changed behaviours and created 'needs' we never knew we had, turning technology's cult underdog into the world's most valuable company. With Steve Jobs gone, and everyone alert to the slightest Apple miss-step, Ive is now facing greater public scrutiny. The many and various permutations of the Apple Watch and strap, and the offer of a high-end version – a shift from Apple's usual policy of limiting choice and upgrades to under-the-bonnet performance enhancements – are seen as Ive's innovations. And rumours and counter-rumours about the Apple Watch's success, or lack of, continue to swirl. The latest chatter is that Apple is working on a self-driving car, currently being tested in California.
Outside of Ive, Marc Newson is the world's highest-profile industrial designer. The pair are also long time pals. Little surprise then that Ive recruited Newson to help out with the design of Apple Watch. He has no official title at Apple but Newson says that 60 per cent of his time is now spent on Apple business and he makes monthly trips to Cupertino. Newson already had watch experience, launching the Ikepod line in the 1990s. He has also designed concept cars for Ford so it seems a relatively safe bet that Newson is currently at work on the Apple Car. And if the last year wasn't eventful enough for Newson, this May one of his 'Lockheed Lounge' chairs sold at auction at Phillips in London for £2.4m, the highest price yet paid for the work of a living designer.
London-based designers Edward Barber and Jay Osgerby have had a breathtaking year, capped by the publication of a monograph celebrating their work, and the award of the 2015 London Design Medal in September. This supremely versatile and gifted pair have been on an unstoppable tear ever since their universally lauded design for the Olympic torch in 2012 lifted them into truly rarified air. The pair now helm three studios, each founded to expand the range of projects they can take on, ranging this year from an understated shower control for Axor to the contract to design interiors, exteriors and livery for the new London Crossrail line.
An Eindhoven Design Academy alumnus, Jongerius' career began with the Droog-infused Dutch design renaissance of the early 1990s. Always one of the most influential and intelligent voices in design, she made waves in 2015 with a call for restraint in the design world's ceaseless quest for the novel. 'It's time to rid ourselves of the obsession with the new.' She practised what she preached, too, finally unveiling the long-awaited fruits of a four-year process of revisions to her iconic 'Polder' sofa for Vitra, and revealing subtle tweaks to the design and scale of the collection, while remaining true to its groundbreaking aesthetic.
Oki Sato took Milan by storm in April with an audacious retrospective of his work over a single year, showcasing his impressive range and attention to detail in collaborations with companies ranging from Glas Italia and Moroso to Chocolatexture and Tod's. In fact, he designed more than 100 different products over the year, and routinely works on more than 400 designs at any one time. This year, Sato, who initially set up Nendo ten years ago with five fellow architecture graduates, also received the crown for Maison & Objet's Designer of the Year, opened a Milan office, and shifted into large scale architectural projects for the first time, winning commissions for a shopping centre in Bangkok and a station and leisure complex in Kyoto.
Ronan and Erwan's stellar mid-career status was highlighted last year with the award of the 2014 London Design Medal. Subsequently, France's most influential industrial designers revealed the 'Kaari' table collection, their first collaboration with Artek, and the 'Palissade' range of outdoor furniture for Hay, alongside strong new work for Vitra and Glas Italia. Next up is their first electronic product, the Serif TV for Samsung, which is intended to integrate the television completely into the sphere of domestic design.
A product launch seen by 4.8 billion TV viewers, a first solo retrospective at the V&A, commissions everywhere; to say Heatherwick has had a good few years is an understatement. The British designer's King's Cross atelier is a global creative hub, responsible for everything from London buses to gin distilleries. Heatherwick is the quintessential contemporary creator, an architect, engineer and designer rolled into one, with an obsessive attention to detail and a delight in materials.
From health-tracking wristbands to app-controlled thermostats, Béhar is the designer for our perma-connected age. Last year, Chinese conglomerate BlueFocus Communication Group acquired a majority stake in his firm Fuseproject. His XO laptops for One Laptop Per Child are now distributed in 60 countries.
This year Morrison, whose career began in the 1980s, curated the prestigious '80!Molteni' exhibition in Milan and added a collection of mobile phones to his well-respected Punkt collaboration, but he will always be the ultimate Super Normal guy, with a cool shop, transforming the everyday into desirable objects, including this cafetiere for Rowenta from W*068
Our joint Wallpaper* Designer of the Year, the work of German design superstar Grcic combines analytical rigour, formal discipline and a twist of humour. Recent projects include chairs for Plank and Magis, sanitaryware for Laufen, and branding and interiors for the Hugo Boss IMOCA 60 racing yacht.
A graduate of Jerusalem's Bezalel Academy of Arts and Design and London's Architectural Association, Arad is working on Tel Aviv's tallest building, a show for the Royal Academy, and St Pancras' sought-after Terrace Wires installation. He remains the design and architecture world's great iconoclast
Despite his work for IDEO and the Muji CD player, Fukasawa's sublime understanding of Japanese craft sensibility has few better expressions than last year's 'Cha' tea kettle for Alessi, his 'Roundish' sofa for Maruni Wood Industries, this year's kitchen appliances for Muji and his sleek smartphone model for KDDI.
Dixon remains one of Britain's best-known design names, even outside the design community. His studio has been busy this year: working on apartments at Greenwich Peninsula and the Multiplex department store at Selfridges, and he has also just been secured by Caesarstone to work on a major collaboration
Hayon has long been revered for his radical embrace of colour, decoration and cartoon-figure curves. His recent highlights include a large 'Urban Perspectives' installation for Mini, sports-style pieces for Galerie Kreo, and a redesigned Room 506 at Arne Jacobsen's SAS Royal Hotel in Copenhagen.
Collaborator Bruno Borrione finally got his name on the door last year as he and Starck formed a 'new' design agency, S++B. Since then, Stark has revealed a 2018 hotel design for Centre Pompidou Metz, created a prototype home for PATH and had various Milan launches with Kartell, Flos, Glas Italia, Axor, Magis and Tog
Humberto and Fernando's creative upcycling and design improvisation – influenced by the street life of Santa Cecilia, the area of São Paulo where they have their studio – has been the basis of a string of bestsellers for Edra, as well as big-ticket edition pieces. The pair also work with local NGOs and workers' co-ops.
The Spaniard is constantly proving she is at the top of her game with her hugely covetable creations. Not only is she our reigning Wallpaper* Designer of the Year, but she has formalised her ongoing collaboration with the Poltrona Frau group, heading up its design sector and becoming art director of Cassina.
Windows for Prada and a collection and installation for luxury leather maker Valextra helped demonstrate the versatility of Gamper, who made his name in 2007 with the found-object speed-design project '100 Chairs in 100 Days'. Milan gallery Nilufar then commissioned him to do similar with discarded Giò Ponti pieces.
Milan-based Giovannoni is as adept at futuristic furniture as at cartoonish homewares. His 'Bombo' stool for Magis, with its swivelling plastic seat and adjustable chrome-steel base, is widely copied, and his 'Girotondo' tableware for Alessi has sold over ten million units. He is now opening an office in Shenzhen.
Born in 1932, Munich-based designer Maurer designed his first light fitting in 1966 after a life-changing trip to New York, where he encountered the pop art movement. Simply called 'Bulb', his debut design was a brilliantly witty take on what a lamp could be and marked the start of a legendary career
This year, industrial designer Lovegrove - pictured here in W*101 - has applied his ergonomic forms to photorealistic rug designs for Moooi, while 2014 saw him produce 3D-printed gold jewellery for the Louisa Guinness Gallery. Material science, form and technology dominate, as with Liquidkristal, an architectural glass designed for Lasvit
Following Charpin's takeover of Apartment 50 in Le Corbusier's Cité Radieuse in Marseille last year, he has now commandeered the Robert Mallet-Stevens-designed Villa Noailles in Hyères for a new show. Last month also saw the opening of an exhibition of his tables and ceramic vases at Galerie Kreo's London outpost.
This year's Wallpaper* Design Awards judges, Lyndon Neri and Rossana Hu combine city block-sized projects with more delicate small-scale work, garnering design awards and commissions from Camper, De La Espada and Le Méridien, as well as creating a clutch of boutique hotels, flagship offices and private dwellings
Häberli credits his motivation to his Argentine upbringing, and his problem-solving abilities to his Swiss heritage. He became a star for his 'Origo' dinner service for Iittala in 1999, and has gone on to work for brands such as Moroso and Georg Jensen. This year, he was chosen by BMW to design its annual Milan installation.
Hays is the driving force behind luxury American furniture label BDDW. Based in Philadelphia, he is as much an entrepreneur as he is a designer, having built the company up from a small Brooklyn start-up to a respected handmade furniture empire, with a Milan outpost and its own general store, within ten years
The soft, rounded forms of Dutch designer Bakker's everyday objects are carefully crafted in metal, wood, glass and ceramic, often the result of painstaking production processes. His delicate forms found the limelight in Amsterdam this summer with a solo exhibition, 'Containing Content', focusing on his pourers (pictured)
Twins Nikolai and Simon began life as Texan builders with a Hollywood twist, but their skill and experimental approach saw them branch out into design at the turn of the decade. Now based in LA, the brothers' new surrealist style graces spaces like the city's Ace Hotel and the Guerlain store in Paris.
Pictured: Beast stool.
An alumnus of the Alchymia, Cavart and Memphis movements, De Lucchi is an Italian design legend whose work graces museums across the globe. He is responsible for bestsellers like the 'Tolomeo' lamp for Artemide, and the 'First' chair for Memphis. His new coffee maker for Alessi looks set to join that pantheon
From Peckham bottle recycler to Design Miami jury member, designer Boontje, known for his craft-inspired ideas, has come a long way, and his 'Garland' light shades are now a modern classic. He recently developed a jewellery collection for the Van Gogh Museum. Next up is an exciting commission for PostNL.

Pictured: Boontje's 'Chamber of Wonder' exhibition, at Swarovski Crystal World in Wattens, Austria
British artist Anthea Hamilton made international news last month with an installation inspired by a 1972 model by Pesce. Now 75, the Venetian designer's career spans over half a century, and he has always ensured that his colourful, often otherworldly designs go beyond function and aesthetics
Milanese architect Dordoni has spent his career designing and providing art direction for some of the biggest players in Italian design – Artemide, Cappellini, Minotti and Foscarini have all benefited from his creative input. More recently, he set up Dordoni Architetti to focus on his architectural projects.
London-based design duo Luke Pearson and Tom Lloyd have become the go-to practice for public-realm design, with past projects including innovative healthcare furniture for the NHS and street furniture for the city of Bath. Recent projects include a contemporary workplace furniture collection for Teknion
Renowned for his refined designs and forthright opinions, the godfather of Italian design has had a consistent and influential presence in the industry for over 50 years. A steadfast supporter of sustainable, open-source design and small-scale, local production, Mari's principles have always been years ahead of their time.

Pictured: W*090
Belgian-Dutch duo Nynke Tynagel and Job Smeets continue to explore the boundaries between art and design. From a roller disco inside Buenos Aires' Faena Art Centre (pictured) to the irreverent 'Banana Show' lights at Belgium's Samuel Vanhoegaerden Gallery, the pair's refreshing maximalism was prominently on display
Last year, Lissoni secured a major commission from Ritz-Carlton to create a waterfront complex in Miami and a minimalist setting for a Renaissance art show in Milan. This year, he presented '1:1 Piero Lissoni', an exhibition held in a vast New York loft in collaboration with a host of Brooklyn design studios
Branzi's 'Heretical Design' show at Italy's MARCA museum reminded commentators of the designer's astonishing breadth and fecundity. He is a frequent collaborator with architectural magazines such as Domus and Casabella, and his shelving systems continue to attract the plaudits of a younger generation
De Cotiis' work ranges from interiors for T'a bistrot in Milan, and the Upper Hills development in Shenzhen, to furniture for Ceccotti and his own label Progetto Domestico. Last year, he opened a gallery in Milan, and launched a limited-edition series inspired by Beirut in collaboration with Carwan Gallery
Conny Freyer, Eva Rucki and Sebastien Noel formed Troika in 2003. Their installations blend techno-longing with video and interactive elements, and grace spaces from Heathrow's T5 to major galleries. Recent work, like Dark Matter and Limits of a Known Territory (pictured), show a more brooding, sculptural side
The London-based Cypriot has taken his first proper dip into furniture this year, designing a sofa for SCP. Boasting a similar geometrical characteristic to his captivating lighting objects for Flos, the long-time Wallpaper* collaborator has shown he can master both delicate precision and a sturdy framework.
Woodgate has brought his pared-down sophistication to the likes of Cappellini and SCP. He drew international attention in 2008 with his 'Surface' table for Established & Sons, and in 2014 he crowdfunded his lighting brand to produce a collection optimised for LEDs, including the 'Core' pendant in translucent marble
Stefan Scholten and Carole Baijings epitomise Dutch design diversity, creating fabrics and furnishings in an eclectic array of forms and colours for the likes of Hay and Moooi. This year they have released their first book, Reproducing Scholten & Baijings (pictured), which takes us on a journey of their creative development
A graduate of Jerusalem's Bezalel Academy of Arts and Design, Gilad is one of those rare designers able to work with ease across varying scales of output, from limited editions to mass production. He even managed to reinvent the showroom with an inspired and witty conversion for Molteni & C in Brianza.
Sam Hecht and Kim Colin founded their London studio in 2002 and have since turned conceiving the beautifully useful into an art form. Their reputation rests on creating a few simple product designs, with a twist, each year for the likes of Muji, Droog, Herman Miller, Issey Miyake, and Established & Sons
Tokyo-based interior designer Katayama is head of Japanese firm Wonderwall, which strides across the globe from one hi-tech Uniqlo store to another, creating art-cum-retail projects like Ginza's Comme des Garçons store, and a chocolate-bar ceiling for the café at Meiji, Japan's largest chocolate company, along the way
The enfant terrible of Italian product design is never happier than when he is pushing the boundaries of taste. Recent work includes a hyper-masculine headquarters for his beloved AC Milan football team (pictured) and a much instagrammed, model-kit installation for Tommy Hilfiger at Milan's La Rinascente store.
Wanders' work ranges from breakfast pieces for Alessi to upscale interiors for the Mondrian South Beach hotel. The studio recently opened an appointment-only gallery space at its HQ in Westerstraat, housing the Dutchman's collectable designs (which will set you back the best part of $40,000 at auction)
Baas has parlayed a winning way with colour-impregnated clay into a design empire, under his own name and, since 2012, as part of the entity DH PH. Despite this, he's not too kooky to win awards, create iPhone apps or see his 'Grandfather Clock Veneer' sold by Phillips de Pury & Company New York for over $134,000
Focusing on sustainability, and characterised by robust raw materials and expressive lines, Motta's furniture celebrates the exuberant energy of his native Brazil, and speaks to his passion for surfing, yoga and nature. This autumn he marks the 40th year of his career with a retrospective at New York gallery Espasso.

Pictured with Leandro Massarelli, June 2010, W*135.
Tokyo-based designer Yoshioka creates installations exploring balance and transparency for clients like Swarovski and Cartier, while products for Glas Italia and boutiques for Issey Miyake (pictured) take more substantial forms. This year he held his first solo exhibition in Kyushu, at the newly renovated Saga Prefectural Museum
Born in Israel, educated in Switzerland and based in Paris, Levy's vast resumé of work spans lighting, jewellery, graphic design, furniture and packaging. This year he added something new to the list, working with bentwood for the first time in a collection produced for Salone for the Czech company TON.

Pictured: W*109
An apprentice of Michele De Lucchi for more than 11 years, Nigro is barely 40 but has already won the Designer of the Year award at Maison & Objet and designed collections for the likes of Ligne Roset, De Padova and Hermès (pictured). For this year's Salone he created the scenography for Japanese car company Lexus
From traditional cabinetmaker to sought-after product designer, Diez's career ranges from hi-tech manufacturing all the way through to contemporary kit furniture. The German designer - pictured W*158 - has created products for Thonet, Moroso, Established & Sons, Hay and Emu, all of which share his trademark pared-down precision
Italian architect and designer Thun's progressive, sustainably luxurious interiors are taking over the civilised world. This year saw the launch of Matteo Thun Atelier, devoted to handcrafted design, with a collection in glass and ceramic, as well as an island resort in Venice for Marriott, designed inside and out by Thun, pictured here
For more than a decade, New York-based designer Burks has pursued his ongoing fascination with the transformative potential of design in emerging economies. This plus stellar work with brands such as Roche Bobois, Dedon, Ligne Roset, Boffi and Swarovski saw him rewarded with a prestigious Cooper Hewitt National Design Award this year
Navone spent her early career working with Italian design doyens such as Ettore Sottsass and Alessandro Mendini. Her dedication to the craft of design is reflected in her lively work for brands ranging from Gervasoni and Crate & Barrel to Ercol, with whom she launched a seating collection this year, pictured here
A graduate of industrial design school ENSCI, Sempé - pictured here W*151 - is known for her versatility and lightness of touch. Since opening her studio in 2000, she has established long-term relationships with firms such as Ligne Roset and Wästberg. Her first cutlery collection, Collo-alto for Alessi, launched in Paris this year to rave reviews
Since his breakthrough in 2002 with the outlandish interiors for London restaurant Sketch, Duchaufour-Lawrance's work has included identities for Air France and Yves Saint Laurent cosmetics, as well as furniture for Bernhardt Design and Ceccotti Collezioni, and lighting for Baccarat and Gaia & Gino.
Wired from the outset thanks to early chandelier collaborations with Ron Arad, Hussein Chalayan and Zaha Hadid, Waldemeyer's work has tracked the LED's rise as a source of entertainment. His technical background helps keep him on the cutting edge, with installations ranging from the wearable to the truly immersive
His latest monograph features a preface by Tom Ford and a forward by Zaha Hadid, but with a career that spans more than 60 years, the German-born Kagan has plenty of famous admirers to call upon. A prolific midcentury furniture designer with a sinuous style, this year he added a must-read blog to his many talents
Kitchen-design genius Wangen first turned heads with Boffi's 'K2' monoblock, with a steel top that concealed the cooking system and slid out to become a dining table. He is currently reviving this own line with the minimalist 'Forever' kitchen, and he co-designed The Flushing Meadows Hotel & Bar, opened in Munich last year.
Hong Kong-based since 2006, Young has successfully married Chinese manufacturing capacity to his refined Old World design aesthetic. This combination is seen to best effect in his watch ranges, in his re-engineered Moke beach buggy and this year's James Irvine-inspired 'Chelsea Boy' glass for WonderGlass.
Increasingly, the success of Jouin's interior design agency JouinMankin is pulling him away from product design. His two-year refurbishment of a Saint-Lazare priory was shortlisted for a Wallpaper* Design Award, while the latest incarnation of his Rivea restaurant for Alain Ducasse opens in Las Vegas next month
Another year, another Red Dot award for Massaud, for a work chair and ottoman series for Coalesse. In recent years, the French designer has also completed some ambitious architectural projects and, for this year's Salone, his first perfume as part of Brera's Garden of Wonders exhibition (pictured)
The designs of Patrik Fredrikson and Ian Stallard sit in foyers, museums, stores, restaurants, hotels and private collections around the world, a sensuous fusion of form and rigour. At this year's London Design Festival, the duo marked ten years since their first major collection with new pieces for David Gill Gallery, pictured here
The husband-and-wife team celebrated 21 years of their design partnership Palomba Serafini this year. The pair turn their hand to everything from lamps and bathtubs to super yachts, and recently completed the first standalone Kartell by Laufen showroom, in Milan, in part to showcase their own collection
Texan designer Hunt founded her eponymous company in 1984, and it went on to become one of America's finest design brands, collaborating with the likes of Lindsey Adelman and Christian Astuguevieille. In 2014, Knoll acquired Holly Hunt enterprises for $95m, starting a new chapter in the history of the brand.

Pictured: 'Angelika' sofa
Hutten set up his studio in 1991, joining the Droog collective two years later. His work follows a 'no sign of design' notion, making for functional objects permeated by a playful, conceptual attitude, and features in the permanent collections of museums such as the Stedelijk in Amsterdam and the Vitra Design Museum
Having worked as a model and bag designer for Raf Simons, Verheyden veered into home accessories in 2009 with his wife, Saartje Vereecke. His simple forms allow his rich materials to speak for themselves, and encourage users to appreciate the rituals of daily life. Collaborators include Joseph Dirand and Rick Owens.
Anglo-Indian duo Jonathan Levien and Nipa Doshi draw inspiration globally. Standout pieces include a cabinet for BD Barcelona that nods to the corrugated roofs of shanty dwellings and an armchair for Hay structured like a Japanese hand fan. They also rebranded cosmetics label Madina.
Pillet honed his skills with Michele de Lucchi and Philippe Starck before setting up his own studio. Along with curvaceous furnishings for the likes of Modus, Porro and Tacchini, he has also created sumptuous spaces for hotels in France (pictured is his makeover of Hotel Pullman Paris Eiffel Tower) and Morocco, and transformed Lancel's retail presence around the world
Industrial designer Rasmussen is brand director at Neal Feay, which specialises in anodised aluminium creations. The firm has collaborated with the likes of Louis Vuitton, Dior and Design Miami, and most recently produced a digitalised ocean wave for this year's London Design Festival at Somerset House, pictured
Working under the studio name Ora ïto, Ito Morabito has amassed a portfolio as substantive as that of any French designer. His re-imagining of the rooftop gym of Le Corbusier's Cité Radieuse into art space MAMO made him the natural choice to design Cassina's beautiful LC50 tribute to the architect for D'Days 2015 in Paris.
Having given Dutch Design capital letters, Droog has grown into a mini-empire. Co-founder Renny Ramakers opened the one-bedroom Hotel Droog concept in Amsterdam in 2012, a store and gallery in Hong Kong in 2013 and published an anthology last year. In 2015, her mini hardware store concept turned heads at Salone
Furniture is rarely as refined as that created by Fien Muller and Hannes Van Severen, with their rigorously austere pieces evolving naturally out of their creative backgrounds (his in sculpture, hers in photography). A colourful furniture and lighting collection for London's Viaduct gallery this year hinted at a future direction.
Grawunder worked with Ettore Sottsass before going solo in 2001. She designs installations, interiors and objects, as well as pieces for the likes of Glas Italia and Boffi. She has a light installation at Robert, at the Museum of Art and Design in New York, and has had solo shows at Paris' Carpenters Workshop Gallery.
Gitta Gschwendtner's 'Chair Bench', which unites six iconic chairs from different eras and matches up their tops and bottoms randomly, is emblematic of her experimental approach to furniture. She has also designed exhibitions and is contributing to a new cancer centre for Guy's and St Thomas' Hospital in London
Parisian legend Pergay (sitting on the far left) continues to create in her eighties. She defined hi-luxe design before the current generation was even born (Dior, Hermès, Pierre Cardin and Fendi were all early adopters), and her vast back catalogue of curvaceous stainless steel designs has never been more coveted on the international auction circuit
Founded in 2006, the studio of Ralph Nauta and Lonneke Gordijn creates poetic works that tap into technology and nature. The duo's Shylight installation at the Rijksmuseum, pictured, is shortlisted for a Dutch Design Award, while their kinetic glass installation for this year's Venice Art Biennale explored human's desire to fly
A furniture collection for Arflex Japan saw the quintessentially luxe designer experimenting with high-tech modelling systems to elegant effect. A former head of visual communications for Louis Vuitton, he set up his studio in 2000, creating crisply detailed interiors for the likes of Tacchini, Glas Italia and Ethimo
The line-up might change more often than a 1970s prog rock band (the studio started as a foursome in 2004, became a trio in 2009, and turned duo in 2014) but the work continues to intrigue. They bring a strong playful sensibility to their designs, creating products for the likes of Moooi, Thonet, Kartell, Moroso and Porro
The radical oeuvre of Israeli-born Benshetrit includes the shattered and reassembled 'Vase of Phases' for Rosenthal, and the brilliantly plumed 'Peacock Chair' for Cappellini. He also created an island of luxury residences in Abu Dhabi, the chic SoHo Synagogue in Manhattan, and is venturing into skyscraper design
Craig Bassam and Scott Fellows are masters of understated luxury. Their eponymous furniture line unites modernist architectural principles and artisanal production, and they have also collaborated with Bally, Herman Miller and Geiger. The duo launched a lifestyle gallery in Milan last year, and recently introduced a clothing collection, pictured
Stylist and designer Toogood imagined two opposite set-ups at this year's London Design Festival – a cloakroom containing 150 compressed foam coats at the V&A, pictured, and a redrafted drawing room at Somerset House. Her client list includes Hermès, Tom Dixon and Comme des Garçons
Crafted in copper, hand-blown glass, brass and knotted rope, Adelman's lighting designs have evoked everything from celestial bodies to sea creatures. The Manhattanite takes a hands-on approach and this summer created a music video to showcase her latest collection
The Brazilian designer spent his formative years working with Sergio Rodrigues before opening his studio in 2011. Recently named Maison & Objet Americas Designer of the Year 2015, he works mainly in wood and metal, producing furniture for his eponymous brand. This year saw new pieces in wood for Espasso (pictured) and his first monograph
Chan set up lighting design studio Isometrix in 1984. With a rare grasp of lighting technology, he has enhanced spaces such as Georges at the Centre Pompidou in Paris, The Wolseley in London, The Gramercy Park Hotel in New York, pictured, and The Upper House in Hong Kong. Among his collaborators are Jean Nouvel and Zaha Hadid.
Borrowing from a medieval armour-making technique, RCA graduate Hasan developed an acclaimed furniture range in hardened leather, which then translated into a Wallpaper* Handmade project with Poltrona Frau and a mannequin project for Fendi. He has also collaborated with Kvadrat and British interiors brand Linley
French designer Matali Crasset's showstopping offering at this year's Salone was the mobile 'Self-made' seat for Campeggi, which reimagined the sofa as a series of individual modules that could be carried like suitcases. She followed that up with a tabletop set that included impossibly understated, sycamore plates
A pioneer in the integration of technology and domestic design, French designer Lehanneur was this year appointed head of the Paris-based Aesthetics Research Centre of Chinese telecoms giant Huawei, the world's third largest smartphone manufacturer. A 20-sided wireless speaker for Binauric was another 2015 coup.

Pictured: an otherworldly set for Audemars Piguet at Art Basel 2014
Making everyday objects special, Bergne's hits include his 'Dizzy' glass, with a conical base that gives a spinning effect, and the stackable and infinitely adaptable 'Square' chair for Tog. His broad output also includes a hot milk service for culinary think-tank Milk Factory, and the torch for 2015's first ever European Games in Baku, Azerbaijan
Alonso's work (stackable steel cutlery for Italesse, reclaimed wood chairs for the V&A and folding tables for Cos and Hay) belie his intellectual design process. He creates products that are understated, poetic and functional, and was one of the winners of this year's Swarovski Designers of the Future Award.
Midwesterner Bernett's foray into design began with a chance encounter with Le Corbusier's 'LC4'. His 'Metropolitan' and 'Tulip' for B&B Italia, pictured, which pay homage to Ejnar Larsen and Eero Saarinen, are among the best selling chairs in the US. He has also worked for Cappellini, Ligne Roset and Design Within Reach
Marigold is best known for artfully awry shelves assembled from branches and crates, and metal homewares that take on wooden patterns. His eclectic client list ranges from Oyuna to Paul Smith and Sony, and recent work includes bowls and cups for Meissen, and galvanised steel shelving for SCP.

Pictured: Split series, 2007
Azambourg has put himself at the forefront of material technology with fibre-optic lamps for Galerie Kreo, a leather-and-foam briefcase for Hermès weighing only 700g, and seating for Cappellini created with the same techniques as Bugatti racing cars. He recently launched his own label, Auto-Edition
Bracher trained in New York and Copenhagen, led Tom Dixon's design studio and was then creative director for Georg Jensen. Cindy Crawford's beauty mark informed his 'Tod' table for Zanotta. Having lent his talents to Herman Miller, Humanscale and 3M, he is now lauded as the future of American design
Slovenian product and interior designer Zupanc's work is witty, visually delightful and pristine. Her commissions include Moooi and Moroso, and her ongoing collaboration with Sè was unveiled in Milan last year and expanded with new pieces in 2015. She also has her own brand of precious and whimsical furniture
Willenz, who founded his Brussels studio in 2004, has an industrial, minimalist style, making him a favourite of Established & Sons, Cappellini and Hay. This year he worked with marble brand Retegui on a series of mirrors (pictured), shelves and accessories, and created bold, geometric rugs for Ligne Roset, Menu and Nodus
Vivid colour is the signature of Italian designer Lenti, who founded her eponymous company in 1994 after training in graphics. Cheerful forms and high-tech fabrics (often designed in-house) have made her one of the most sought-after names in garden furniture. She has just released a line of rugs with Maharam
De la Fontaine trained with Richard Sapper and worked with Piero Lissoni and Patricia Urquiola before founding design collective Dante-Goods and Bads with his wife Aylin Langreuter in 2012 (pictured is a table from the brand). He has also worked for Rosenthal, among others, for whom his timeless 'Format' collection remains a best seller
Stockholm-based Italian designer Nichetto has worked for a host of major brands. His impressive 2015 output includes the 'Nick' bed for Molteni & C (pictured), the 'Plass' light for Foscarini and silvered-glass side tables for Verreum, all shown in Milan, plus an installation of new lamps for Swedish company Hem at the London Design Festival
Park's poetic pieces are crafted from slabs of translucent resin, tinged in block colours and seamlessly joined, providing a thoughtful meditation on purity and ambiguity. The South Korean designer splits his time between Rotterdam and Paris, where he recently had a solo show at Carpenter's Workshop Gallery, pictured
Rosa Bertoli was born in Udine, Italy, and now lives in London. Since 2014, she has been the Design Editor of Wallpaper*, where she oversees design content for the print and online editions, as well as special editorial projects. Through her role at Wallpaper*, she has written extensively about all areas of design. Rosa has been speaker and moderator for various design talks and conferences including London Craft Week, Maison & Objet, The Italian Cultural Institute (London), Clippings, Zaha Hadid Design, Kartell and Frieze Art Fair. Rosa has been on judging panels for the Chart Architecture Award, the Dutch Design Awards and the DesignGuild Marks. She has written for numerous English and Italian language publications, and worked as a content and communication consultant for fashion and design brands.