World View: Letter from London
Our new series shines light on the creativity and resilience of designers around the world as they confront the challenges wrought by the Covid-19 pandemic. Working with contributing editors across eleven global territories, we reach out to creative talents to ponder the power of design in difficult times and share messages of hope. Here, contributing editor Hugo Macdonald catches up with designers Ilse Crawford, Erdem Moralioglu, Frith Kerr and Philippe Malouin, who reflect on philosophy, the power of camaraderie, and the responsibilities that lie ahead.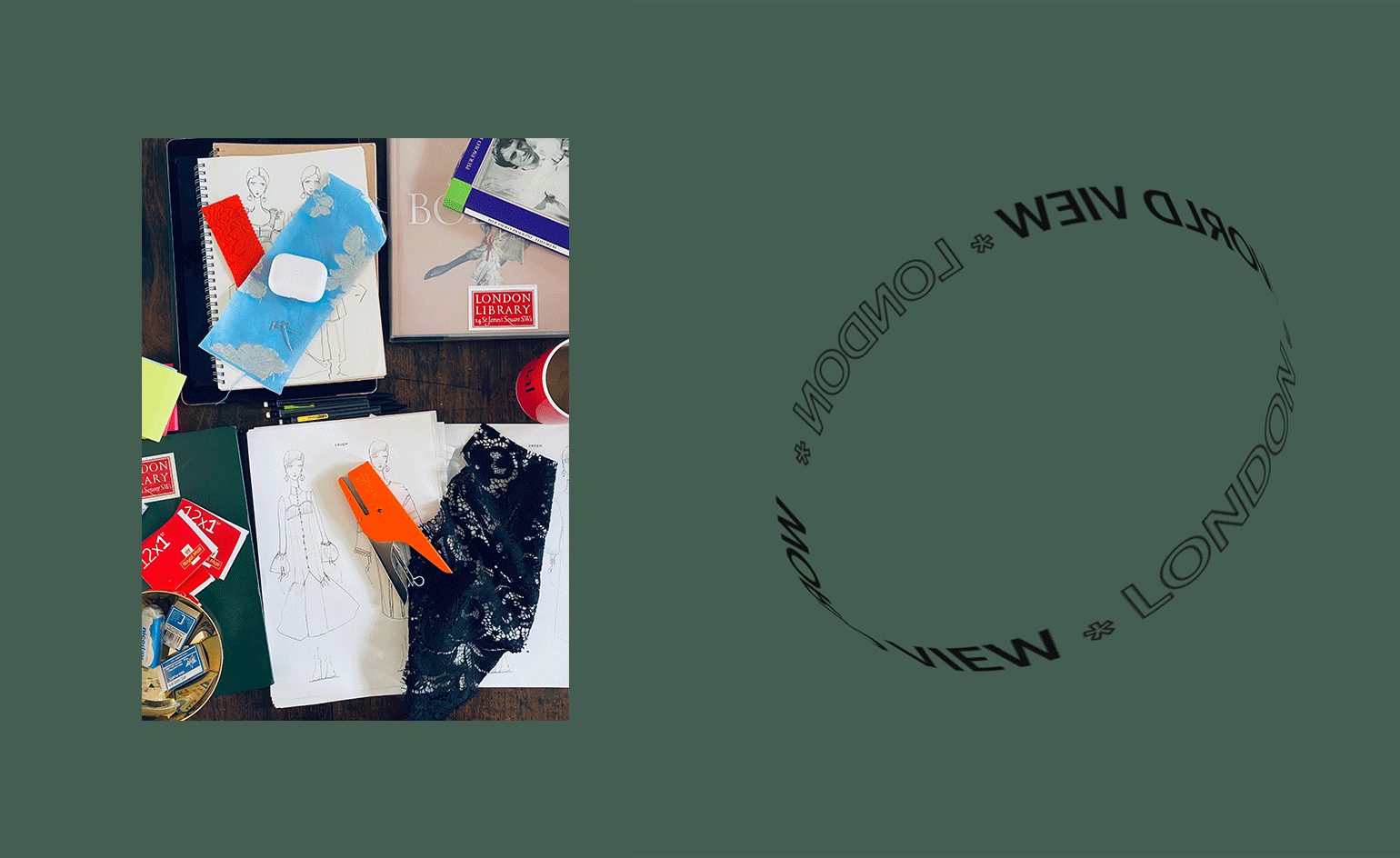 (Image credit: Erdem Moralioglu, Studio Frith, Philippe Malouin)
We are currently in a collective state of cognitive dissonance. Our various day-to-day lives and realities have been shattered. How significantly and permanently remains to be seen. Like so many metropolises, London in lockdown is a ghost of its usual self. Yet the shuttered streets belie a hive of activity behind closed doors. Across the capital, designers are buzzing from Zoom to Zoom. The common tale is surprise (and relief) at how much can keep going despite the changed circumstances, leaning on trust among teams and colleagues. The shared feeling is that we must not squander the chance for positive change. As Rahm Emanuel said in 2009, 'You never want a serious crisis to go to waste.'
Ilse Crawford has built her career promoting the value of the immeasurable aspects of life. She's quick to point out the serendipity of designing a new global institute for social change in Hamburg, 'at a time when everybody is imagining how we might reboot the machine in a more equitable way'. The ambitious project strikes a loud chord not just with the times, but also with Crawford's values-driven, human-centred design ethos, or 'humanomics', to use her term.
'The mission of the institute is to help abstract academic knowledge reach reality through communication and activism, to address urgent issues in life and inspire positive change,' she explains. 'How can knowledge reach people effectively? This question is also fundamental to design. We need to better connect the people who can make things happen with the means to make things happen. There should be pressure on all of us to deliver.'
Above, an avid reader at the best of times, Ilse has been working her way through 'a pile of progressive orange titles.' Below, bookshelves line the walls of Ilse Crawford's Bermondsey apartment, together with 'the world's best hammock' from a women's collective in Columbia.
Independent fashion designer Erdem Moralioglu will be celebrating the 15th anniversary of his Erdem brand in September. He runs a studio of 67 and has just finished a remote fitting session with his head pattern-cutter, who lives on a houseboat. 'I care deeply about my team – we are feeling our way together through extraordinary times,' he says, while remarking on the comfort from sharing hopes and fears among his friends in the fashion community. Like many of us, he also cut his own hair.
'Who can argue that our system is sustainable?' he asks, rhetorically. 'I've been remembering how I used to do things. When I started, 80 per cent of my production was UK-based, now it's around 50 per cent. As an industry, our travel and shipping footprints, our supply and production chains, are all ripe for re-evaluation.' Erdem is donating 10 per cent of all S/S2020 sales to the National Emergencies Trust Coronavirus Appeal.
Above, fashion designer Erdem Moralioglu's desktop at home, with reference material, fabric swatches and drawings for future collections. Below, Erdem wears a t-shirt from the Royal Ballet, where a revived run of Christopher Wheeldon's Corybantic Games, for which he designed the costumes, was sadly cancelled
Frith Kerr of Studio Frith has an eclectic roster of clients from Thomas Heatherwick to Bill Granger to Michèle Lamy, alongside a (hopefully not prescient) project on extinction with Alexandra Daisy Ginsberg and Sissel Tolaas for Ginkgo Bioworks. She senses greater focus on canny branding: 'With marketing and advertising budgets cut almost completely, branding that works hard is going to have been a good investment,' she says.
'We've worked for two years on a large wall piece at Tate Modern as part of their 20th anniversary celebrations. It's just been installed, and it is weird having this work that exists but that no one can see. Like Schrödinger's cat. we wonder if it really exists. Possibly, right now we are all Schrödinger's cat.'
A large wall piece by Studio Frith has just been installed in Tate Modern as part of their 20th anniversary celebrations. Likening it to Schrödinger's Cat, Frith wonders at this moment if it really exists
Former Wallpaper* designer of the year, Philippe Malouin, is sanguine: 'I'm working on a task chair, which is ironic because I've never needed a task chair like I do now since I've hurt my lower back. The chair I'm working on has very simple, effective adjustability, which would really help me right now.
The chair I'm sitting on is one of my all-time favourite pieces of furniture, but it's not ergonomically adjustable!' Bad back aside, Malouin articulates the one thing on everyone's lips: 'Design is teamwork for me. As much as Zoom and screen-sharing helps, being isolated deeply impacts us and slows us down tremendously. This reinforces the fact that I couldn't do what I do from home, and I sure as hell couldn't do it alone.'
The understated home desk of Philippe Malouin, a former Wallpaper* designer of the year, featuring the Time-Life chair by Charles & Ray Eames for Herman Miller, and Malouin's Brick lamp for Umbra Shift
Design in all guises must surely play a powerful role in putting life back together, with embedded strategies for more responsible environmental, social, economic and political behaviour. As a community and an industry, we can and must fight for this together; the opportunity for renewal might be the greatest call to arms we will ever receive.
Read more from Wallpaper* World View
Letter from Milan
Letter from Singapore
Letter from Melbourne
Letter from New York City
Letter from California
INFORMATION
@studioilse_, studioilse.com (opens in new tab)
@erdemlondon, erdem.com (opens in new tab)
@studiofrith, studiofrith.com
@philippemalouin, philippemalouin.com (opens in new tab)