World View: Letter from the Middle East
The World View series shines light on the creativity and resilience of designers around the world as they confront the challenges wrought by the Covid-19 pandemic. Working with our international contributors, we reach out to creative talents to ponder the power of design in difficult times and share messages of hope. Designers in Lebanon, Jordan, the UAE and Bahrain are experimenting, reflecting, connecting with local makers, and exploring projects with social impact, reports Rebecca Anne Proctor from Dubai.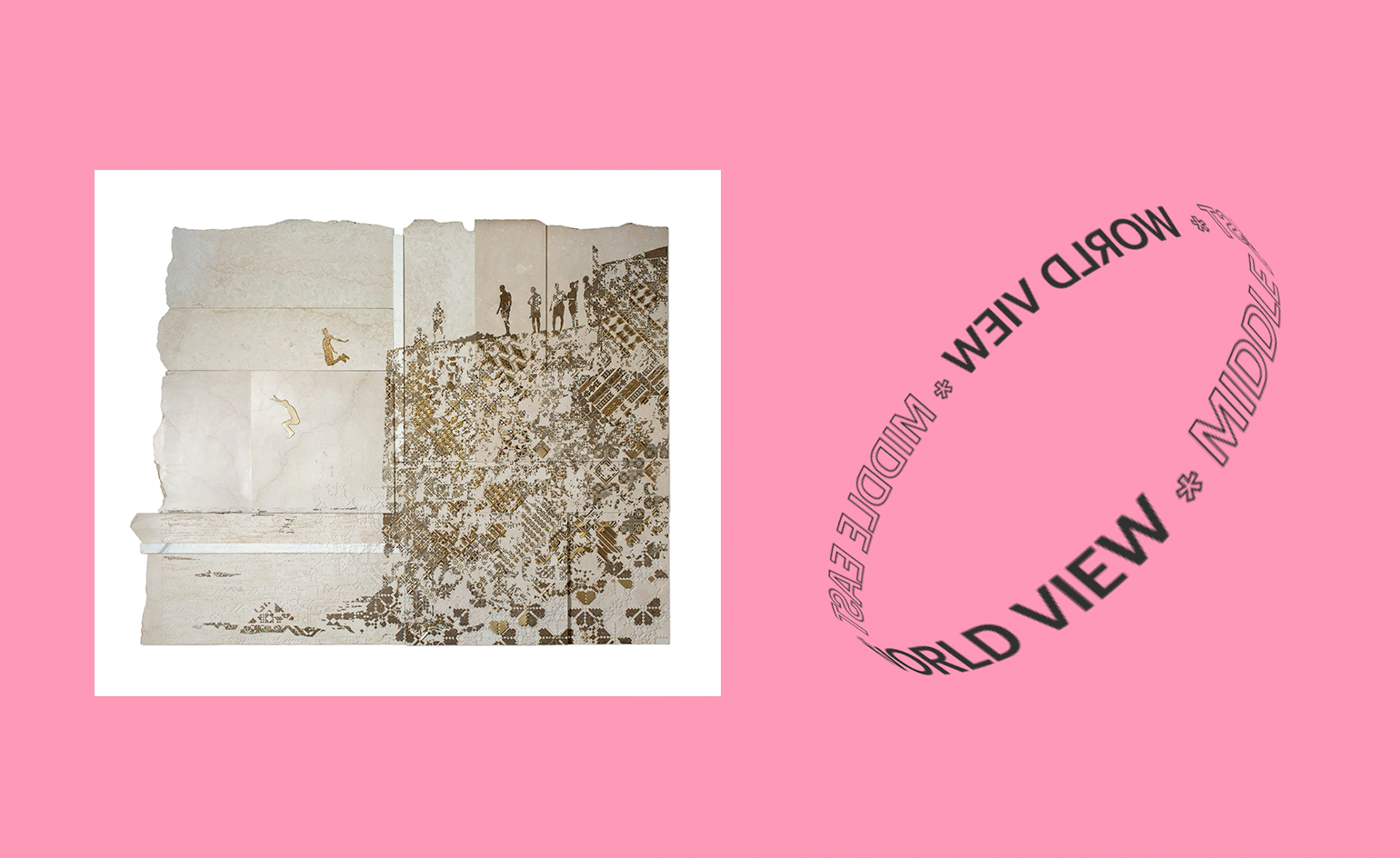 (Image credit: press)
The Middle East was already under economic and political duress many months before the coronavirus hit the region. With plans for presenting new collections at Milan Design Week now cancelled, Middle Eastern designers, long used to the ebb and flow of conflict and unrest, have again resorted to innovative means to transcend present calamities.

Among those put to the test is David/Nicolas, the much-loved Lebanese duo of David Raffoul and Nicolas Moussallem. Their new furniture collection for French textile company Pierre Frey, due to launch at Milan Design Week, has been delayed to September. Another project, a collection of tiles made in marble and cement for Laboratorio Del Savio 1910, is switching to a digital presentation in June.
Operating out of Beirut, a city that has been rattled both by the pandemic and political unrest, has been challenging. 'When all you think about is coronavirus, the state of your country and your uncertain future, it's a huge challenge to design,' admits Raffoul. But they have since learned to accept the situation and found inspiration from other places, such as books. The lockdown has allowed the pair to focus better and work more freely. 'The lockdown came at the perfect time for us,' says Nicolas. 'We have fewer emails, less travel, less reaction and more action.' This has led them to create a new range of furniture, experiment with new materials, and further develop their design philosophy. 'We have time to decide on what we want to create and how we see the future of our products, which is very positive,' adds Raffoul.

Also in Beirut, architect and designer Roula Salamoun has been expanding her 'Anatomy' series, which launched in 2018. 'My new work addresses the relationship between the body and space, particularly in the context of the home,' she explains. 'I am trying to infuse the pieces with anthropomorphic qualities — a timely body of work to coincide with the lockdown.'
The production and construction aspects of her practice have been most affected. 'Now is the time for thinking, sketching, modeling and prototyping on a smaller scale,' she says. Given Lebanon's current economic predicament, she also feels the desire to work on projects with social relevance. 'I want to use my skills to help address the inequalities in my country.'

Another Beiruti, Nada Debs has dedicated her quarantine to organising, realigning priorities, and exploring local sources for materials. 'My team works primarily through WhatsApp,' the designer explains. 'I have separate WhatsApp groups for the studio, the company and for sales.' Her studio continues to take new orders, and it seems that time spent at home has encouraged her clients to reimagine their dwelling space. Sourcing materials has been challenging, but even there, Debs finds a silver lining. 'Material from abroad is now very expensive due to Lebanon's economic crisis, which means I will need to look at what I can source locally, what timber we have, and maybe work on more exclusive pieces,' she says. 'Upcycling might be an interesting challenge to take on for the high-end products I'd like to make.'
Working remotely is nothing new to Nisreen and Nermeen Abu Dail, the sisters behind Naqsh Collective, based respectively in Amman and Dubai. They were about to open their new workspace, 20 minutes from the centre of Amman, when lockdown was imposed. 'Moving our work into the virtual world is a major challenge. The essence of our pieces lies in engaging the senses through touching our engraved and inlaid surfaces,' says Nermeen of their one-off design pieces, which marry a minimalist aesthetic with traditional motifs from their Palestinian heritage. Still, they are taking the opportunity to reach out to a wider audience online.' The pair were affected when Art Dubai was cancelled in March, but appreciated the opportunity to show with the fair digitally, which has gained them thousands of new viewers.

The sisters are using the lockdown to work on modern versions of the thobe, a traditional Palestinian robe-like garment. 'We have not been able to go to the market to select the material, but have reached an advanced stage in the design of the thobes,' explains Nermeen. For Eid al-Fitr, the religious holiday at the end of Ramadan, the sisters have commissioned embroidered skirts to be made for their clients by ladies from Jabal Al Natheef, one of the poorest neighborhoods in Amman.
Emirati designer Aljoud Lootah was inundated with projects before a stringent 24-hour lockdown was imposed for Dubai residents. 'Due to the pandemic many of our clients put their projects on hold or cancelled them,' she says. The multidisciplinary designer, whose work spans the realms of product design and furniture, marrying traditional Emirati motifs with contemporary lines, immediately upped her online presence. She'd just completed her 'Aerial Rug', and the 'Mudeem' collection of boxes made in camel leather. 'We now work on detailed technical drawings and renders that we share with our suppliers, and discuss their requirements over the phone or through video recordings,' she says. Her prototypes are being made at her factory, which is still operating, and then sent to her home for approval. Aljoud has also found time to dedicate to projects she's always wanted to undertake, in addition to focusing on the e-commerce side of her business. 'We are working on a new porcelain line and doing more hands-on experimenting with materials, as well as intensive research for our future designs.'

Finally, the state of lockdown hasn't changed how the trio called Bahraini Danish, comprising Christian Vennerstrøm Jensen in Denmark, and Batool Alshaikh, and Maitham Almubarak in Bahrain, communicate. 'We have always existed in two different locations so working virtually has always been the norm for us. Our weekly Skype meetings are still scheduled at the same time,' says Jensen. The design studio, which relies on the trio's innate cultural differences to find new modes for creation, continues to work on a variety of projects. 'We were most excited about "Knit!"', he says, referring to an exhibition by Kvadrat that has been moved from Milan Design Week to 3 Days of Design in Copenhagen (in September). The trio has also been working with design gallery Etage Projects and various smaller organisations, both regionally and internationally. They recently launched a collection of 'tiny furniture' virtually with Etage Projects, and are in the midst of planning their first exhibition, to take place in spring 2021. 'Our work depends so much on physically viewing and touching new material,' adds Jensen. 'We can't do that now. On the other hand, now we have the opportunity of time.'
INFORMATION
@davidandnicolas davidandnicholas.com (opens in new tab)
@roula.salamoun extraground.com (opens in new tab)
@studionadadebs, nadadebs.com (opens in new tab)
@naqshcollective, naqshcollective.com (opens in new tab)
@aljoudlootah, aljoudlootah.com (opens in new tab)
@bahraindanish, bahrainidanish.com (opens in new tab)