World View: Letter from Denmark
The World View series shines light on the creativity and resilience of designers around the world as they confront the challenges wrought by the Covid-19 pandemic. Working with our international contributors, we reach out to creative talents to ponder the power of design in difficult times and share messages of hope. Among designers in Denmark, there has been some disorientation, but also patience, resilience, and a newfound sense of purpose and generosity, writes our commissioning editor TF Chan.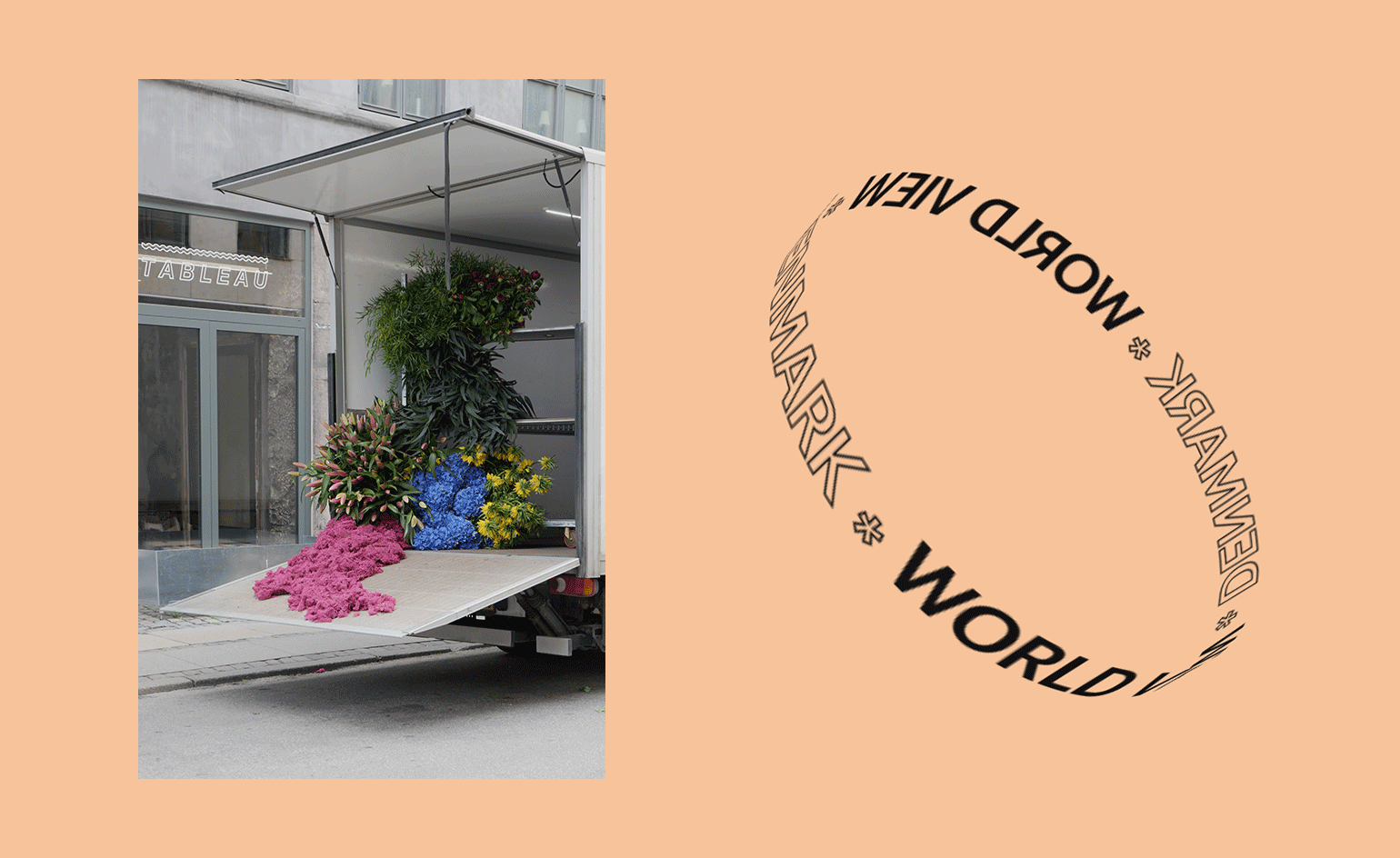 (Image credit: Stine Gam, Enrico Fratesi, Katrine Goldstein, Thomas Lykke, David Thulstrup and Brdr Krüger)
Denmark was the second European country to announce a lockdown, a prescient move that has limited the spread of the coronavirus and allowed the country to reopen early. Streets are flickering back to life, and schools, shops, restaurants and libraries are resuming operations, with museums and other cultural venues to follow on 8 June.

Even then, with social distancing measures still in place, it's not easy to shake the sense of unease. As artist and designer FOS describes it, 'the psychological landscape around me feels like a scene from Inception, familiar but inverted'. FOS' eclectic output has included a homeless shelter, a floating bar at the Venice Biennale, a soap factory at the National Museum of Denmark, and retail interiors for Phoebe Philo's Celine. Having developed his practice around the way physical surroundings inform social dynamics, he admits that the era of social distancing 'makes my mind like oatmeal'. His creative outlet during this time has been a series of sketches, which he intends to collate into a small show. 'Sketches could be a way inside this threshold, since our brains are elastic and this period is stretching them all,' he remarks.
A sketch created by artist and designer FOS, who believes that the world is becoming more entangled even when people are experiencing reality in separation
Design duo Stine Gam and Enrico Fratesi of GamFratesi are similarly committing ideas to paper. 'Working without deadlines and forced rhythms has left us plenty of space to think, draw, and express ourselves,' they explain. Before the pandemic, they had been gearing up for an impressive string of product launches at Milan Design Week, for furniture brands Minotti, Poltrona Frau, Porro, Gebrüder Thonet Vienna, Gubi, and Hay. 'At the moment we're discussing with the companies on how to proceed, based on the type of product and whether it can be understood virtually, or needs a live experience. We certainly have the desire to show our creations, but on the other hand, we are not rushing the presentations. The new products have been created in a solid and careful way, and for this reason they will be appreciated and find their market at the right time.'

They are similarly unperturbed that their hotel project in Poland has suspended construction: 'Of course we miss being completely hands-on with the project, but this has given us the possibility to think about some design elements.'
An installation comprising pink reindeer moss, pink lilies, blue hortensias, yellow fritillaries, eucalyptus, asparagus and burgundy peonies, created to promote Tableau's recently launched flower delivery services
Tableau's roster of commercial clients continue to have little appetite for large-scale floral installations, but Iversen remains optimistic, and has since brought his team back to work. 'Now that the country is reopening, a lot of people want to buy, and buy locally. People are feeling more connected with their neighbourhoods,' he observes. As such, Iversen is working on an in-house vase range with a lower price point, to complement upcoming international collaborations with Carrara-based Bloc Studios and Milan's Studiopepe.
With half of its business in the architecture and interiors sectors, which have longer lead times, design studio Norm Architects has been somewhat cushioned from the economic impacts of the pandemic – though a hotel refurbishment in southern Germany is on hold, most of their projects are going forward: a co-working space in London, a residence in New York, a dental clinic in Antwerp, a mixed development in Tokyo. Even then, managing director Katrine Goldstein has had to steer the business carefully. 'Conferences, coffee meetings, casual discussions with potential clients – all the things that need to happen so that we have business coming in two, three years from now are on hold, so I don't sense that golden era ahead,' she admits. There is nevertheless an upside: 'because nothing is perfect, business leaders are not afraid to be honest about their anxieties. It's not a sign of weakness anymore. I'd love for this openness to stay.'

Norm Architects' managing director Katrine Goldstein in the studio, running the practice's daily 9AM team meeting on Google Hangouts
With most of her 14-strong team still mostly working from home, Goldstein has noticed a shift in office dynamics: 'It's difficult to spar, and piggyback on each other's ideas, when you can't sit together and sketch together.' To keep everyone connected, she leads a daily 9AM meeting on Google Hangouts. Each person is asked to share one thing that they are looking forward to within their work day: 'so we're joking, we're touching base, and staying positive.'

Were it not for the pandemic, Anne-Marie Buemann and Thomas Lykke of OEO Studio would be constantly on the road: their ongoing international projects include a house in San Francisco, an apartment renovation in Tokyo, a VIP showroom for 12th-generation textile house Hosoo in Kyoto, and a collection of pots and pans for Anaori Carbon in Osaka. 'It has been both new to us and extremely challenging not to have a physical presence with these projects,' they say. 'We have always done online meetings, and you can go a long way with such technology. But where the small things matter then it becomes a challenge. It's like being a chef who can see the ingredients, yet cannot feel or taste them.'

Staying in Copenhagen, Buemann and Lykke have made greater use of their studio workshop, creating mock-ups and prototypes to test both function and appearance. They have also found extra impetus to focus on the things that matter: 'our mantra at the studio is "Reason for Being". We seek to spend our energy on things that matter on a bigger scale, in terms of the environment and resources, and we also want to focus on what gives us joy in our daily lives,' they say. The same goes for the wider industry: 'We hope that we designers will take our responsibilities close to heart, and design with purpose and meaning.'
Top, OEO Studio creative director Thomas Lykke in the studio workshop, sanding a piece of wood for a prototype for their upcoming furniture range with Engelbrechts. Bottom, a promotional image for the #ChefSupport campaign, showing the 'Arv' chair by Studio David Thulstrup and Brdr Krüger, originally designed for Noma in 2018
Also looking at the bigger picture is designer Jonas Krüger, who runs fifth-generation furniture maker Brdr Krüger alongside his sister, Julie. Though Brdr Krüger's production was slowed by the lockdown, and launch events for their re-issue of Nanna Ditzel's 'Arkade' chair had to be scrapped, the company's outlook remains healthy, thanks to a substantial order from a Korean client. Feeling assured by the prospects of the family business, the Krügers have now made it their goal to support Denmark's independent restaurant scene, with which they have close ties (some of the city's most beloved culinary institutions, including Noma and Kadeau, are populated with Brdr Krüger furniture).

'While other industries begin to see the light at the end of tunnel, restaurants are still struggling. Because of social distancing, they will have to restrict their capacity, which is not necessarily a sound business model,' Jonas explains. Working with local non-profit MAD, they have launched the #ChefSupport campaign, whereby 30% of each purchase on brdr-kruger.com would be immediately forwarded to a restaurant of the customer's choice – with options ranging from Michelin-starred Noma and Relæ, to the popular waterside café La Banchina – to be credited towards a future meal. '15-20 years ago Denmark was a developing country, culinary-wise. It is thanks to these pioneering restaurants that we're now a world-leading gastronomy destination. We can't risk losing them.' Jonas is now writing personally to the CEOs of Danish companies to encourage them to either join the campaign, or develop their own variant: 'Not everybody can do the same, but every bit helps.'
Read more from Wallpaper* World View
Letter from Milan
Letter from Spain
Letter from Middle East
Letter from Japan
Letter from South Africa
Letter from Hong Kong
Letter from Canada

TF has been editor of Wallpaper* since December 2020. He is responsible for our monthly print magazine, planning, commissioning, editing and writing long-lead content across all our content pillars. He also plays a leading role in multi-channel editorial franchises, such as our annual Design Awards, Guest Editor takeovers and Next Generation series. He aims to create world-class, visually-driven content while championing diversity, international representation and social impact. TF joined Wallpaper* as an intern in January 2013, and served as its commissioning editor from 2017-20, winning a 30 under 30 New Talent Award from the Professional Publishers' Association. Born and raised in Hong Kong, he holds an undergraduate degree in history from Princeton University.