World View: Letter from Spain
The World View series shines light on the creativity and resilience of designers around the world as they confront the challenges wrought by the Covid-19 pandemic. Working with contributors around the world, we reach out to creative talents to ponder the power of design in difficult times and share messages of hope. Whether through sculpture, sketches or a speculative 'space sailboat', designers across Spain are staying inspired and proactive, as our Madrid editor Maria Sobrino discovers in her conversations with Jaime Hayon, MUT Design, Mayice Studio and Eugeni Quittlet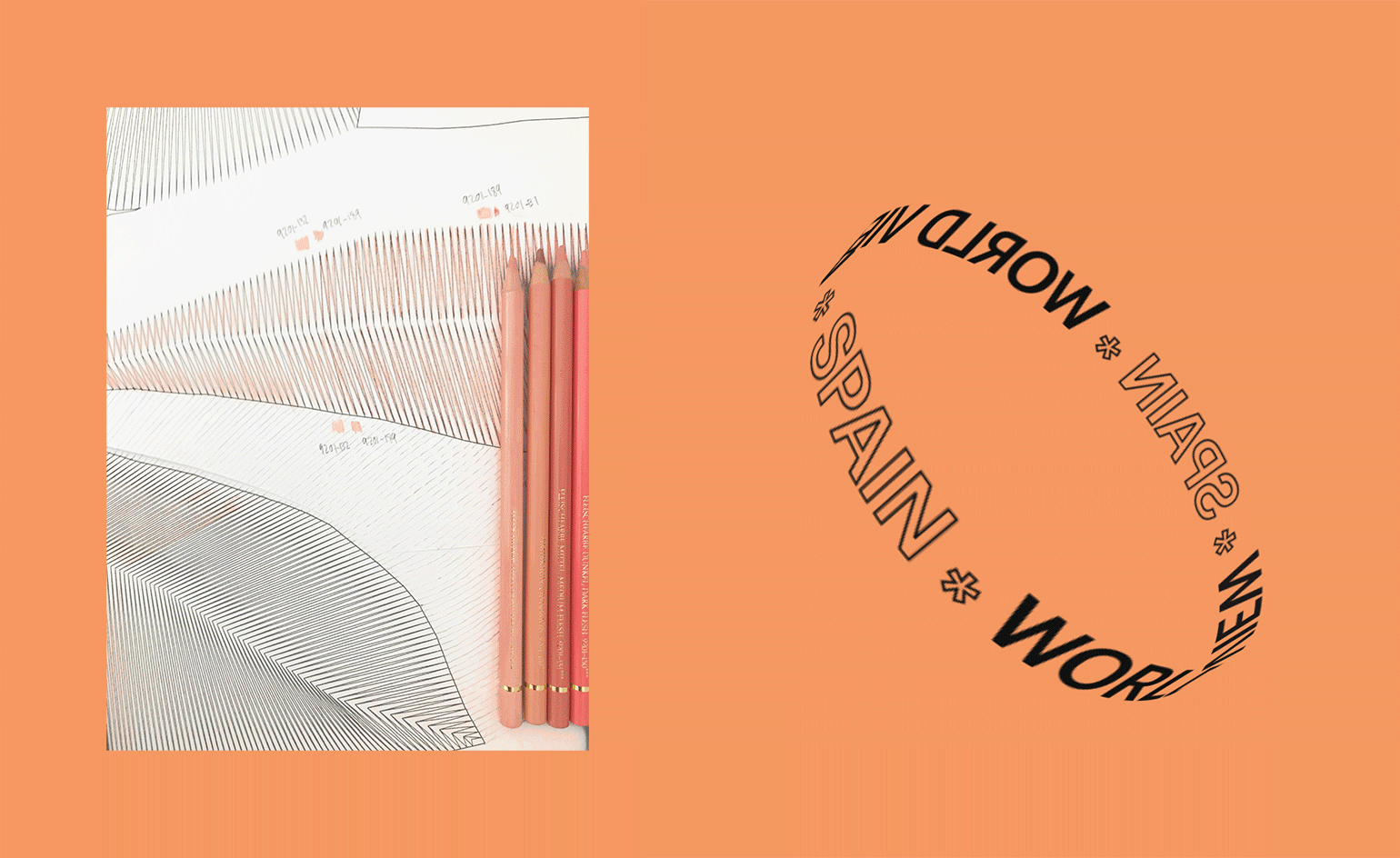 (Image credit: Jaime Hayon, Alberto Sanchez and Eduardo VillaIon)
The Spanish, who are renowned for their social inclinations, have faced some of the strictest restrictions in Europe; nevertheless their overwhelmingly refreshing outlook seems to be getting them through, with national lockdown measures expected to ease in early May.

Jaime Hayon has been keeping busy in Valencia, Already an avid drawer, he has found time to draw even more and focus on future projects: objects and light fixtures for his interior commissions, a sculpture for the city of Seoul, and a hotel in Lisbon. He's also found time to revisit previous furniture collections, for clients such as Fritz Hansen, &Tradition, and various Italian brands, to see if they can be improved, or better yet, expanded.

He continues to work closely with his team, all at home in Italy and Spain, to discuss and shape ideas; and so far the relationship with his clients hasn't suffered despite the circumstances. 'Digital presentations consisting of sketches and renders can translate an idea perfectly. With clients in so many countries, showing my work this way is not a novelty,' he reflects. The only area that may suffer is production; most artisans are working from home with reduced capabilities, and relying on video calls to communicate with Hayon and his team – which may work in some, but not all cases.
MUT Design, another Valencia based studio, are keen to learn from the current situation; they see the new challenges not as problems but opportunities to adapt and rethink the way they work. Founders Alberto Sánchez and Eduardo Villalón are focusing on their roles as art directors for Spanish brands GAN and Harmony, which are facing obstacles with their upcoming catalogues. Like many designers, Sánchez and Villalón have had projects cancelled, mostly in relation to Salone del Mobile, but in turn, have invested their attention on longer-term projects such as a hotel in Malta, and on products that are still in progress.
The lockdown has also allowed them to enjoy their home, restructure their website, and experiment with new collaborations. Working apart, their team of five communicates through video calls every day – they say 'it's manageable, but it's just not the same as working all together around the same table, which is something we find really important in the studio.'
Over in Madrid, designers and architects Imanol Calderón Elósegui and Marta Alonso Yebra, of Mayice Studio, are also taking the long view. The husband-and-wife duo are working on a commission with the Suzhou Museum in China, giving the illuminated blown glass and colourful embroidery prototypes all the attention they need. They are doing drawings, maquettes, and light tests, all from their home studio, and using delivery services to exchange models with artisans where necessary: 'Video calls are not always enough. They must appreciate the work through their five senses.'
While progress has slowed, Mayice Studio have come to appreciate the space to review decisions and extend their creative process. Product launches that had been scheduled for this year's Salone del Mobile – namely, a lamp collection with LZF, and outdoor pieces for Gandia Blasco with textiles by Kvadrat Febrik – are now being released online in summer.
Barcelona-based Eugeni Quitllet has often called himself a 'disoñador' - a play on designer (diseñador) and dreamer (soñador). He believes we are witnessing the end of an era. Used to waking up and seeing his friends, colleagues, and assistants working together to design a better world, he now feels surrounded by poetic emptiness, prompting him to ponder 'TIME, thought, uncertainty, optimism, FUTURE, now'.
He sees lockdown as hibernation; we are in a standstill but nature continues its course – birds keep singing, bees keep working, and flowers flourishing even better without us.
It's as if Eugeni envisioned this pandemic years ago when he designed GalaXsea: a speculative 'solar sailboat, mid-way from the Earth and the Stars, where a genius platform from where a new vision of the future can begin'. GalaXsea is intended to gather thinkers, scientists, designers, musicians and other creative talents, to awaken their senses and foster ambitious visions for the future.
The current situation has given new relevance to Quittlet's utopian experiment, so much that the designer has created a 'space shelter' at home for contemplation and retreat. 'My parents are sons of the Second World War, and I am son of the New Age,' he muses. 'We will be reawaken from this strange interruption with more love and perhaps flowers in our long hair.'
A poem from Eugeni Quitllet


ART, music, architecture,
POETRY... meditation, infusions, healthy diet... vitamins.
TIME, thought... uncertainty... Optimism, FUTURE, now...
NATURE, oneself, FEAR... restlessness, LOVE, introspection, ORIGIN, end...
CHILDHOOD, old age...
Me, YOU, them, us... LIFE, death, TODAY, tomorrow...
All these thoughts go through my mind in an instant.
An instant of eternity, of awareness... of CONFINEMENT
INFORMATION
@jaimehayon, hayonstudio.com
@mut_design, mutdesign.com
@mayicestudio, mayicestudio.com
@eugeniquitllet, eugeniquitllet.com; galaxseaproject.com
Originally hailing from Puerto Rico, Maria Sobrino spent seven years with Wallpaper* as an interiors stylist. These days you can find her enjoying a dinner al fresco at her Miami MiMo apartment on Biscayne Bay, or riding her scooter around Miami in search of beautiful things, both exterior and interior.