World View: Letter from Hong Kong
The World View series shines light on the creativity and resilience of designers around the world as they confront the challenges wrought by the Covid-19 pandemic. Working with contributors around the world, we reach out to creative talents to ponder the power of design in difficult times and share messages of hope. In Hong Kong, design leaders Michael Young, Joyce Wang, André Fu, Marisa Yiu and Adrian Cheng are turning to new approaches and philosophies for the times ahead, writes our commissioning editor TF Chan.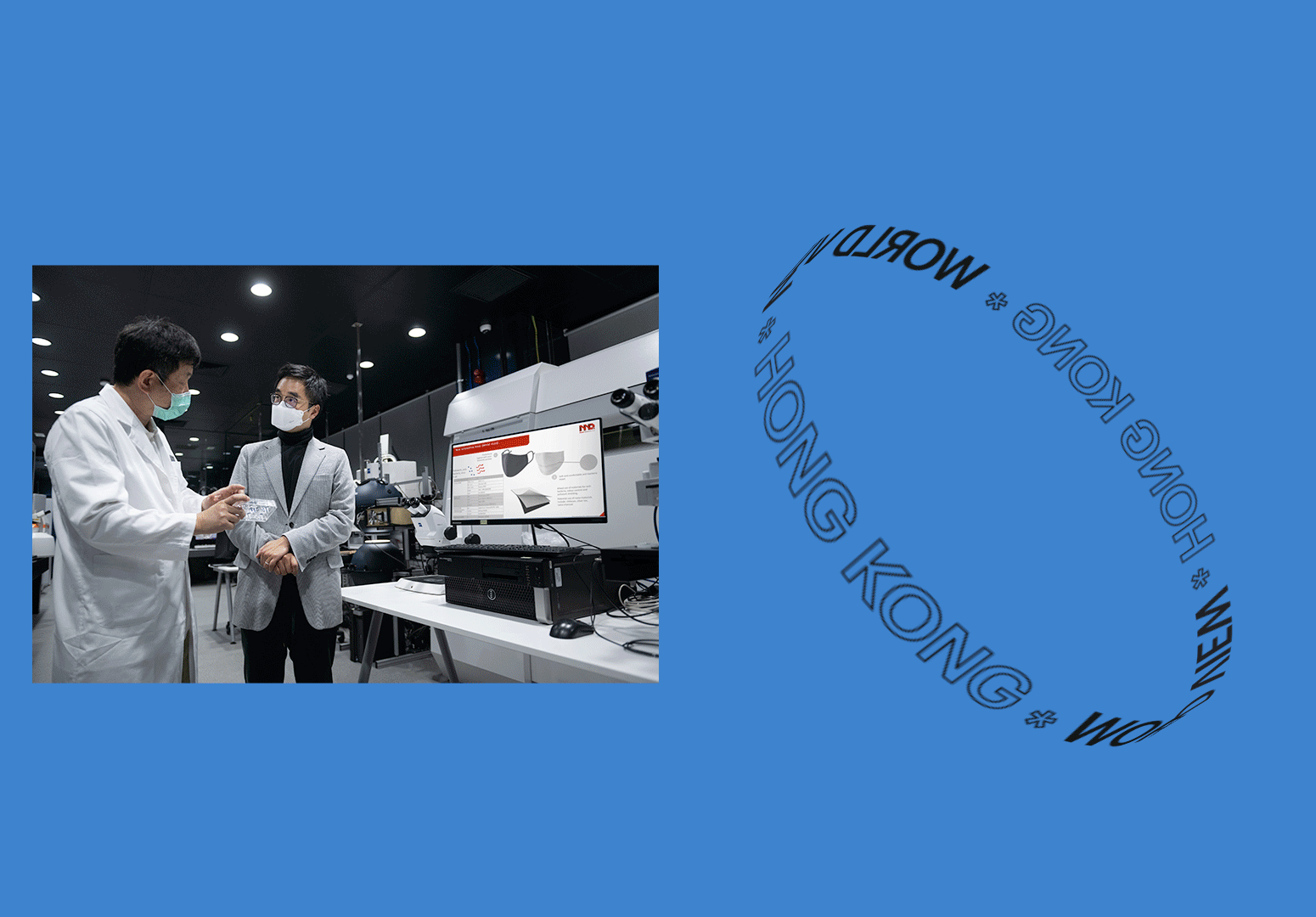 (Image credit: Michael Young, Joyce Wang, Andre Fu, Stephen Ip, Kay Chan, Christopher Choi and Jonathan Mak)
Wallpaper* Newsletter
Receive our daily digest of inspiration, escapism and design stories from around the world direct to your inbox
Thank you for signing up to Wallpaper. You will receive a verification email shortly.
There was a problem. Please refresh the page and try again.
Hong Kong has weathered the covid-19 pandemic better than most places, thanks to an early embrace of social distancing measures, rigorous testing, and a vigilant citizenry that still bears scars from the 2003 SARS outbreak. The number of new cases per day has fallen to single digits, and a return to normalcy may be in sight. Still, among local design leaders, there is a sense that the ground has shifted, and the road ahead will call for new approaches and philosophies.

For industrial designer Michael Young, travel restrictions have meant using digital technologies for international collaborations. His focus has been on an ecologically-minded chair for New Zealand furniture label Città, which will be manufactured in the provinces of Guangdong and Hubei. It consists of a recycled plastic base, and a seat of the same plastic or sustainably certified plywood – 'so we're actively involved in a clean-up operation through design.' With the mainland opening for business again, Young looks forward to launching the chair at his new studio café in Shenzhen in July, alongside beginning a joint venture to launch his eponymous beer brand in South China.
A rendering of Michael Young's chair for New Zealand furniture label Città, shown here with a recycled plastic base and moulded plywood seat
Joyce Wang, an interior designer with studios in Hong Kong and London, is discovering new synergies among her team despite everyone working from home. 'We've been able to design collaboratively even at a distance. So we're starting to assign designers from different studios on the same project, which is reaping unexpected results,' she remarks. A veteran of hospitality design, Wang manages to keep busy with hotel projects in four countries, despite the industry's challenges. 'Just this week, we've had new business enquiries from clients who are hoping to take advantage of more favourable rental terms, availability of prime sites, and the general lull to kickstart their new vision.'

Wang has also been brought closer with her children in lockdown: 'Work and life boundaries have been completely blurred. I've been unknowingly appearing under my daughter's name on Zoom calls for the past weeks! With that said, I've embraced the inevitability of the mess,' she reflects. 'It's a rare chance to include the kids in my work realm, teaching them to value what we do, how we do it, and most importantly, who we do it with.'
Done in lockdown, a pair of sketches by Joyce Wang shows her studios in London (left) and Hong Kong (right)
Similarly, André Fu believes the pandemic has compelled designers 'to reconsider how we're living, to look past the need to offer constant visual stimulation, and instead look at life distilled to its absolute essence.' In a typical year, he would have taken six work trips in March. 'Now I feel healthier as I'm travelling less, and spending more time at my studio and at home, sketching and drawing things. It might be my most creative period apart from when I was starting out,' he observes.

Fu recently completed a book that brings together projects from the past decade, which starts from the Upper House – which had cemented his fame – through to the upcoming Hotel The Mitsui Kyoto, due this autumn. 'It's an opportunity to reflect on the way I cross cultures with design,' he explains. Plans to release the book at Design Shanghai have been waylaid by the fair's postponement to November, so Fu is looking to use Instagram instead. His new ceramics collection, which was going to be shown at Milan Design Week, will also pivot to a video launch in May, with music composed by multimedia artist Rosey Chan.
Andre Fu's recent sketches for an upcoming hotel project in Shenzhen, due to open in 2024
As executive director of local non-profit The Design Trust, architect Marisa Yiu champions the idea that 'design is not just a privileged service industry.' She says, 'it is part of our cultural lives, and can foster social impact, so we need to keep our energy and creativity going in times like these.'

Every year, the trust launches a new chapter in its 'Futures Studio' initiative, which offers young designers the chance to be mentored by leading industry figures on a topic of public interest. The projects often continue beyond the annual cycle: a series of microparks, conceived in 2018, were about to break ground before the shutdowns began; while other projects developed around the revival of local heritage site Har Paw Mansions in 2o19, were due to be presented at Milan Design Week this year. Yiu remains hopeful that these will resume, or find new expressions.
While the trust shapes its Futures Studio programme for 2020, 'we're trying to support more grants towards Covid-19 related technologies and projects,' Yiu adds. 'We want to show that designers are rethinking and reprioritising how they work, and the values they build on.'
One of the Design Trust's ongoing initiatives, curated by Marisa Yiu, is the Yi Pei Square playground for the neighbourhood of Tsuen Wan, designed by Stephen Ip, Kay Chan, Christopher Choi and Jonathan Mak, under the mentorship of Mimi Hoang. Shown here as a rendering, the project has now begun construction
The transformative potential of design has likewise been on the mind of Adrian Cheng, a prominent champion of design, philanthropist and CEO of New World Development (NWD). Through his charitable foundation, he has set up surgical mask production lines with the aim of producing 7 million masks in Hong Kong every month. Intent on harnessing Hong Kong's scientific research capabilities, he is also supporting local nanotechnology company Master Dynamic Limited in its attempts to use the same antibacterial coatings on masks that are usually applied to gold jewellery.

Across the city, NWD is installing 35 'Mask to Go' machines, where low-income and vulnerable individuals can scan a pre-issued QR code to receive free masks, without having to wait in queues. Cheng's initiatives are even extending beyond Hong Kong: through a global charitable initiative called #LoveWithoutBorders, NWD is donating and delivering another 2.5 million masks to South Korea, France, Italy and the UK. Says Cheng, 'going forward, we will continue working closely and creatively with our partners and stakeholders across the globe to create shared value and overcome this challenge together.'
An infographic for self-service mask collection, a scheme being rolled out by Adrian Cheng's New World Development in partnership with Hong Kong's NGOs
Read more from Wallpaper* World View
INFORMATION
@a.f.s.o, andrefu.com
@michaelyoungstudio, michael-young.com
@joycewangstudio, joycewang.com
@designtrust, designtrust.hk
@adriancheng, nwd.com.hk/the-artisanal-movement
Receive our daily digest of inspiration, escapism and design stories from around the world direct to your inbox
TF Chan is a former editor of Wallpaper* (2020-23), where he was responsible for the monthly print magazine, planning, commissioning, editing and writing long-lead content across all pillars. He also played a leading role in multi-channel editorial franchises, such as Wallpaper's annual Design Awards, Guest Editor takeovers and Next Generation series. He aims to create world-class, visually-driven content while championing diversity, international representation and social impact. TF joined Wallpaper* as an intern in January 2013, and served as its commissioning editor from 2017-20, winning a 30 under 30 New Talent Award from the Professional Publishers' Association. Born and raised in Hong Kong, he holds an undergraduate degree in history from Princeton University.