World View: Letter from Germany
Our World View series shines light on the creativity and resilience of designers around the world as they confront the challenges wrought by the Covid-19 pandemic. Working with our international contributors, we reach out to creative talents to ponder the power of design in difficult times and share messages of hope. In Berlin, designers have embraced the slower pace of life and developed a stronger appreciation for community and environment, writes Emily McDermott MORE FROM WALLPAPER* WORLD VIEW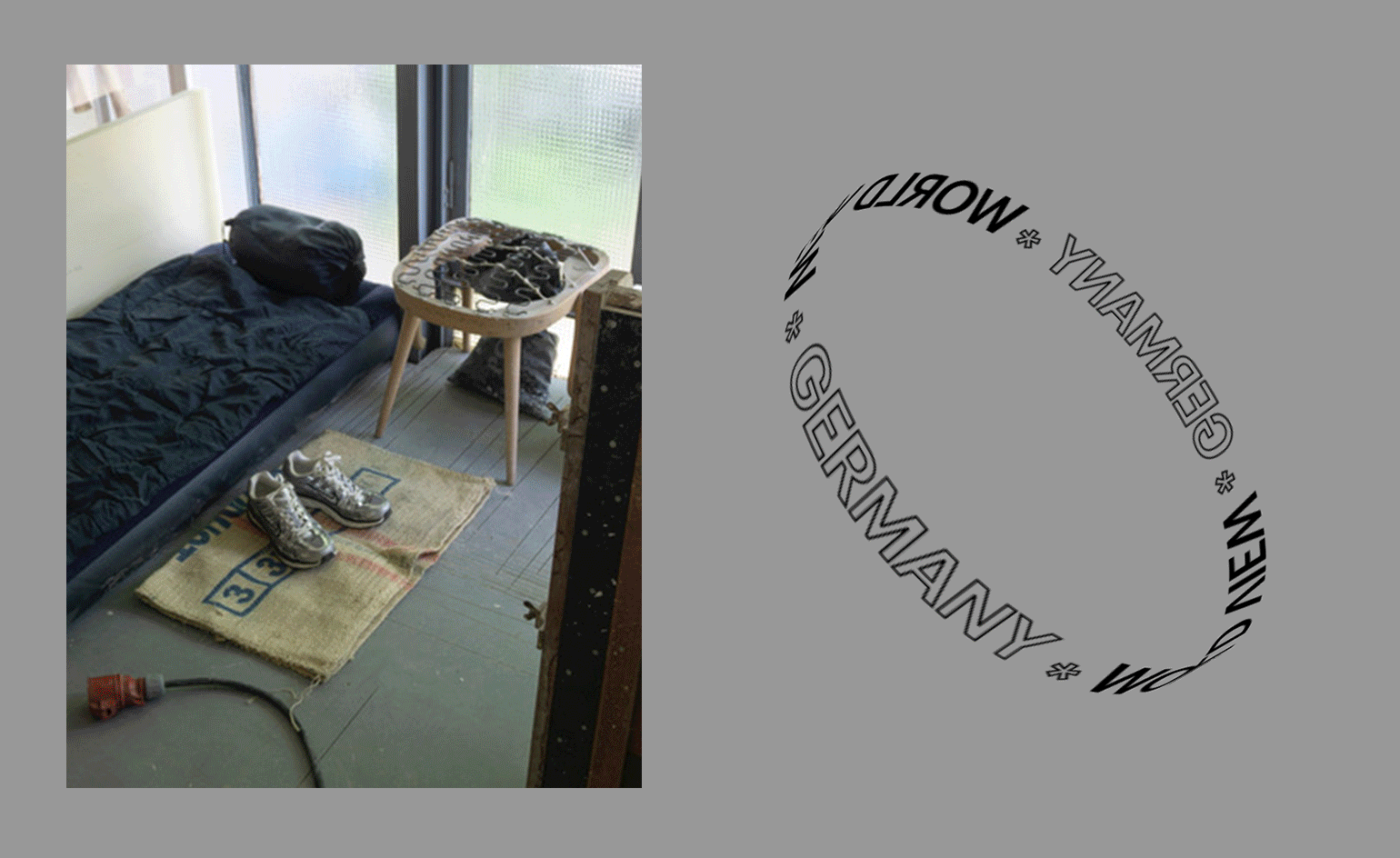 (Image credit: Yasuhiro Cuzé, Ryoko Scent, Camilla Richter, Tina Lutz, Marsano Berlin)
Germany has been heralded as one of the countries which has dealt best with the Covid-19 pandemic. State-regulated social infrastructures like Kurzarbeit ('short-time working', a type of unemployment insurance) immediately helped employees as well as small and large businesses stay afloat. In Berlin, emergency funding for freelancers and small businesses provided additional financial assistance of €5,000 or more to almost everyone who applied. Plus, residents were never forced to stay home. You couldn't meet people from more than one other household, and restaurants, shops and bars shuttered, but takeout was always an option. Parks remained open; everyone was encouraged to go for walks and spend time outdoors. Now, as the country has cautiously reopened, designers in Berlin from various fields all admit to having enjoyed the slower pace of quarantine. Less socialising meant more time for creative thinking, experimentation and artistic production.
'Working was the one thing I continued throughout,' ceramicist Yasuhiro Cúze explains. In case a full lockdown was put in place, Cúze prepared his studio with a mattress, sleeping bag and food. While walking to the studio instead of taking public transport, he noticed many plants in windowsills that were still in the flimsy plastic containers in which they're sold. 'I began to think [new planters] might be something I could contribute, something that might help brighten up or help make more bearable their time at home now or during the possible second wave,' Cúze says. So in May, once certain restrictions were lifted and visitors were allowed, his Instagram Stories advertised a plant pot giveaway. People scheduled time slots to pick up a pot and by the end of the day, he had distributed 45 pieces to his local community.
Above, Berlin ceramacist Yasuhiro Cúze prepared his studio with a mattress, sleeping bag and food, so he could continue working in case the government were to announce a full lockdown. Below, some of the 45 handmade plant pots given away by Berlin ceramicist Yasuhiro Cúze in May to lift his neighbours' spirits
The Berlin community became equally important to Ryoko Hori and Daniel Kula, who together run Senses Salon and design their own olfactory creations, ranging from oils to perfumes to tinctures and incense. When Germany shut down, the pair immediately began personally delivering purchases made online to Berlin residents — quicker and more sustainable practice standard parcel delivery services. To each order they also added a bundle of wild white sage and sweetgrass to encourage their clients to neutralise and restructure the energies of their homes. Hori and Kula also took the opportunity to experiment with new olfactory creations. This led to an all-natural antibacterial cleansing spray which they named Okiyome (お清め), or 'purification', as well as ongoing collaborations with a fashion designer, a magazine and a few artists. The slower pace of life in lockdown was, they say, 'a great opportunity to listen to our inner voices which had been lost in modern society. The pandemic provided interesting lessons about patience, awareness, reducing and quality of life. We want to keep what we learnt.'
During the lockdown, Ryoko Hori and Daniel Kula of Senses Salon made personal home deliveries for online purchases to local clients, and added a little gift of white sage 'for cleansing energies and emotional support'
Designer Camilla Richter also benefited from the slower pace of lockdown. Although her upcoming solo exhibition at Galerie Kristine Hamann in Wismar, Germany, has been indefinitely postponed, she's been able to spend additional time on client work, and pursue more independent projects, such as woodworking, for which she never previously had the time. During the shutdown, she built planting pots, benches, a desk and even a bed frame in a small workshop at her apartment. She continued going to the studio, where she started experimenting with new lamp designs. 'Usually I'm around people a lot,' Richter explains, 'so now I'm enjoying being alone, that is quite a luxury.' Looking forward, she notes that people have started to focus more on what is actually necessary, and making more useful and durable products with local production. 'These were always important for me,' she says, 'but it would be cool if that lasts in other people's approaches too.'
A light study with dichroic glass, at the studio of designer Camilla Richter
Sustainability and local production have also always played significant roles for the fashion designer Tina Lutz, founder of the Berlin-based luxury handbag line Lutz Morris. When Lutz realised that June showrooms would not happen as planned, she asked her factories (all of which are in Germany) to switch to a fall production schedule. She also began rethinking the notion of the fashion seasons themselves: 'The moment you design seasons, you are either in season or out of season,' Lutz says. 'But when you make a product like ours, which is kind of season-less, that doesn't make a lot of sense.' Over an eight-week period, her and her team created one bag: a water bottle carrier, designed via FaceTime and sending prototypes back and forth. It launched exclusively on their website in early June. 'This lockdown really allowed everyone to get out of the hamster wheel, including myself, and look at and re-evaluate everything we've been doing from an outside perspective,' Lutz says.
Accessories designer Tina Lutz outside her Berlin office, with the Carey bottle holder created during the Covid-19 crisis. Photography: Daniela Müller-Brunke
Likewise, community and environment have taken on deeper significance for floral and interior designer Annett Kuhlmann, a co-founder of Marsano Blumen & Vintage. Marsano has a 600-square-metre garden where they grow their own flowers on the outskirts of Berlin, but they also usually rely on flower markets. While borders were closed, however, markets that typically receive flower shipments from countries like the Netherlands were no longer an option. So, the team upped the amount of time spent tending to the garden and also started planning an expansion. 'In this crisis, it has been really positive to be able to grow and work with our own materials,' she says. Marsano has also collaborated with various restaurants. At the Charlottenburg restaurant Dudu, for example, they replaced every other table with furniture displays from Marsano Vintage, decorated, of course, with flowers. And with the Michelin-star institution Nobelhart & Schmutzig, they planned an exclusive dinner series: one in Marsano's shop, and another at König Galerie. 'As horrible as this time is for everybody, it's also been really good to breathe a little bit,' Kuhlmann says. 'Maybe now we'll all be more creative.'
Floral and interior designer Annett Kuhlmann, co-founder of Marsano Blumen & Vintage, picking fresh flowers from Marsano's garden in the outskirts of Berlin
These designers in Berlin seem optimistic about the possible outcomes if people choose to maintain this slower, more deliberate pace and pay more attention to eco-friendlier, locally-based practices. At the end of the day, products can always be distributed internationally, but it's those who are close to home that are always there.
INFORMATION
Yasuhiro Cuzé, @studio_cuze (opens in new tab), studio-cuze.com (opens in new tab)
Ryoko Scent, @ryoko.scent, ryoko-online.com (opens in new tab)
Camilla Richter, @camilla_richter_ (opens in new tab), camillarichter.com (opens in new tab)
Tina Lutz, @lutzmorris (opens in new tab), lutzmorris.com (opens in new tab)
Marsano Berlin, @marsanoberlin (opens in new tab), marsano-berlin.de (opens in new tab)