World View: Letter from Brazil
The World View series shines light on the creativity and resilience of designers around the world as they confront the challenges wrought by the Covid-19 pandemic. Working with our international contributors, we reach out to creative talents to ponder the power of design in difficult times and share messages of hope. Brazilian designers have been characteristically composed, and coming together in the face of the country's mounting crisis, reports Scott Mitchem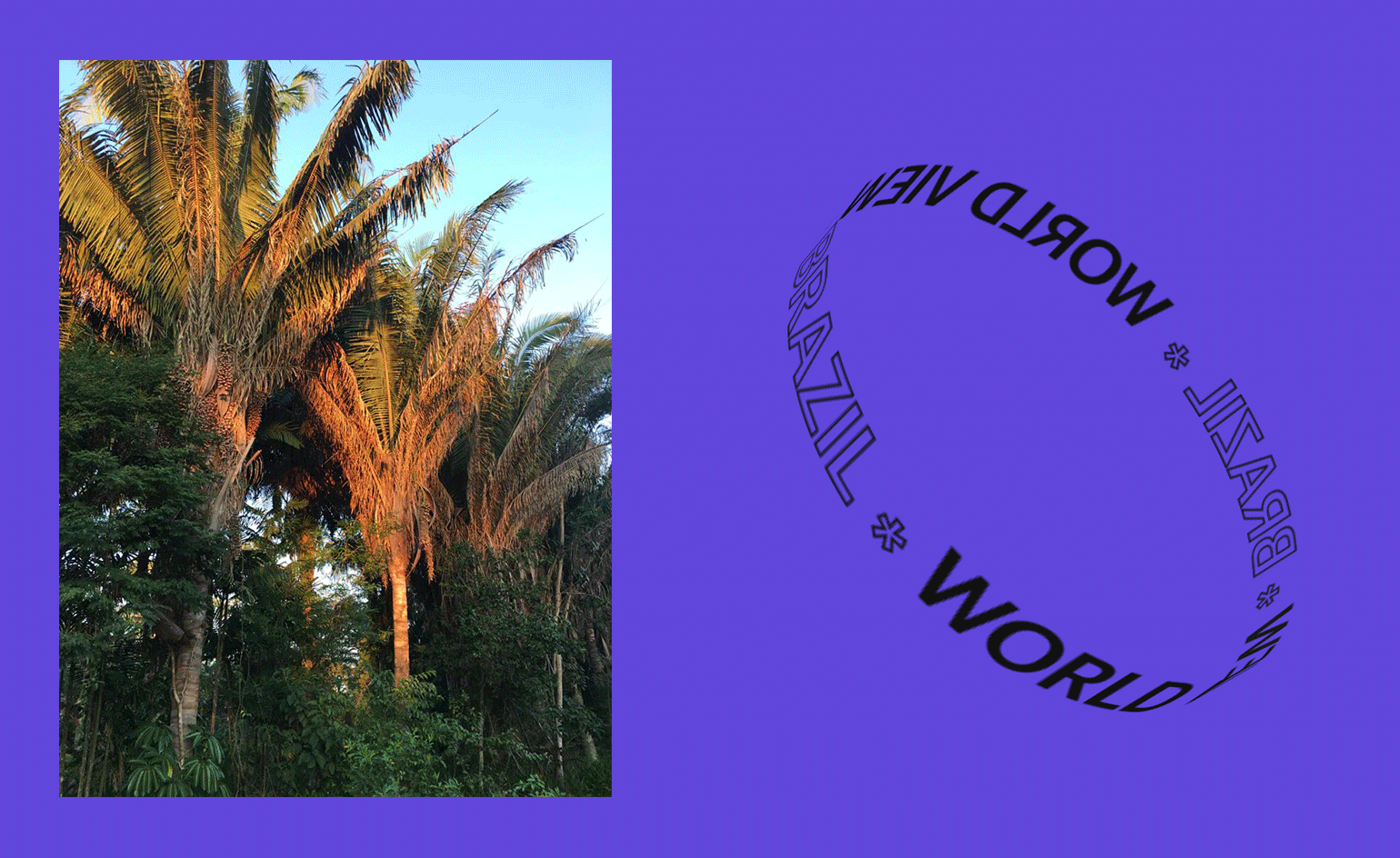 (Image credit: Arthur Casas )
Brazilians' collective ability to stay positive and live life to the fullest even in the face of difficulty is tried and true. Brazil has endured more than its fair share of political, economic and social challenges throughout its modern history. But today, it faces all of those issues and a health crisis sparked by Covid-19. At the time of this letter's posting it has the second-most cases in the world, and the numbers are trending upward. Even then, our four featured designers are upbeat, adapting to the situation, pitching in and taking stock – all with that signature élan, or 'bossa'.
On balance, architect and designer Arthur Casas has adjusted well to the new normal. He is working from the leafy environs of his weekend home Casa Iporanga, on the coast of São Paulo state, but he hasn't had time for the quiet reflection that he expected. Instead, he has focused an ambitious, multi-faceted passion project called Vila Americana, which could go a long way towards saving the Amazon rainforest. 'It's potentially the most transformative work I have ever done,' he says. He is also juggling a full-slate of client projects, still moving forward but in a way that is unfamiliar.
Casas is thankful that his namesake studio remains busy, but getting used to remote working technologies was a challenge initially. Now the team is more efficient. 'We are using this time to go deep into the details on everything to ensure quality, and I have learned a lot. I never thought being apart would bring us closer as a team, but it has, and that's a really good thing.'
Architect and designer Arthur Casas in his home office at Casa Iporanga, his weekend home on the coast of São Paulo state
For landscape designer Renata Tilli, there is a duality to this new way of working that has helped keep her grounded. Her São Paulo team have certainly benefitted from working at home – they are busy as ever, and more productive if only for avoiding the city's horrendous morning commute. Using video conferencing to design and manage projects and clients hasn't been too difficult. But Tilli also owns and operates Fazenda Campineira, an elaborate nursery and farm in the interior of São Paulo state, where she cultivates the incredible flora that bring her impressive projects to life.
In rural areas, social distancing restrictions are different, so on the farm it's business as usual. She splits her time between the city and the countryside, which means lots of driving and long hours – though she welcomes the distraction. 'The farm is so far from reality. It's an escape where there is no room for fatalism. Being connected to nature and gaining sustenance from it gives me intense strength, and it makes me sure that we will get through all this with greater wisdom,' she explains.
Brazilian Palm trees (Atallea Speciosa, known to the indigenous people as Babaçu) at Fazenda Campineira, the countryside nursery and farm of landscape designer Renata Tilli
Up-and-coming furniture designer Guilherme Wentz might appreciate a trip to the country, though he's getting along just fine in São Paulo during the lockdown. 'I always liked self-isolation. The bustle of a big city was always difficult for me to deal with, so it's been really good to quietly focus more on my design work.'
Wentz's team has always worked remotely, with employees in São Paulo and the southern town of Caxias do Sul, where his manufacturers are also based. His sales director and investor are both in the US, and there is a growing network of showroom partners across the Americas. 'Our everyday was already 100% online, the crisis just made us more confident in what we are doing,' he reflects.
A view of designer Guilherme Wentz's desk at home in São Paulo, with his Copa lamp shown top left
He also draws confidence and strength from his brand's sustained momentum, including surprisingly strong sales over the past few months. 'I think people really care about their homes, especially now, and those who have the resources are willing to spend on their spaces. We've certainly benefited from that.' He expresses a sense of guilt about his success at a time when so many people are suffering, as well as gratitude that friends and family are healthy, and that he is doing what he loves.
In Rio de Janeiro, beachwear designer Lenny Niemeyer is coordinating her group of models, stylists, pattern makers and marketers remotely. But a shift to video conferencing is hardly the biggest change she has managed over the last 12 weeks or so. With fashion week canceled, she had to design her next collection in a more commercially-ready format - while simultaneously reinventing her entire business from a high-touch, luxury retail experience to a predominantly e-commerce model virtually overnight. 'People like to try on beachwear. So I figured that with just the online channel, sales would fall. But, we are a well-known brand with loyal customers who know our cuts, so I'm happy to say that the results have been very good,' she says.
As a designer, manufacturer, wholesaler and retailer, her challenges are enormous, but she is finding her way and taking care of others as she goes. 'We didn't lay anyone off. We got creative, issuing online codes so store salespeople could maintain commissions, and we put our design and manufacturing teams to work making masks for those in need. We also made it possible for customers to contribute to an NGO of their choice at online checkout, which thankfully many are doing. I see this crisis as a chance to show the fashion industry in a different light, to show that we can make a difference.'
Fashion designer Lenny Niemeyer in her garden in Rio de Janeiro, examining swatches for her next beachwear collection
Niemeyer adds, 'This is also an opportunity for everyone to reflect on income inequality, justice and civility in our societies. Something has to change in the way we live together. We need to form solid and sustainable partnerships and learn to cooperate every day, not just in crisis.' It's easy to see why she commands such respect in the Brazilian fashion industry and beyond.
The resilience and relative success of Brazil's design industry at this time is certainly a silver lining on the dark cloud that is Covid-19, but the group acknowledges it might not last and the future is uncertain, for everyone. No matter what happens, they'll press on – it's in their nature.Read more from Wallpaper* World View
Read more from Wallpaper* World View
Letter from Singapore
Letter from Milan
Letter from New York City
Letter from Paris
Letter from California
INFORMATION
@studio.arthurcasas, arthurcasas.com (opens in new tab)
@renatatillipaisagismo, renatatilli.com (opens in new tab)
@wentz.desgn, wentz.design (opens in new tab)
@lennyniemeyer, lennyniemeyer.com.br (opens in new tab)