Kohler's 'The Creator's Journey' presents artful thinking at Milan Design Week
Salone del Mobile 2023: Kohler's 'The Creator's Journey' features works by a group of female artists and an installation by sculptor Janet Echelman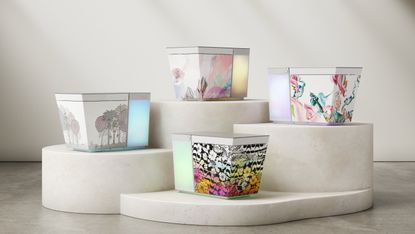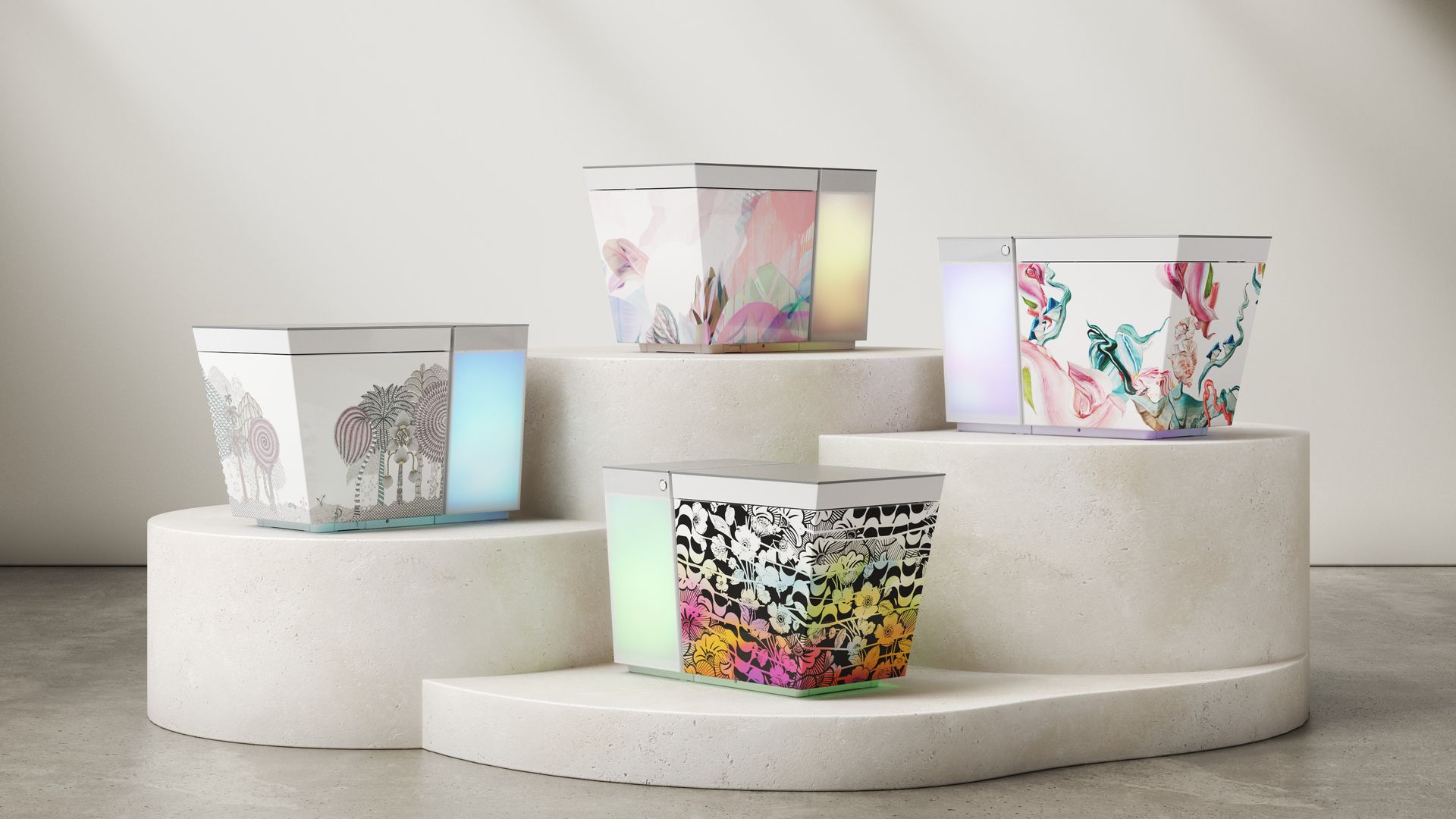 (Image credit: Courtesy Kohler)
Discover the Wallpaper* guide to Salone del Mobile 2023 and Milan Design Week
Kohler, a global pioneer in design and innovation, has embarked on a mission of discovery with four female artists from across the globe, as part of 'The Creator's Journey', presented at this year's Milan Design Week 2023.
Kohler's 'The Creator's Journey'
Ananda Nahú from Brazil, Ziling Wang from China, Pushpa Kumari from India, and Elle from the United States have created a limited-edition collection of 12 Artist Editions products, each an ode to the beauty of the bathroom. The artists have infused their unique visual expressions into Kohler's products, transforming them into works of art.
This international collection is a tribute to Kohler's 150th anniversary, displaying the brand's dedication to the fusion of art and craftsmanship. Every product, from the 'Numi 2.0 'smart toilet to the 'Brazn' sink and bathtub, is adorned with exquisite textures that delight the senses, sinuous patterns that stir the imagination, complex illustrations that spark curiosity, and charming landscapes that transport the viewer to faraway lands. Each piece is a tribute to Kohler's vision of making beauty a part of everyday rituals.
Kohler at Milan Design Week 2023: installation by Janet Echelman
At Milan's Palazzo del Senato, visitors will be greeted by a monumental aerial sculpture, Noli Timere, by American artist and sculptor Janet Echelman. Suspended overhead, the sculpture captivates onlookers with its dynamic shape and graceful movement, paying homage to the force of water streams. Echelman, who once participated in Kohler's Arts/Industry residency programme in Wisconsin, has also collaborated with Kohler on an Artist Editions vessel sink, '18.02', which is displayed in the exhibition.
The journey culminates in an immersive digital experience that beckons visitors to unleash their inner artist. As they enter The Creator's room, a kaleidoscope of colours, patterns, and shapes envelops them, offering an infinite canvas for self-expression. Every movement in space ignites a burst of creativity as visitors bring art to life with their own unique flair.
Kohler's 'The Creator's Journey' is a celebration of the cross-section of artistry and craftsmanship. 'This new Artist Editions collection celebrates women of exceptional talent and diverse backgrounds,' says Laura Kohler, chief sustainability and diversity officer for Kohler Co. It is a tribute to the beauty that can be found in everyday rituals and an invitation to explore the infinite possibilities of creativity.
Kohler's 'The Creator's Journey' is on view from 18 to 23 April 2023
Palazzo del Senato
Via Senato, 10
20121 Milano
Maria Cristina Didero is an independent design curator, consultant and author, who has contributed to many publications over the years; she is currently Milan editor of Wallpaper* . Didero has consulted for companies such as Vitra, Fritz Hansen, Lexus, Fendi, Louis Vuitton, Valextra among others. Based in Milan, she works internationally, curating exhibitions for institutions: some of her most recent projects include Nendo: The Space in Between and The Conversation Show at the Holon Design Museum, Israel; FUN HOUSE by Snarkitecture at National Building Museum, Washington D.C.; SuperDesign a project about Italian radical design, NY; Vegan Design, or the Art of Reduction by Erez Nevi and The Fish and The Crowd by Carlo Massoud, Milan. In April 2022 she curated a Mathieu Lehanneur exhibition at the Triennale in Milan called The Inventory of Life, while in July she debuted a project at the MK&G in Hamburg titled Ask Me if I Believe in the Future, alongside a series of ongoing collaborations. She was appointed 2022 Curatorial Director of Design Miami/. She is currently preparing two projects for Milan Design Week 2023.