Wellness technology: new devices for health, hygiene and clean living
Wellness and hygiene are high on our agenda right now – and technology firms are rising to current demand with everything from sanitiser dispensers to particle-counting vaccuum cleaners, automated loo seats to heart-monitoring T-shirts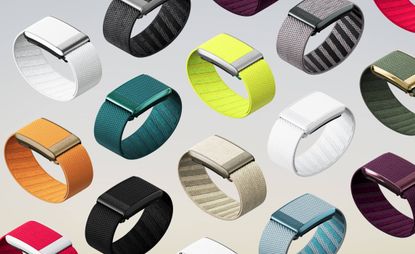 (Image credit: press)
Finding simple ways of making everyday life better is one of the fundamental justifications for new technology. All too often, however, tech takes us in the other direction and encourages bad habits, unhelpful distractions, and an excuse not to make the best of things. While we'd be the first to admit that smart devices don't always make us smarter, the following set of disparate objects, which we've grouped together under the umbrella of wellness technology, have one thing in common – they all offer new approaches to existing problems, combining design and tech in order to brighten your day, boost your health and wellbeing, and make life a little easier.
Wellness technology: new devices for health, hygiene and wellbeing
Ineos Sanitiser Dispenser
There's an industrial elegance to Ineos' Sanitiser Dispenser, a new wellness technology product from the chemical giant. Ineos' other consumer brands include clothing label Belstaff and the forthcoming Ineos Grenadier 4x4, with which this domestic device shares a designer, Toby Ecuyer. The device builds on the company's healthcare expertise, automatically dispensing doses of synthetic ethanol to banish bacteria and viruses. Available in red, black, cream and silver, it's perfectly timed for the new era of semi-permanent pandemics.
Ineos Sanitiser Dispenser 300ml, £179, ineoshygienics.com
Dyson V15 Detect Vacuum Cleaner
The V15 Detect represents the acme of the Dyson experience, taking the company's trademark cleaning system and squeezing into a compact cordless model that comes with a wealth of extras. Of particular interest to the germaphobe is the Laser Slim Fluffy cleaner head, which projects a laser across the floor, revealing a shocking hidden world of dust particles before they get whisked into the bag-less drum. In a display of needless technological might, the V15's round LCD screen will even give you a read-out of how many particles you've managed to suck up, which may or may not allay your fears. Handy for quick bursts of spontaneous cleaning.
Dyson V15 Detect Absolute, £599, dyson.co.uk
Lupe Pure Cordless Vacuum Cleaner
A close competitor for Dyson's cordless range, Lupe is a relatively new company whose founders have a shared experience of working for the big 'D'. Claiming to avoid 'invention for invention's sake', the company's Pure Cordless promises to suck somewhat harder than its rivals, as well as offering more repairability, not to mention the ability to be left freestanding. Recycled plastic is used extensively, as are traditional nuts and bolts to facilitate replacing parts.
Lupe Pure Cordless, £499, uk.lupetechnology.com
Toto Washlet RW toilet
Japan's Toto has quietly become a staple feature of the most upscale European bathrooms, thanks to its 'integrated intimate cleansing features', and other enhancements, like heated seats. The company's newest toilet, the Washlet RW, adds a couple of sensor-driven functions to your most private moments, including a motor-driven lid that raises as you approach, then drops and automatically flushes as you leave. Discretion assured.
Toto Washlet RW, eu.toto.com
Whoop 4.0 Fitness band
Overseen by industrial designer Aruliden, the latest iteration of the Whoop fitness band is designed for constant use. Whoop 4.0 is lightweight and bristling with sensors, with a huge range of coloured fabric bands and plated metals to suit any style. The screenless design works in conjunction with a sophisticated app and combines motion sensors with skin temperature and blood oxygen-tracking, amongst other things, and the idea is you'll never even know it's there.
Whoop 4.0, whoop.com; Aruliden, aruliden.com
Viscero ECG Monitoring Vest
Developed by Design Partners, a product design and innovation agency based in Bray in Ireland, the Viscero ECG vest is a discreet piece of wellness technology aimed at achieving essential heart monitoring for people with arrhythmia. Intended to do away with bulky sensors and invasive systems, the Viscero incorporates the essential electrodes into the fabric of the vest by using electronic ink. A detachable 'brain', containing power and processing, is easily removable for charging. Data can then be shared with professionals to keep a weather eye on the condition. As sensor technology evolves, integrating specialist medical equipment into standard items of clothing will become increasingly commonplace.
Design Partners, designpartners.com
Formsense PRO wearables
Currently being beta tested by a number of 'professional sports teams', Formsense PRO is a system of sensor-equipped sportswear that's intended to provide essential data and information about performance and training. These base layers contain up to 20 sensors that pipe data back into the Formsense app, allowing real-time tracking of flexibility and endurance, as well as the best way to recover from and avoid injury.
Formsense PRO, beta only, formsense.com
AirDresser by Samsung
Transform your wardrobe with Samsung's slender (but still sizeable) AirDresser, the ultimate clothing maintenance system. Essentially a wardrobe that steams, the AirDresser combines a low-temperature dryer, designed to be gentler than a conventional tumble dryer, with a deodorising and cleaning filter system, that steaming function, and 'air hangers' that help to banish dust. If you're into fashion archaeology, the AirDresser could prolong the lifespan of favourite pieces.
Samsung AirDresser, £1,999, samsung.com
Fur Trimmer Shaver
Natural and vegan skincare company Fur has launched its first appliance, the aptly named Fur Trimmer. As with its products, which are cruelty-free, and non-toxic, and designed to be applied to skin regardless of whether you shave, wax, or do neither, the Trimmer is a unisex device designed to tackle all kinds of body hair. The cordless, water-resistant Trimmer can be used either wet or dry, with a flexible three-bladed system.
Fur Trimmer, $89, furyou.com
Jonathan Bell has written for Wallpaper* magazine since 1999, covering everything from architecture and transport design to books, tech and graphic design. He is now the magazine's Transport and Technology Editor. Jonathan has written and edited 15 books, including Concept Car Design, 21st Century House, and The New Modern House. He is also the host of Wallpaper's first podcast.