World View: Letter from Milan
Introducing our new series, which shines light on the creativity and resilience of designers around the world as they confront the challenges wrought by the Covid-19 pandemic. Working with contributing editors across eleven global territories, we reach out to creative talents to ponder the power of design in difficult times and share messages of hope. Four weeks into Italy's national quarantine, our Milan editor Marco Sammicheli looks into how five local designers – Keiji Takeuchi, Mist-O, Martinelli Venezia, Paolo Dell'Elce and Studio Klass – have persisted, adapted and improvised.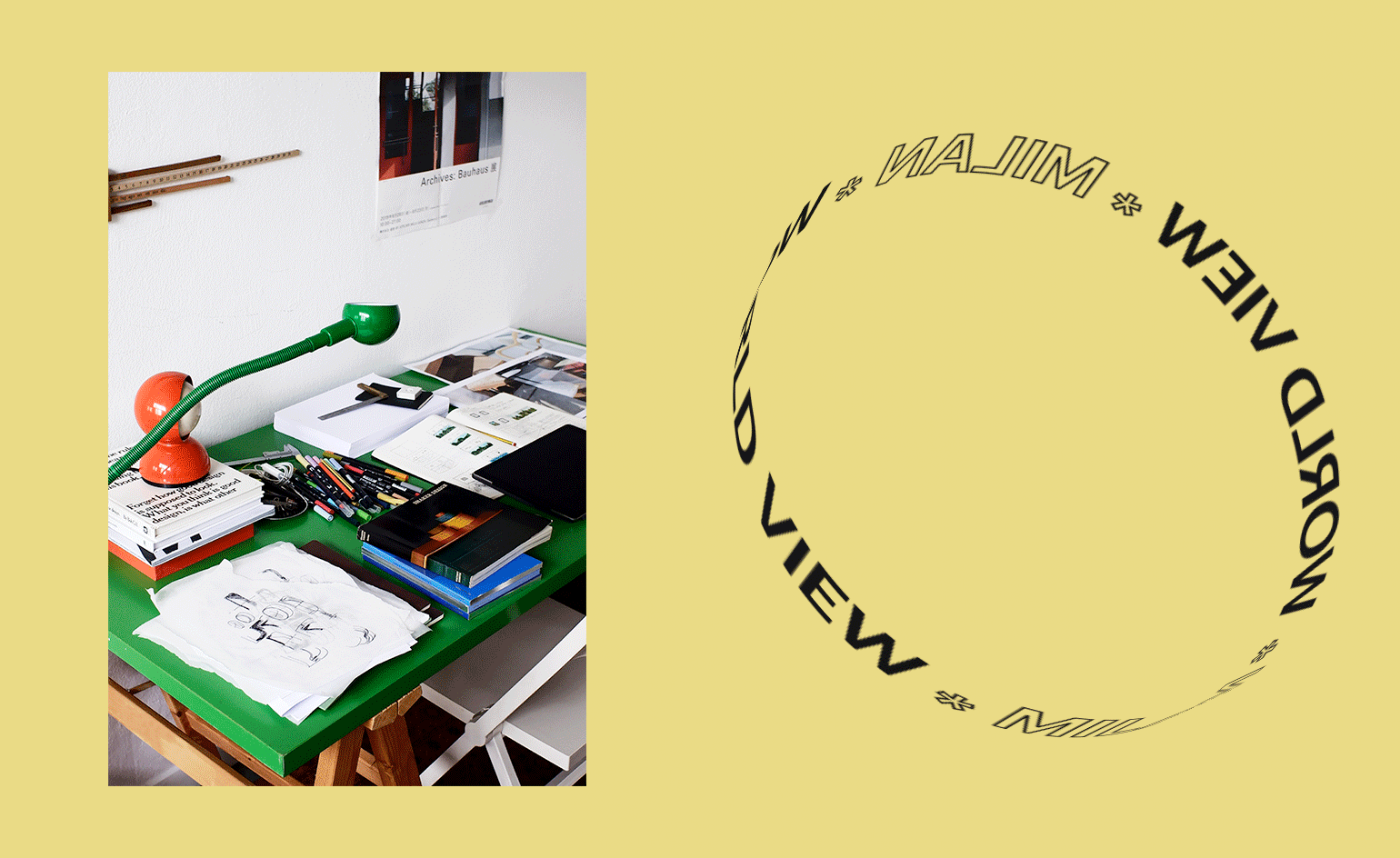 (Image credit: Vittorio Venezia, Carolina Martinelli, Marco Maturo and Alessio Roscini)
Here in Italy, the European country worst hit by Covid-19, domestic environments have become our only surroundings. We have retreated to the safety of our homes and, wherever possible, moved our offices and studios there too, leaving only on rare occasions for the pharmacy, the supermarket or, at a push, the newsstand.

The pandemic has changed almost every aspect of life as we know it. This reckoning is particularly strong in Milan, now that the 2020 Salone de Mobile has been officially cancelled. The Italian design industry faces a critical moment, having to reorient itself so as not to grind to a halt. But even as factories and workshops are forced shut, new ways of distance working are coming to light, thanks to the ingenuity of many people and the possibilities of contemporary technology.

While my city is known for well-established studios with many employees, its stature as a design capital also has to do with our large, agile network of freelance professionals, many of them under 45. I got in touch with five of these talents to find out how this prolonged state of emergency has changed their working lives.
Working from their respective homes, Studio Klass' Marco Maturo and Alessio Roscini are conducting an in-depth study of workstations around the world
Many of them have spoken of a shift in perspective. 'We've had to think of alternative ways of collaborating with production companies, working around each other's limitations with extraordinary empathy,' says Marco Maturo, who runs Studio Klass with Alessio Roscini. Fittingly, Maturo and Roscini are conducting an in-depth study of workstations around the world to discover better ways of working.

Carolina Martinelli and Vittorio Venezia, partners in life and design, have been living in their studio while their home had been under renovation. They are taking a step back from big-ticket commissions, which have been put on hold in the absence of trade fairs and exhibitions. 'We thought it would be a good time to concentrate on smaller projects for a while,' they say, referring to a private museum they are designing in Palermo, which will show a collection of metal oil jugs.
Top, the lines between personal and professional life are becoming increasingly blurred, as seen in this illustration by husband-and-wife duo Vittorio Venezia and Carolina Martinelli of Martinelli Venezia. Bottom, Paolo Dell'Elce's set-up at home, where he is revisiting an old research project on designing for emergencies
Similarly, Paolo Dell'Elce is revisiting an old research project on designing for emergencies, now with more experience and a new outlook. He's also found time to ponder his own home and furniture. 'They serve purposes that are outdated with respect to the services and devices that we've been using during this period. I might even publish a book about this,' he muses.

The limitations of agile working are becoming evident. Keiji Takeuchi says he misses his colleagues: 'Sharing screens and commenting is fine, but nothing beats the creative ping pong of a discussion in the studio.' Martinelli Venezia and Dell'Elce are of a similar opinion, yearning for a return to face-to-face conversations, site visits, and other social interactions that make work meaningful.
A sketch of Keiji Takeuchi's workstation. In home isolation, the Milan-based Japanese designer has been reevaluating the value he attributes to time and objects
Tommaso Nani, who is based in Milan but works alongside Noa Ikeuchi in Tokyo as Mist-O, is a veteran of long distance collaborations. 'Just sharing a screen is not enough. You need to actually share your work,' says Nani, who has had to pause his regular trips to Japan. 'Still, we are working well because Japan is still open. We are actually about to launch some new cosmetic products.'

For Takeuchi, this crisis has encouraged a return to more analogue and playful approaches to design. 'I've been stealing modelling clay from my daughters' toy box for my design experiments,', he admits. Having to stay at home has also given him the opportunity to reflect. 'This newfound time lets us see things from a different point of view, and attribute the right value to time and objects. I feel like one of those astronauts who, when they're out in orbit, have to resolve any problem with the tools they have at their disposal.'
Sketches and reference materials on the desk of Mist-O's Tommaso Nani, whose design partner Noa Ikeuchi is based in Tokyo
Read more from Wallpaper* World View
Letter from Singapore
Letter from Melbourne
Letter from New York City
Letter from Paris
Letter from California
INFORMATION
@studioklass, studioklass.com (opens in new tab)
@martinellivenezia, martinellivenezia.com (opens in new tab)
@paolodellelce, paolodellelce.com (opens in new tab)
@keiji__takeuchi, keijitakeuchi.com (opens in new tab)
@studio_misto, mist-o.com (opens in new tab)