World View: Letter from Mainland China
Our new series shines light on the creativity and resilience of designers around the world as they confront the challenges wrought by the Covid-19 pandemic. Working with contributing editors across eleven global territories, we reach out to creative talents to ponder the power of design in difficult times and share messages of hope. As our China editor Yoko Choy discovers across Beijing, Hangzhou and Shenzhen, small design studios and large enterprises alike are making innovative contributions to public health, and despite widespread worries, there is also cause for optimism.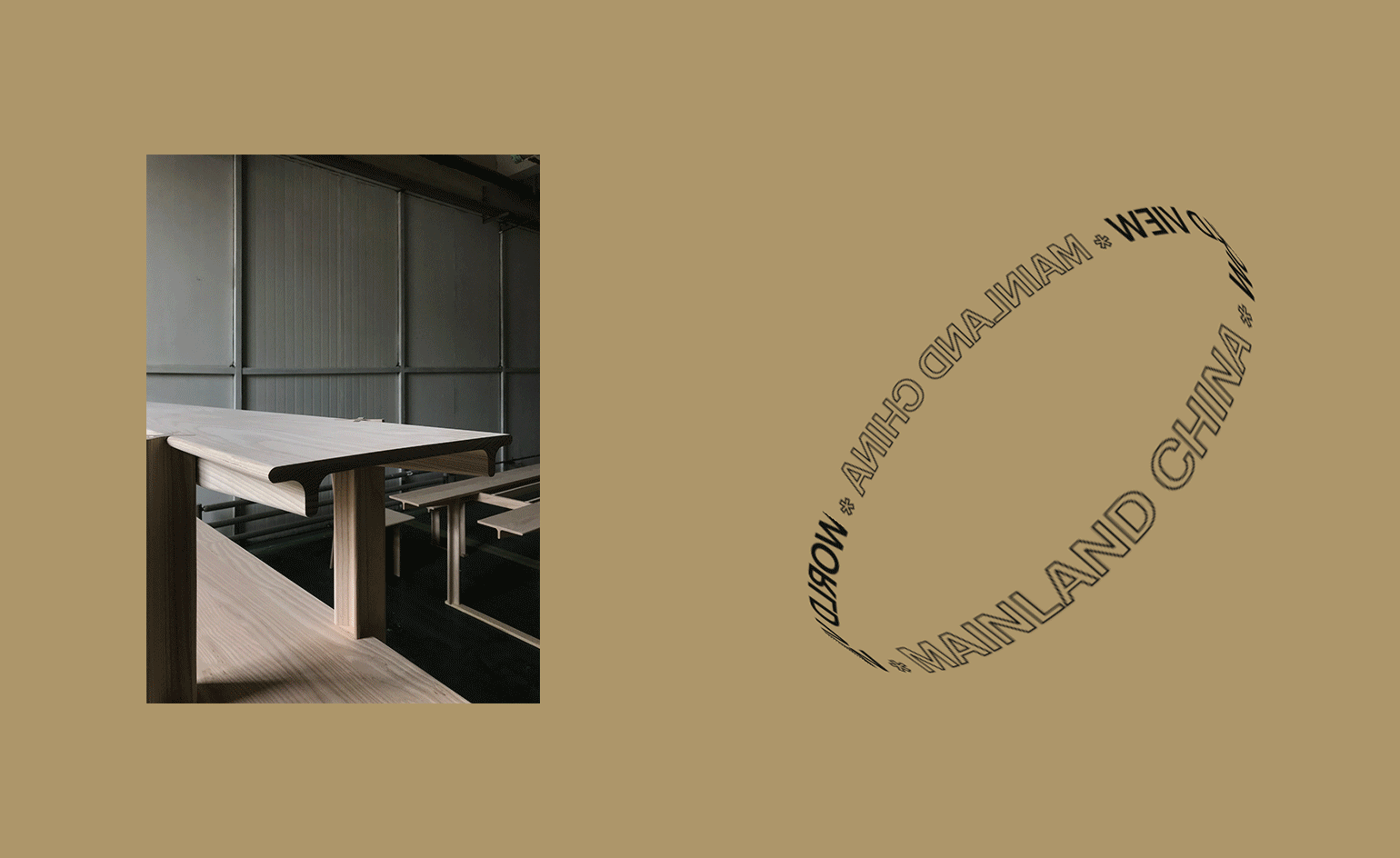 (Image credit: Mario Tsai, Chen Min, Gao, MAD Architects)
When Mario Tsai travelled to his family's home in Hubei province for Chinese New Year on 21 January, he little suspected that he would be quarantined for 61 days. A spike in Covid-19 cases would soon prompt a prolonged lockdown of the province, starting with the capitol of Wuhan, disrupting the lives of 57 million people. Tsai could only return to his Hangzhou studio when his personal health code switched from red to green. This new health code system, introduced on 11 February, was developed by the local government with the help of Ant Financial, an Alibaba affiliate. Another e-commerce giant, NetEase, has worked with authorities to secure masks for the local population. 'Hangzhou is the national centre of the internet industry,' says Tsai. 'Social programmes can be implemented in no time. These are some notable examples of design thinking.'

Tsai is one of seven Chinese designers who had planned to show at Milan Design Week this year. 'We cancelled our exhibition one week after Wuhan's lockdown,' he says. 'My team had to work remotely and factories were closed, so our productivity and production were compromised.' Although some overseas orders were cancelled, to his surprise, new projects have been coming in since the studio reopened. The team is busy preparing a pop-up store in Shanghai and a group exhibition he is co-curating for Shenzhen Creative Week (postponed from March to June), which showcases collaborations between young local designers and furniture manufacturers.
Photographed on 15 April, designer Mario Tsai's first finished prototypes after factories in China reopened. The shelf, table, chair and bench will be part of his upcoming show at Shenzhen Creative Week in June
Much as designers have been challenged by the pandemic, they have also seen newfound opportunity to serve the common good. Create Cures, initiated by Frank Chou and Chen Min, is a collaborative project to promote innovation in public health.

It was launched in mid-February, with a time-sensitive colour-changing hand soap by Chou and Pino Wang, DIY air filtration unit by Benwu Studio, mask with usage indicator by lifestyle brand Above, wearable bacterial shield by architect Sun Dayong, and Chen's handkerchief-mask. Chen has called on international practices, including Studio O'Sullivan and Raw Color, for the next phase of the project. 'Cultural diversity is important – after all, this is a challenge for all mankind,' says the Design Academy Eindhoven alumnus. He is seeking ways to realise the concepts, but admits that 'industry will take time to resume regular operations before investing in new ideas. For now, we might have to focus on concepts that do not involve industrial production.'
'Maskerchief', designed by Chen Min as part of the Create Cures project he initiated with Frank Chou. By simply folding, a traditional handkerchief is transformed into a six-layer cotton yarn emergency mask
It is standard practice for labour contracts at Chinese factories to run out before Chinese New Year. While factories have now reopened, they are still struggling with insufficient orders, so cannot afford to rehire a full workforce. According to the McKinsey report China and the World: Inside the Dynamics of a Changing Relationship, Chinese factories accounted for 26 per cent of the world's furniture production in 2019. Despite exchange rate fluctuations, retaliatory tariffs and the relocation of plants to Southeast Asia, China plays a decisive role in the global supply chain, so its industrial output will continue to suffer until world markets recover.

Gao Guqi, the founder of Beijing-based furniture brand Fnji, says the outbreak has caused direct losses and necessary adjustments to furniture businesses. To date, the factories he deals with around Shanghai and in the Guangdong province are working at about 60 per cent of their pre-pandemic production capacity. The brand relies on American wood supplies, so he might also face a raw material shortage.
Fnji's Iceberg sofa was due to be launched at Milan Design Week, which would have been the brand's international debut and also mark its 10th year in the industry
Gao has recently had to reduce the opening hours of his eight retail locations and rely mainly on e-commerce, which previously accounted for only 15 per cent of Fnji's turnover. Sales have been slow to recover, but Gao is still insistent on the social mission of his business. With upcoming designs such as the Iceberg sofa – a call to action on climate change – he sees it as his responsibility to help push China's furniture industry towards a more sustainable future.

In Shenzhen, China's tech hub in the south, work has not stopped for DJI, the world-leading drone manufacturer. On the contrary, it has bucked the downward trend because of its pivotal role in combatting the virus. Nationwide, its drones are playing an essential role in enforcing social security measures during the lockdown – broadcasting information, spraying disinfectant, checking body temperatures and dispersing public gatherings.
The Shenzhen Traffic Police Bureau uses DJI drones to enforce social-security measures during the lockdown
DJI's drones account for 75 per cent of the global market, and 80 per cent of the company's turnover comes from abroad. While the use of consumer drones has been seen a temporary decline, company spokesperson Xie Tiandi says 'there has been no obvious fluctuation in our sales figures from January to March.' DJI's planned new headquarters, designed by Foster + Partners, is still on track to top out in 2021.

Headquartered in the capital, MAD Architects also has offices in Los Angeles and Rome, with a total staff of 130. Since the outbreak, the team have found themselves working remotely, some unable to return from visits abroad. 'Efficiency has been pretty high, so we also don't feel a real need to go back to the office,' says Beijing-based associate partner Tiffany Dahlen, currently in Hawaii.

'In times like these we can feel non-essential to society,' says Dahlen, 'But MAD's work looks to the future and inspires the next generations. In hundreds of years our buildings will still be here, so what is our impact in the long term?' She adds that the biggest question for architects will be how to create spaces to bring people back together in a responsible manner. While construction is currently paused, projects are still moving forward. The second half of 2020 will see the completion of MAD's Courtyard Kindergarten and a land art park, both in Beijing. Says Dahlen, 'There's still optimism in China.'
MAD's Courtyard Kindergarten in Beijing, to be completed later this year. Located on the site of a traditional siheyuan courtyard dating back to 1725, the scheme features a dynamic floating roof that surrounds the historic courtyard, while the existing buildings have been restored for use
Read more from Wallpaper* World View
INFORMATION
@mariotsai_studio, mariotsai.studio (opens in new tab)
@chenminoffice, chen-min.com (opens in new tab)
@fnji, fnji.com (opens in new tab)
@djiglobal, dji.com (opens in new tab)
@madarchitects, i-mad.com (opens in new tab)
Yoko Choy is the China editor at Wallpaper* magazine, where she has contributed for over a decade. Her work has also been featured in numerous Chinese and international publications. As a creative and communications consultant, Yoko has worked with renowned institutions such as Art Basel and Beijing Design Week, as well as brands such as Hermès and Assouline. With dual bases in Hong Kong and Amsterdam, Yoko is an active participant in design awards judging panels and conferences, where she shares her mission of promoting cross-cultural exchange and translating insights from both the Eastern and Western worlds into a common creative language. Yoko is currently working on several exciting projects, including a sustainable lifestyle concept and a book on Chinese contemporary design.