Wallpaper* Architects' Directory 2022: meet our 20 studios to watch
Promise, ideas and exciting architecture abound within the Wallpaper* Architects Directory 2022. These 20 young studios from across the globe have been showcased individually on Wallpaper.com in recent weeks and are celebrated here together for the first time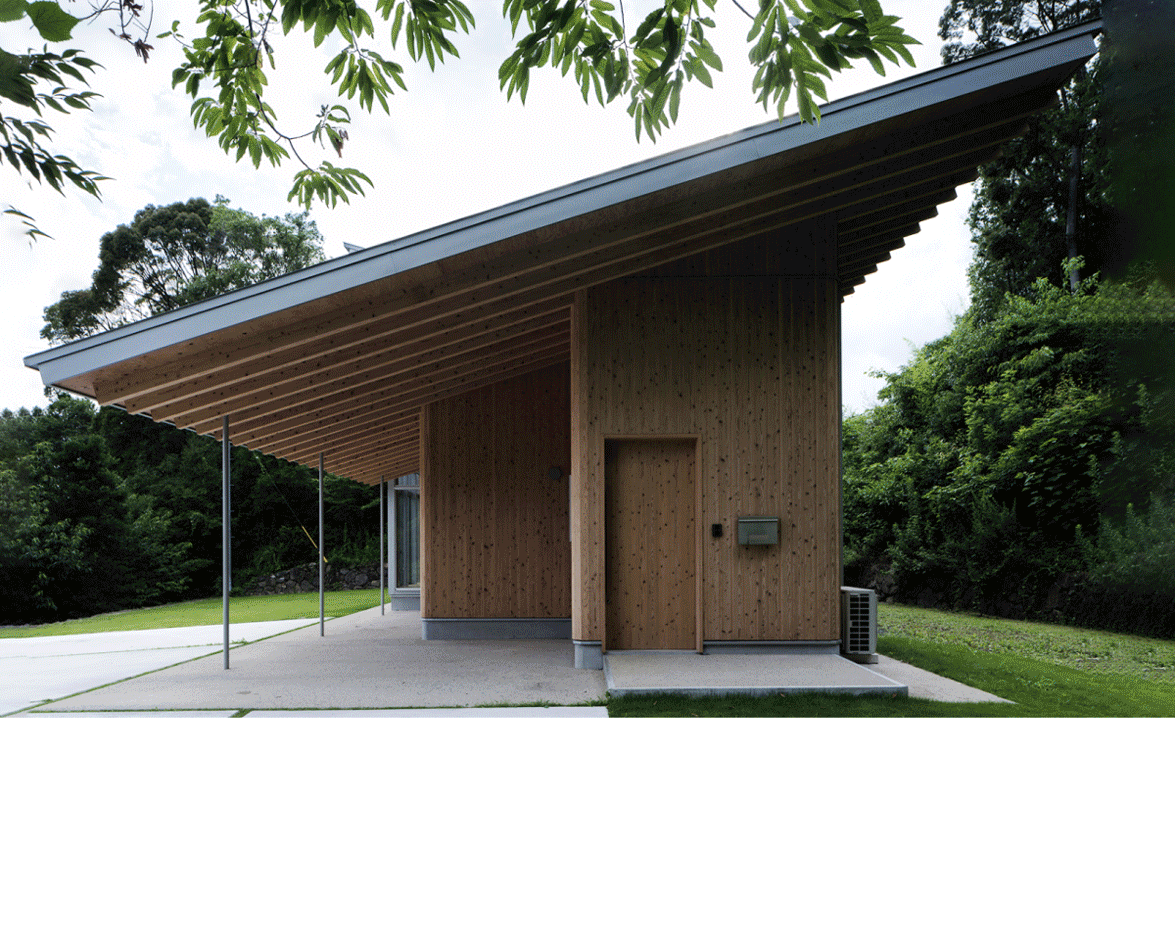 (Image credit: TBC)
Wallpaper* Newsletter
Receive our daily digest of inspiration, escapism and design stories from around the world direct to your inbox
Thank you for signing up to Wallpaper. You will receive a verification email shortly.
There was a problem. Please refresh the page and try again.
Conceived in 2000 as an international index of emerging architectural talent, the Wallpaper* Architects' Directory is our annual listing of promising practices from across the globe. While always championing the best and most promising young studios, over the years, the project has showcased inspiring work with an emphasis on the residential realm – across styles and continents, and now including more than 500 alumni. Now, the Wallpaper* Architects' Directory 2022 is back, with the series' 22nd edition.
This year's survey spotlights 20 young studios from Australia, Belgium, Canada, Chile, China, the Czech Republic, Ecuador, France, Greece, India, Indonesia, Japan, Nigeria, Paraguay, Thailand, the UAE, the UK, the USA, and Vietnam with plenty of promise, ideas and exciting architecture. From sleek, minimalist homes to inventive urban reimaginings, and from sustainable architecture marvels to exercises in reuse; these young practices are masters in the art of residential architecture, and pave the way for an exciting future in their field. All the entries are now here for you to explore in full.
Wallpaper* Architects Directory 2022
In the following stories, we take a deep dive into the Who, What and Why of each practice.
Alcorn Middleton, Australia
One of the youngest studios in this year's Wallpaper* Architects' Directory, Alcorn Middleton was set up in 2019, by Joel Alcorn and Chloe Middleton. 'Our journey began well before Alcorn Middleton materialised in 2019,' they explain. 'It started back in 2013, very organically and unexpectedly, when we began working with each other, brought together by a mutual friend from university. And once we got to talking, we'd surmised that we both shared even more mutual friends, having studied at the same university throughout our undergraduate degree, without ever crossing paths. It didn't take us long to realise we shared synergies in work ethic, drive, and passion for design.'
Architensions, US
Based in New York and Rome, Architensions was founded in 2010 by Alessandro Orsini, with Nick Roseboro joining in 2013. The studio works at the intersection of theory, practice and academia, rooting its projects in detailed research. Roseboro describes Architension's practice as one grounded in learning and experimentation: 'For us, the studio is also a learning environment, a space for experimentation, failing and trying again, a place to search for something new.' The studio's growing portfolio varies from public installations, such as the steel-frame Playground at the Coachella festival in California, to residential projects, such as Blurring Boxes, an apartment renovation with extensions clad in charred wooden slats, and the more recent House on a House (pictured). There's also education spaces such as Children's Playspace, an indoor playground in Brooklyn that consists of colourful plywood structures. Additional writing: Shukri Sultan
ARP – Architecture Research + Practice, Greece
ARP stands for Architecture Research Practice, and was set up in 2014 by architect Argyro Pouliovali, with offices in Athens and the small island of Antiparos. Pouliovali, who trained at the Aristotle University of Thessaloniki and ETH Zurich, also brings experience gained at the offices of Meili Peter Architekten in Zurich and decaArchitecture in Athens, to her dynamic, fast-emerging practice. This is a studio that aims to offer a fresh take on contemporary Greek architecture, balancing 20th-century modernist teachings, 21st-century global influences, and the traditional local vernacular and what it means for the Greek built environment of today.
Atelier Luke, Australia and Japan
Founded by Luke Hayward in 2013 and co-led by Japanese interior designer Junko Nakatsuka, Atelier Luke effortlessly blends Japanese and Australian design traditions. Hayward is registered as an architect in both countries, bringing a unique balance of the two architectural heritages into the studio's projects. Atelier Luke's works vary wildly depending on their location: from exposed, rusted farm shelters in rural Australia to compact family homes in Kyoto (such as the Terrace House near Demachiyanagi, pictured here).
Equipo de Arquitectura, Paraguay
Asunción's Equipo de Arquitectura is the brainchild of Chile-born Horacio Cherniavsky and Paraguay-born Viviana Pozzoli. Since 2017, the small studio – now eight-people strong – has been operating from the Paraguayan capital tackling projects of various scales – from single-family houses to larger housing developments, and from religious structures to cultural architecture. At the heart of its work sits an approach that favours tactile materials, earthy textures and colours, and inspiration that stems from Paraguay's climate and urban conditions. The results are designs that have already won the practice several national, as well as international awards.
Estudio Felipe Escudero, Ecuador
Felipe Escudero founded his namesake practice in Quito in 2015, after working in London, Beijing and New York, in the offices of Heatherwick Studio, MAD Architects and Space4Architecture respectively. 'The reason why I decided to come back to Ecuador was that after a while, I began to see all the similarities between these big cities and I was interested in finding something unique here,' he says. Escudero has built several residential, commercial and cultural projects, such as Magnolia House (pictured) for his mother; his own residence; and the concrete embrace of Casa Roca. Most recently, the studio built the Foresta restaurant, which features cooking 'islands' made from volcanic stone sourced from Cotopaxi in Ecuador. 'The speed and informality of Latin America can be beneficial, in the sense that you can build things quite fast. It has been a journey in making the most of local conditions with a global perspective,' says Escudero. Additional writing: Shukri Sultan
HAS Design + Research, China and Thailand
This China- and Thailand-based studio was founded in 2019 by architects Jenchieh Hung and Kulthida Songkittipakdee, whose initials partly form its name, HAS (Hung And Songkittipakdee). The pair combine impressive accolades and experience, such as a stint at Kengo Kuma & Associates (Hung) and a scholarship from the Renzo Piano Foundation to work at Renzo Piano Building Workshop (RPBW) in Paris (Songkittipakdee). Focusing on the Asian context and identity, the two founders blend cultural buildings, religious architecture, installation art, exhibition design and experimental projects in their fast-growing portfolio. 'HAS explores Asia's architectural language through an approach that engages design and research in parallel,' explain the duo. 'It emphasises the relationship between nature and man-made environments, looking for another kind of natural architecture through the city's own conditions. We call it "Improvised Architecture".'
Hayatsu Architects, UK
Japan-born architect Takeshi Hayatsu trained at the Musashino Art University in Tokyo and at the Architectural Association in London. Having worked in the UK since the turn of the millennium (his experience combines time at David Chipperfield, Haworth Tomkins and 6a architects), he founded his eponymous practice in 2017. His work is defined by three key notions, he explains: 'construction, conservation and community'. Hayatsu Architects' work is characterised by crafted, thoughtful, sensitive and playful approaches tailored to unique situations and the requirements of users. 'We believe that well-considered, well-crafted buildings can bring a positive impact on individual lives and their wider community,' Hayatsu continues. Working with delicate, historical settings has always been at the core of the architect's work – something he explored extensively with projects such as Raven Row gallery in Spitalfields (Grade I-listed) and South London Gallery in Peckham (Grade II-listed), during his time at 6a.
Hé! Architectuur, Belgium
Chance encounters sparked the partnership between Hanne Eckelmans and Renée Verhulst, leading them to form Belgian architecture studio Hé Architektuur in 2017. Eckelmans and Verhulst lived and worked in the same neighbourhood prior to starting the studio and after regularly crossing paths, gradually transitioning into working together. In 2020, they began collaborating with a third team member, Isabelle Marchal, and since then the all-female studio has operated as a trio, continuously innovating their practice by inviting ideas from external designers too. Additional writing: Martha Elliott
Isso Architects, Indonesia
One of our youngest entries this year, partners Wibisono Soegih and Stephanie Tatimu launched Isso Architects in 2017. Based in Jakarta, the architecture and interior design firm works across a variety of commissions that span the residential and hospitality realm – but is looking to expand more into commercial architecture, with a few live commissions already underway. Its breakthrough project, YD House (pictured), is a compact, inventive and site-sensitive home in Jakarta; while other work includes the Locaāhands Dining club, a restaurant in Surabaya that transforms an existing structure into a contemporary hospitality experience.
JA Architecture Studio, Canada
Toronto-based JA Architecture Studio was established by architect Nima Javidi and landscape designer Behnaz Assadi in 2013. Working across residential, cultural and curatorial projects, the co-directors have been recognised for their proposals for a Bauhaus Museum in Dessau and a Guggenheim Museum in Helsinki. Among their accolades are a Progressive Architecture Award and four Canadian Architects Awards of Excellence; and they have been shortlisted twice to represent Canada at the Venice Architecture Biennale. Their studio, as well as a few of the homes they have built (such as 44 Foxley Street, pictured, and The Corbel), sit within the neighbourhood of Beaconsfield Village in Toronto. Javidi explains the challenges of designing homes there: 'There is a lot of opposition to projects beyond three storeys, so there is this push to find ways to densify a low-rise neighbourhood.' Therefore, each of their residential projects becomes 'an experiment in typology'. Additional writing: Shukri Sultan
Kanan Modi Associates, India
Kanan Modi's architecture studio was established in Hyderabad in 2013, born out of an existing family business that operated in the realm of building construction. Now, Modi heads her namesake practice (which took on its current name in 2018) with co-director Nirav Pramod Modi, and the young, dynamic office has been rapidly expanding its portfolio, operating also in Mumbai and New Delhi. The architect, who was educated in Mumbai, New York and Milan, enjoys blending tradition and modernity in her designs, as well as taking into account critical issues such as climate, materiality, daylight and spatial experience in the development of her architectural solutions. 'The firm strives to achieve design excellence with architectural interventions that blur boundaries between the indoors and outdoors, with a strong focus on creating energy-efficient, climate-responsive environments. [We strive] to build spaces that encourage dialogue between art and architecture, with daylight playfully bouncing off raw textures and evoking varied emotions throughout the day,' Modi says.
MMA Inc, Japan
As a child, Momoko Kudo, the head of MMA Inc in Tokyo, dreamed of working in theatre. 'I spent much of my upbringing in Switzerland, and my mother would take me to see a lot of plays. I really loved the intimacy of the stage,' she says. After five years at MHS Planners, Architects & Engineers, including a long stint based in Vietnam working on hotel projects, Kudo went back to school and completed a master's degree at Terunobu Fujimori's studio at the Kogakuin University. She says: 'I was really lucky to be able to work with Fujimori. For some reason I was one of the few people he chose to interview for the degree, and luckily I got a spot.' After graduating, Kudo established MMA Inc in 2016. 'First I called my practice Momoko Kudo Architects, but architecture is such a collaborative effort and I didn't want to take credit for all the amazing work my staff contributed, so I changed the name to MMA,' she explains. Additional writing: Jens H Jensen
ODDO Architects, Vietnam and Czech Republic
Based between Vietnam and the Czech Republic, ODDO Architects is led by partners Marek Obtulovič, Nguyễn đức Rung, and Mai Lan Chi. ODDO's broad portfolio contains designs for restaurants, landscaping, resorts, studios and homes. Highlights include playful cylindrical wooden light structures and a catwalk-inspired birdhouse, demonstrating a fun and explorative tone in the studio's approach. Aside from its adventurous designs, ODDO is keen on making the most of sustainably sourced materials, having used repurposed timber and fast-growing locally sourced wood in its projects. The studio's residential work in Vietnam, including TH House (pictured), showcases 'hit and miss' brickwork, a style of masonry that allows gaps between blocks, encouraging the breeze to travel through. Subtle glass doors ensure foliage is visually present within buildings, creating playful areas between inside and out. Similarly mindful of their context and surrounding conditions, houses built by Oddo in the Czech Republic tend to follow the country's vernacular, while still making ample use of the open natural spaces that wrap around the houses. Additional writing: Martha Elliott
Roar, United Arab Emirates
United Arab Emirates-based architecture and interior design studio Roar has been led by founder and creative director Pallavi Dean since 2013. Having worked internationally as a designer and lecturer, Dean brings an eclectic mix of influences to projects that span all scales and typologies. The studio combines freeform creativity with evidence-based methods in research, construction and design. The studio works across public, educational and residential spaces, as well as designing products such as lighting, seating and rugs. Partnerships – with Vitra and American Hardwood Export Council, amongst others – are sprinkled throughout its portfolio, demonstrating the wide range of opportunities that this creative team has embraced since its inception. The designs produced by Roar are both grand and refined. While the style of its projects may vary widely, depending on their respective use and needs, they are all cleanly finished and purposeful. Some are more minimalist, monochromatic spaces, while others use well-placed bursts of colour and eccentric fittings to achieve a distinctive identity, exhibiting Roar's range and capacity. Additional writing: Martha Elliott
Saba Ghorbanalinejad, France
Saba Ghorbanalinejad's practice embodies her appreciation for 'things that are on the verge between beautiful and ugly, poetic and aggressive', resulting in delicate designs and unassuming, pared-down minimalist architecture. Ghorbanalinejad set up her Paris-based studio after years of working in Paris and London as well as participating in collaborations across the US, France and the UK. Her designs are often defined by their simplicity. Another of the architect's key fascinations is material impact, as the studio aims to expand its knowledge and capacity on the subject, collating a network of interior designers, creatives and craftspeople in order to provide the most fitting and refined skills for each project. Additional writing: Martha Elliott
Soft-Firm, US
Lexi Tsien and Talitha Liu form the New York-based interdisciplinary studio Soft-Firm. Founded in 2018, the practice works across speculative research, art installations, exhibitions, and residential and commercial projects. As its playful name suggests, Soft-Firm does not consider itself a traditional practice but a platform 'to expand hunches, glitches and inside jokes into architectural ideas'. The studio's design process is an open-ended exchange between themselves, their clients and the surrounding context. Liu describes their role as 'provid[ing] an infrastructure or toolkit for our clients to use and adapt'. Tsien adds: 'We want them to take over the spaces, for the design to be of service to them.' Additional writing: Shukri Sultan
Studio CL, Chile
Chile's Studio CL was founded in 2012 by architects and friends Daniel Lazo and Gabriel Cáceres. 'We approach design as an editing process: a search for the essential elements involved in communicating an idea, from conceptual to technical,' they say. 'It involves constant revising, and excision of the dispensable. We aim not only for our design solutions to look simple, but to be simple in their manufacture. We strive for elegant solutions that achieve multiple goals in a single movement. Our pursuit is a raw, abstract design quality, a sort of nakedness.' The duo work on a variety of projects, but housing takes a special place in their hearts. Working with urban plots is also an area of interest; they enjoy tackling the challenges of city life and see architecture as a tool for shaping and improving urban living. Their recent work for innovative developer Ochoalcubo – DSP Residential Building (pictured) – is a key example. Public space design is another field in which Studio CL strives to excel, using Santiago as a case study: the city is going 'through an accelerated process of change without a clear model for the city it wants to be, but with a lot of room for improvement. As a byproduct, our work is not bound to any specific architectural scale or niche,' they say.
Studio Contra, Nigeria
Studio Contra co-founders, Olayinka Dosekun-Adjei and Jeffrey Adjei, are an emerging force in the Nigerian – and global – architecture scene. The husband-and-wife team established their joint practice in Lagos in 2016 and were propelled to global prominence by winning the commission for the Institute of Contemporary African Art & Film in the country's Ilorin, Kwara State. The project, low and sculptural, anchored to its site but also intricate and intriguing, is currently in construction. Not only is it the studio's very first cultural build of this scale, it's also Nigeria's first purpose-built museum of visual and cinematic arts. Dosekun-Adjei and Adjei, however, are no one-trick ponies. Their growing portfolio includes pretty much every typology, from retail and cultural spaces to leisure and hospitality work, as well as a wealth of private house schemes, which are currently in design or under construction. Red Clay Villa (pictured) exemplifies their approach, which is about blending global influences with local identity, working to define contemporary Nigerian architecture.
Unknown Works, UK and Hong Kong
Founded by a trio of co-directors, Ben Hayes, Kaowen Ho and Theo Games Petrohilos, Unknown Works is a dynamic London- and Hong Kong-based architecture practice that jumps with ease between scales, typologies and territories. Multidisciplinarity is the name of the game here for the three partners, who met and became friends when they were all studying at The Bartlett School of Architecture before setting up Unknown Works in 2017. Now, the team tackle anything from architecture, urban design and immersive events to exhibition design, installation art, graphics and digital media, from their east London base. 'Unknown Works is fascinated by the human condition, the development of cities, the interactions of social and urban environments and the mechanics of space distribution,' say the trio. Their works reflect their fascinations, and include plenty of inventive, fun houses that balance the functional with the experimental, such as the bright yellow CLT House (pictured); prestigious exhibitions and cultural spaces (the team are currently hard at work on the Energy Revolution gallery for the Science Museum); Brightbox, a prototype for an off-grid interconnected classroom, clinic and community hub for communities that lack vital infrastructure in Uganda; and the award-winning Scotts Taikoo Li restaurant in Chengdu, China.
Continue exploring...
Scroll through the 2017, 2018, 2019, 2020 and 2021 Wallpaper* Architects' Directories for more residential architecture and inspiring studios from across the globe – whether you are planning a dream home or are simply after some moments of architectural escape and inspiration.
Receive our daily digest of inspiration, escapism and design stories from around the world direct to your inbox
Ellie Stathaki is the Architecture Editor at Wallpaper*. She trained as an architect at the Aristotle University of Thessaloniki in Greece and studied architectural history at the Bartlett in London. Now an established journalist, she has been a member of the Wallpaper* team since 2006, visiting buildings across the globe and interviewing leading architects such as Tadao Ando and Rem Koolhaas. Ellie has also taken part in judging panels, moderated events, curated shows and contributed in books, such as The Contemporary House (Thames & Hudson, 2018) and Glenn Sestig Architecture Diary (2020).