LA Auto Show 2018: cars, concepts, and Tesla-contesters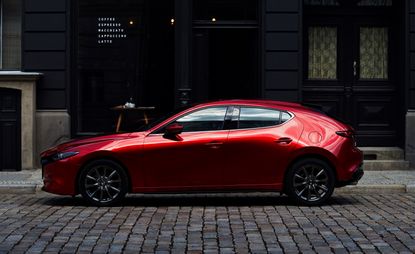 (Image credit: laautoshow)
The last major auto show of the 2018 calendar takes place in LA, a city built around the cult of the car. It's a love affair that shows no sign of abating, and for the most part the new vehicles on display didn't do much to move the game on even though the show has rebranded itself as AutoMobility LA, mindful of the need to cater to more than mere cars. The car is having something of an image crisis right now, not that you'd know from observing the crowded, broad highways of Los Angeles, thicker with private automobiles than it has ever been. But with GM cutting 15 per cent of its workforce and shuttering eight factories, as well as an increasing interest in car-sharing over ownership, all is not rosy in auto world.

Volvo exemplified this shift, with a spacious stand that included not a single car. Instead, the company pushed its subscription model, highlighted its hook-up with Google and showcased their autonomous pod concept. Elsewhere, it was business as usual, however bland. The home audience was more thrilled by Jeep's new Gladiator pick-up truck than anything else, although BMW's massive X7 came closest to synching up with local taste. Elsewhere, there were the usual clutch of EVs and SUVs but the only real flash of American innovation was the new Rivian electric SUV, which breaks the mould in many ways, not least in terms of its elegant, unaggressive design. Practically every other brand is spreading its identity across numerous models and sectors, creating a wafer-thin layer of design consistency in their desire to please every possible buyer.

Individuality was thin on the ground. The basement of the Los Angeles Convention Center was given over to 'The Garage', where specialist tuners and aftermarket accessory makers showcased American car culture untrammelled by taste, practicality and common sense. Occupying the wildcard spot in between the two main exhibition halls was the Icona Nucleus, a big 'self-driving living room' concept with a name unnervingly similar to Ford's nuclear-powered Nucleon proposal from the late 1950s. Another out-of-hall exhibit was the frankly hilarious Karlmann King, a faceted, 'stealth'-inspired SUV that just reeks of criminal intent. Overall, however, the usual auto show tropes were still in evidence; practically every other stand had the obligatory hi-def screen displaying expansive landscape imagery, these days just as much of a diversionary cliche as the ongoing dependence on spokesmodels.

Here's our selection of best in show...

Mazda 3
Mazda chose LA to go big on the launch of its new compact saloon and hatchback, the Mazda 3. Bringing in a global press corp numbering in the hundreds, it was an old fashioned kind of launch, with bombastic son et lumiere and a laboured emphasis on the eternal value of design. This is ironic, because although the Japanese manufacturer is late to the party when it comes to emphasising the importance of the 'd' word, Mazda is actually responsible for some of the most accomplished mass market design statements you can buy.

The 3 has been shepherded into our consciousness via a programme of concept cars and grandiose statements about flowing, naturalistic forms – Mazda's so-called 'Kodo' design philosophy. The first Mazda 3 came out in 2003 and while this kind of compact hatchback means next to nothing in the US, in Europe it's a potential big seller. The big selling point is inclusion of the company's evolving 'Skyactiv' technology – doing clever things with the traditional petrol engine in the name of efficiency and entertainment, as well as better refinement all round. Ikuo Maeda, global head of Mazda design, described the 3 as part of a quest 'to elevate our design quality to that of art'. It's a tall order but it certainly shows that qualities that were once the preserves of luxury brands are increasingly available to all. Price TBC

AUDI e-tron GT
Audi has taken its time in getting serious about electric cars but are now getting into their stride. The e-tron SUV kicked off the new era and will soon be joined by the e-tron GT. Shown in concept form at LA, this is an undeniably handsome fastback that is intended to steal sales back from Tesla. It'll have the same 800-volt battery system as the forthcoming Porsche Taycan, and promises to deliver 80 per cent battery charge in just 20 minutes, with a maximum range of just under 250 miles. If this city's ongoing love affair with Tesla can be disrupted, California-friendly brands like Audi and Porsche are best placed to do it. Full-on electric performance comes as standard, with 0-62mph in around 3.5 seconds.

Kia Soul
Audi might have the prestige market all sewn up, but mass-market EVs are arguably far more important. Kia's next-generation Soul will be one of the most significant, chiefly because the UK market will only get an all-electric version, unlike with the current model. The Soul is a sparky little compact SUV, boxy and upright and aimed squarely at millennial buyers who are put off by overt displays of automotive machismo. A revised battery pack promises a much improved range over the previous generation's 110 miles. Price TBC

BMW X7
As its name suggests, the X7 is the biggest BMW SUV ever, rounding off a set that starts with the X1 and currently runs to X6. With seven full-size seats and an increased emphasis on luxury, tailormade details and in-car comforts for every passenger, this is a machine that doesn't mess about, aimed squarely at conservative markets where brawn and bulk are still key indicators of status. The company's new 'Intelligent Personal Assistant' system will be fitted as standard, promising true speech recognition for a variety of functions in the vein of Amazon's Alexa. Even if the other six seats are empty, the X7 driver will still have someone to talk to. Available from April 2019, from £72,155

Lincoln Aviator
This is what the X7 is up against, a smarter, sleeker yet still hugely traditional take on the large SUV. Lincoln is betting big on its new Aviator, with hybrid models from the outset and smooth, uncluttered lines. There's a hint of Range Rover in those flanks (Gerry McGovern made waves as Lincoln's chief designer at the turn of the century, interestingly enough) but Ford's luxury brand is also weighing in with other novel features, such as a set of warning chimes recorded by the Detroit Symphony Orchestra and the ability to use your smartphone as a key. The seven-seat interior lives up to the exterior promise, refined and restrained but still undeniably luxurious.

Porsche 911
LA might seem an unlikely place to re-launch a German classic, but this has long been a heartland for the brand; Porsche's Beverly Hills dealership spans three blocks along Sunset Boulevard. The eighth generation 911 will not exactly surprise you. This iconic model name is now 55 years old and Porsche is making a big deal about this impressive legacy. Visually there's not a massive evolution, but then the 911 has always been wedded to the modestly sporting shape that has defined Porsche's image for generations.

Much has been made of the newest model's potential for hybridisation, although it seems the first ever petrol-electric 911s won't appear for several years. Instead, this new car represents incremental improvement all the way round, from efficiency to performance, with a slight increase in size as well. The interior eschews the 'glass cockpit' trend of recent years in favour of a traditional instrument binnacle that evokes the earliest models. From £93,110

Volkswagen I.D. Buzz Cargo concept
Why laud a commercial vehicle? Back when the original VW Type 2 debuted in 1949 it was as a light van designed to help post-war Europe get back on its feet. Fame and fortune as the iconic VW camper/Kombi came later. Volkswagen has already committed to an all-electric version of the I.D. Buzz minivan and with the newly unveiled Buzz Cargo it has another potential winner on its hands. Urban deliveries are on the increase, thanks to our app-driven shopping and eating habits. Flooding cities with electric vans is the obvious answer, and few are as stylish or desirable as this. Deliveries, in every sense, should start in around 2022. Concept only

Rivian
One of the undisputed stars of the show was American start-up Rivian. New EV brands have been thick on the ground in recent years, all hoping to capture a bit of the Tesla buzz, but few have translated their impressive concepts into cars you can buy. Rivian has taken its time and done its research. Using a 'skateboard'-style architecture that can take a variety of body styles, Rivian chose to debut with the R1S and R1T, an electric SUV and pick-up truck respectively. These are two vehicle types that America is still very much in love with, but the kicker is the vastly improved space provided by the EV powertrain, a 400 mile range, the impressive performance promises (a 3-second 0-60 time) and a visual identity that stands decisively apart from the rugged, shoulder-height, light- and bullbar-festooned machines on offer from the established American auto makers. Deposits being taken now.
INFORMATION
LA Auto Show runs from 30 November – 9 December 2018. For more information, visit the website
ADDRESS
Los Angeles Convention Centre 1201 S Figueroa St Los Angeles, California 90015, USA
Receive our daily digest of inspiration, escapism and design stories from around the world direct to your inbox
Jonathan Bell has written for Wallpaper* magazine since 1999, covering everything from architecture and transport design to books, tech and graphic design. He is now the magazine's Transport and Technology Editor. Jonathan has written and edited 15 books, including Concept Car Design, 21st Century House, and The New Modern House. He is also the host of Wallpaper's first podcast.