World View: Letter from Melbourne
Our new series shines light on the creativity and resilience of designers around the world as they confront the challenges wrought by the Covid-19 pandemic. Working with contributing editors across eleven global territories, we reach out to creative talents to ponder the power of design in difficult times and share messages of hope. Melbourne's creatives are taking on the blurring of personal and professional realms, domestic design that improves mental and physical health, and experimental formats for cultural programming, discovers our Australia editor Elias Redstone.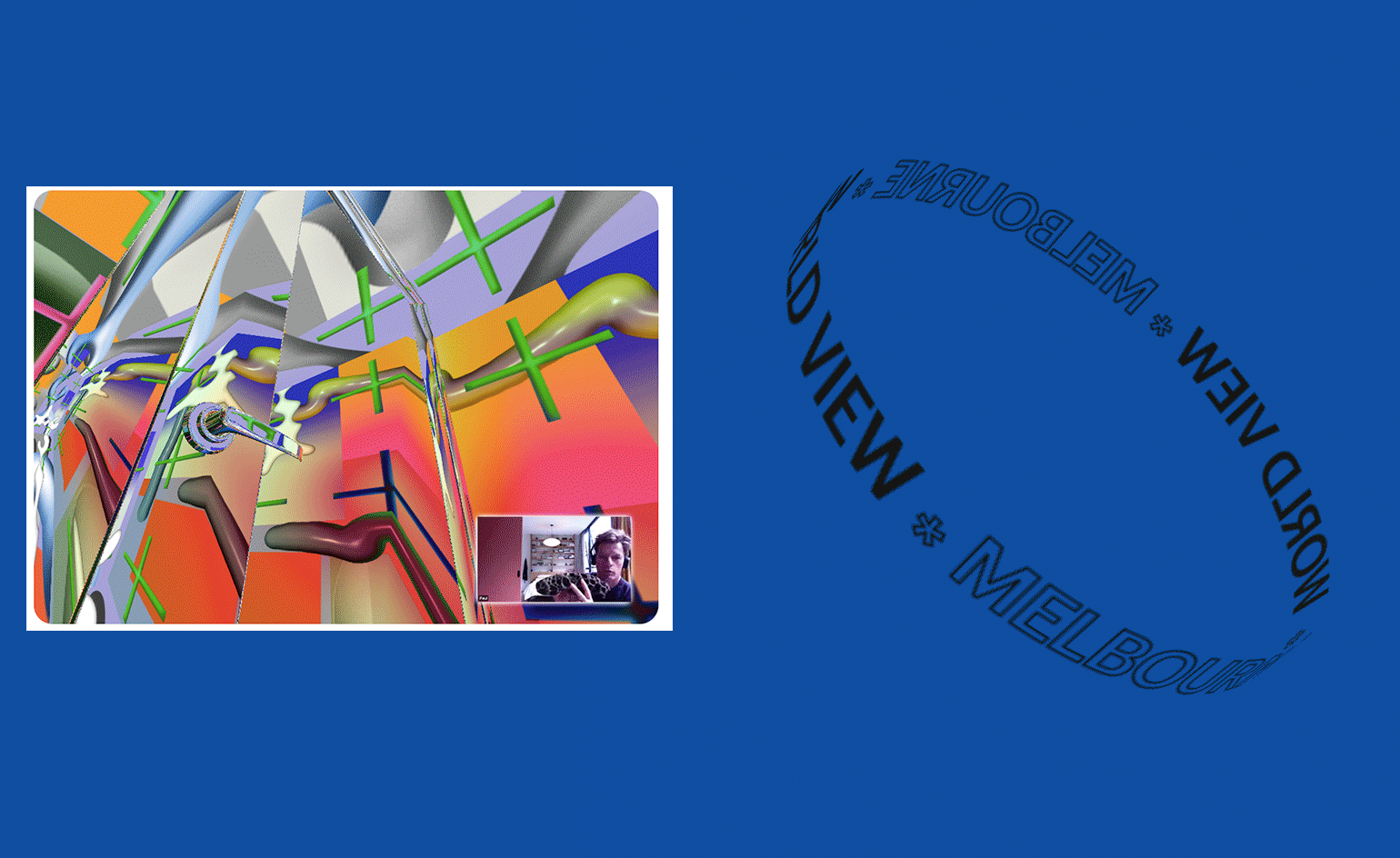 (Image credit: Ying Ang, Michael Chazan,Jane Caught, John Tanner and Amelia Borg)
Melbourne's position as Australia's cultural capital is partly due to its strong design community. However, as Melbourne Design Week launched on 12 March, the impact of the unfolding coronavirus crisis began to be felt across the city. Events were cancelled and galleries closed as the week progressed. Now, as the design industry responds to the new realities of working from home and living through a pandemic, creative solutions are emerging in response to some of the challenges that have arisen.

For Sibling Architecture, this means returning to earlier research that has begun to take on new meaning. The practice is revisiting On/Off, a 2013 treatise on the importance of disconnecting in a hyper-connected world. Seven years later, the relationship between disconnection and sociability is resonating in new ways. 'Now, we are essentially on call at any time in our own houses; we need to be meeting ready at any moment,' says co-founding director, Jane Caught. 'How do we find spaces to be "off", without seeming unsociable or recalcitrant?'
Sibling Architecture's Jane Caught, John Tanner and Amelia Borg on a three-way video call
Sibling Architecture is collaborating with Swedish architects Secretary to reimagine the home in this context, and to consider the indelible mark this pandemic will place on the way we live. 'But it goes beyond that – we now see the final dematerialisation of the built environment, the last shrug of the edifice of the institution,' says Caught. 'On a city-wide scale, infrastructure for health services and food security can be reimagined and improved. Out of this disruption we can propose new ways of consumption and supply, strengthening support networks, and the relationship between public and private.'

Photographer Ying Ang and designer Michael Chazan (founder of furniture label Moda Piera) launched Le Space in 2019 – a complex that includes a photography gallery, the Asia-Pacific Photobook Archive and studios for artists and designers. In essence, a space for creative communities to gather. In the absence of physical proximity, Ang and Chazan are now exploring new ways of bringing people together through digital events, and also through responding to specific design challenges. 'As designers, we are looking for solutions in products like face masks and domestic sterilisation tools, that can sit aligned with other products that are used on a regular basis, in our lived spaces socially, domestically and professionally,' say Ang and Chazan. 'Masks are only symbolic of an entire field of industrial and product design that we can use to facilitate a freer society without forgoing health and safety standards.'
Found objects from around the home serve as the starting point for sculptural experiments in 'democratized PPE', as devised by Ying Ang and Michael Chazan of Le-Space
It is clear the pandemic will have a profound and lasting effect on the way they operate as creatives. 'Our priorities are now informed by a necessity of mental and physical health, which has a direct feedback loop to economic survival,' they say. 'Until these issues have been addressed, it becomes increasingly difficult to justify an allocation of resources to what was once our priorities before Covid-19.'

As galleries and museums across the city have had to shut their doors, design agency U-P has decided to initiate its own cultural programming. U-P's founders Uriah Gray and Paul Fuog are launching an online art, design, photography and sound symposium called Spaced Apart in May. 'Spaced Apart will provide audiences with cultural and social stimulation and access to speakers from all over the globe at a time of lockdown, and will put forward new experimental format possibilities for online conferences,' they say.
Uriah Gray and Paul Fuog of U-P share and demonstrate early prototypes for the live interactive aspects of the website for Spaced Apart, due to launch in May
Gray and Fuog see this as an opportunity to build on existing relationships with clients and industry contacts, inviting curators and designers from Aesop, RMIT Design Hub, PHOTO 2020 and Sydney's Powerhouse Museum to develop the programme with them. The idea emerged pre-coronavirus, while U-P were teaching communication design at the Faculty of Art, Design & Architecture at Monash University. Their studio asked how digital technologies will challenge traditional modes of communication and facilitate more experiential and experimental forms of conversation and interaction. The Covid-19 crisis has given them the opportunity to put their ideas into action.
Read more from Wallpaper* World View
Letter from Singapore
Letter from Milan
Letter from New York City
Letter from Paris
Letter from California
INFORMATION
@sibling_architecture, siblingarchitecture.com (opens in new tab)
@le_space_le_space, le-space.com (opens in new tab)
@u____p, u-p.co, spaced-apart.com (opens in new tab)
Elias Redstone is Wallpaper's Australia editor and an acclaimed arts leader. He is the founder and artistic director of Photo Australia / PHOTO International Festival of Photography, Melbourne. Previously, Elias was senior curator of The Architecture Foundation, London. He has curated exhibitions for museums and galleries internationally including Barbican Art Gallery, London; Storefront for Art and Architecture, New York; and Centre for Contemporary Photography, Melbourne. His book Shooting Space: Architecture in Contemporary Photography is published by Phaidon.