A country in creative flux: highlights from Romanian Design Week 2016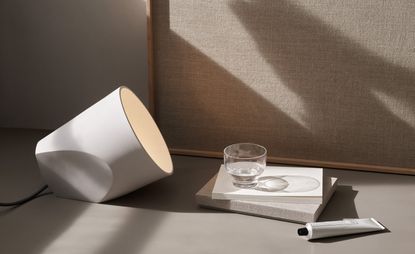 (Image credit: TBC)
Bucharest may seem an unlikely destination for a design festival and yet, a seed of an idea planted by events organiser The Institute – pegged as 'an ecosystem for creative industries in Romania' – has been steadily growing since 2012. Now in its fourth year, Romanian Design Week (RDW) is seeking to solidify its place on the global design fair circuit. It has expanded its programme in scope and size, nearly doubling from 10 days to 17 for the latest edition.

A former market building that sat abandoned for years until now, Piața Amzei hosts the lion's share of the action, bolstered by satellite events hosted across the city. The main exhibition features more than 200 works, all of them created within the last year by over 150 Romanian designers and architects. Each of the sections – which range from architecture to fashion to product and graphic design – has been overseen individually by a board of creative consultants and curators.

At the central exhibition, a handful of young designers demonstrated finesse that wouldn't be amiss amongst more established brands at Salone del Mobile. Cristian Branea presented a slick, four-piece collection from his young brand Materia; recent UAIUM graduate Ana Barbu's prototype sideboard was a sleek riff on the hatch; while Vlad Osiac's reimagined chessboard caught our eye with its playful design. The exhibition's architecture section was particularly strong – a slew of recent restaurant builds in Bucharest showed promise amongst local architects.

Elsewhere in the city, Point Gallery in collaboration with the Spanish Embassy hosts a showing of Spanish movie posters from the 50s, 60s and 70s. Maison V tempted with an exhibition of edible art objects, and concept store Cărtureşti Carusel – worth a visit alone for its local design wares and books – presented a selection of Romanian-designed chairs. The Unfinished Bucharest of Festival of Visual Arts also runs concurrently to RDW, with the World Press Photo 2016 exhibition as its flagship event.

In addition to its local offerings, RDW casts its gaze afar each year, honing in on the output of a guest country. For this edition, it proposed a Nordic focus, collating notable urban projects from Denmark, Finland, Iceland, Norway and Sweden. Finnish firm Studio Puisto shed light on its Dream Hotel project, and architects Dissing + Weitling shed light on Denmark's Super Cycle Highway, for example. Most importantly, it provided a rare chance for local designers to gain invaluable insight into successful initiatives from other European countries.

Romania is a country still in flux, politically, economically and creatively. A visit to the People's House – a monumental administrative building second only in size to The Pentagon – only pinpoints the challenges faced by creative industries to gain traction on even a local level. An estimated €3 billion – a veritable king's ransom in Eastern Europe – was used to fund the project and entire neighbourhoods were razed to make way for it.

Today, it sits virtually empty save for a handful of art museums and the Romanian parliament that occupy less than 30% of its gargantuan 365,000 sq m floor space. Its heating and maintenance bills run in the millions annually. The local design community struggles to court funding, while vanity architectural projects siphon what little there is. But there's certainly an air of optimism to be found as the country (alongside Greece) will host the European Capital of Culture in 2021, with Bucharest amongst the cities in the running. Only time will tell if the Romania is able to use this momentum to affirm its merit on the international design stage.
INFORMATION
Romanian Design Week runs from 21 May until 5 June. For more information, visit The Institute's website