Global digest: all the highlights from the September edition of Maison et Objet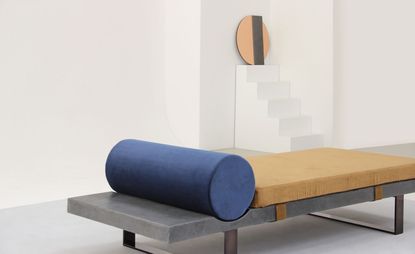 (Image credit: press)
Maison et Objet had a challenge on its hands this weekend. It kicked off on 'La rentrée', France's big 'back to school' day, and so with many people dragging their still sandy legs back to work, under blue skies and in 30 degree heat, there needed to be something really good in the Parc d'Exposition's shady halls.

While more concise in its offerings than the January show, the September salon did nevertheless provide a digestible smorgasbord of new product, with exhibitors coming from near and far – Korea, Taiwan and Japan made a good showing; Bosnia (wood-carving specialists Zanat teamed up with Ilse Crawford), Turkey (Mèzë innovated with a cooking pot featuring a magnetic knob) and Poland (new company TRE continues to grow) got a look in; while the local French market vied for dominance with Danish designers, who as usual had descended en masse.

The off-schedule roster continues to grow (affording fair-goers a bit of Parisian sunshine) with satellite exhibitions in stores, galleries and museums around town, and a large gathering of young designers and design schools were invited to show behind the very green awnings of the Cité de la Mode.

New notables from Maison's home turf included Charlotte Juillard – who established her studio in 2014, and for this show created a bed table and mirror with all the panache of a modern day Perriand – while young architects Pierre Mouton and Baptiste Chamourat, collectively dubbed Made With, have dipped their toes in the design arena with a collection of steel furniture, including a desk, chair and shelves. They seem to have tapped into a renewed interest in steel as a feature (rather than a component) of furniture, alongside Michaël Verheyden, who launched new steel and leather chairs.

Also of note from more established local names was José Lévy's collaboration with Japanese manufacturer Daiken, a beautiful collection of benches and tables called 'Moving Tatami'. Jean-Baptiste Fastrez played with texture and colour to dramatic effect at Tai Ping Carpets, while Olivier Gagnère showed a large collection of vibrant ceramics at Galerie Maeght.

Joining Danish staples Menu, Normann Copenhagen, By Lassen, Nomess and Eva Solo were a host of relative newcomers to the Paris scene. These included Moebe, who played with wood and elastic to produce practical small-scale designs; Handvärk, led by former-TV-presenter-turned-designer Emil Thorup, who presented a sofa, tables and lighting; and Anour, a lighting collection from architect Arash Nourinejad, whose latest strip pendant hovers mysteriously over a table with no wires apparently powering it.

When it comes to recurring themes, coffee making kits abounded, whether slow-drip kits from the Japanese to pots and makers from the Italians and the Danes. Glassware was having a bumpy moment – ridged finishes were on show at Ferm Living, Klaar Prims and Eva Solo. And pink was the colour that kept on interrupting otherwise earthy and monochrome tones – at Nomess, Hartô and Tai Ping, most notably.
INFORMATION
For more information, visit the Maison et Object website