Felicia Honkasalo on creative obsessions, gothic horror, and the sci-fi world of AI photography
Explore the vision of Helsinki-based artist Felicia Honkasalo in 'Through the lens', our monthly series spotlighting photographers who are Wallpaper* contributors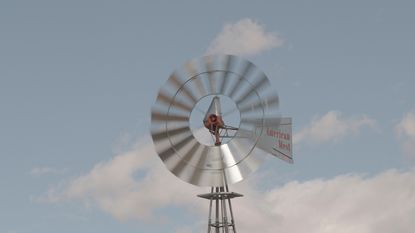 (Image credit: Felicia Honkasalo)
Helsinki-based Felicia Honkasalo's research-based photography connects history and geography, life and death, and human and animal. The artist's 2019 book, Grey Cobalt saw her imagine the life of her late grandfather (whom she never met), through the objects, photographs and documents she inherited from him. For Wallpaper's April 2023 issue, Honkasalo brought a highly attuned perspective to our story on Finnish design icon Björn Weckström's epic sculptures and chunky jewellery. While the frailties of the human condition are a lifelong preoccupation for Weckström, Honkasalo's work explores the stories we tell ourselves in order to understand seemingly inconceivable or imperceptible things.
Felicia Honkasalo interview
Wallpaper*: Describe your style and process
Felicia Honkasalo: My artistic process usually starts with something small or seemingly trivial that catches my eye, won't leave me alone, and then turns into a full-blown obsession.
Recently, I have been pretty obsessed with gothic horror and different mythologies related to how people understood death and contagious disease before the advent of modern medicine. Vampires stand out from other mythological characters in European folklore because there is actually quite a substantial amount of archaeological and legal evidence of what people in those times believed they were capable of accomplishing. I have also been interested in how profound grief makes us turn to magic and the supernatural, and perhaps this is how we come to understand that the border between life and death is perhaps not as easily defined as humans would like to believe.
During my artistic research, I use photography as a way of arranging and reforming the ideas that I collect. This has been a practice of mine for a long time, and usually, these photographic series morph into the final installation. Creating still-lifes in my studio helps me narrow down what it is I'm actually looking for and distil that idea into one image.
W*: How did you bring your way of working to our shoot on design icon Björn Weckström?
FH: I actually haven't had as much fun shooting in a long time as I did during this assignment. I felt like a kid in a candy shop, there were just so many beautiful, intricate and otherworldly objects in his studio. I could have stayed there forever! Archives are something that has a gravitational pull on me, and the influence of sci-fi on his works was something that resonated with my own practice.
W*: What do you think is the most interesting thing happening within photography now?
FH: I have been fascinated by AI and how it is used in contemporary art. Those AI-generated images that lots of photographers posted on Instagram were something really fun to look at, but at the same time, somehow terrifying. I guess reading too much sci-fi doesn't help, but there is this feeling of unease when you look at computer-generated images that are that good. It seems like a phenomenon that in the beginning is taken up with lots of excitement, and only later the long-term political and social consequences become apparent.
W*: What's on your radar?
FH: Ever since I was young I have really loved reading, as a way of obtaining knowledge but also as a way of escaping to other worlds, created by other minds. Recently I have been reading authors that use horror as a kind of narrative tool to explore the environmental degradation happening all around us but also embodied experiences of terror and grief. Authors such as Silvina Ocampo, Mariana Enriquez, Vanessa Onwuemezi, Carmen Maria Machado have really influenced my thinking.
Quite a few of Enriquez's stories are also written from the point of view of teenagers, and I have been interested in this liminal position, and the connected indifference or maybe aggression that society has towards teens. In some ways, teenagers are ostracised, ridiculed and feared, as if their liminal existence really is a threat to the general population.
W*: What's next for you this year?
FH: Currently, I'm finishing a new video work starring the amazing rodeo star Kaylee Barker, which was filmed during my residency in New Mexico. I will also be an artist in residence at Sema Nanji in Seoul, South Korea, which is pretty exciting. I have a solo exhibition coming up so a lot of work goes into preparing new works.
Sophie is currently Photography Editor at Wallpaper*. Sophie joined the team following the completion of her photography degree in 2018, and works with Photography Director Holly Hay, where she shoots, commissions, produces, and writes on photography. Alongside this, she continues her art practice as a photographer, for which she was recently nominated for the Foam Paul Huf Award. And in recognition of her work to date, Sophie was nominated by the British Journal of Photography for the Futures photography platform in 2021.