Sacred space: Kedem Shinar fuses Japanese design and modern aesthetic
Sacred space: Kedem Shinar fuses Japanese design and modern aesthetic
Creating work that is both beautiful and functional, bringing together light and landscape in a single effortless move is a challenge for any architect - regardless of setting. But this is a challenge Israel-based Kedem Shinar has mastered.
The architect, who is known for her award-winning Sderot Train Station in southern Israel, crafted a seamless connection between her architecture, the surrounding verdant forest and the abundant natural sunlight of the Jerusalem Hills in her latest residential project, CY House.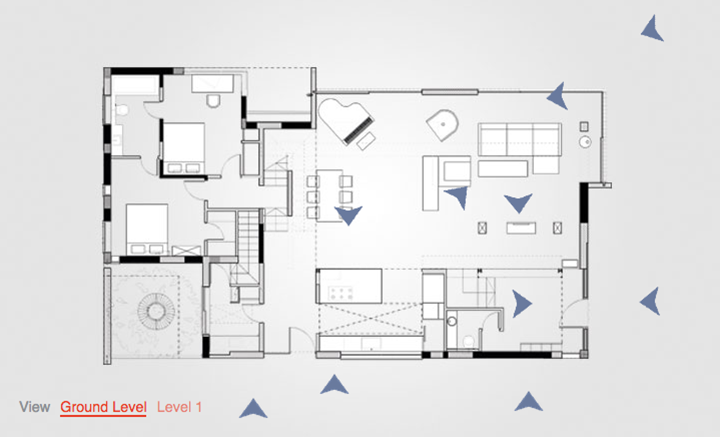 Take an interactive tour of CY House
Combining her experience in Japanese design, her love for modern architecture and De Stijl influences, Shinar created a home that perfectly reflects her experiences, insights and aesthetic.
'The CY House is my most visceral architectural project to date,' says Shinar. 'The area is rich with biblical horticulture from luscious olive trees, spiny cypress leaves to orange groves. The land, in the Gezer area, has heavy historical significance in itself both from ancient and modern times – the biblical landscape of Samson and Delilah and in the 1980s was the plot owned by Russian-Israeli activist Ida Nudel on which the revolutionist planted every single flora mentioned in the Bible.'
The structure, sat on a 350 sq m plot, has an aluminium-clad roof and wrap around windows. 'The high-ceilings, glass walls and natural lighting harmoniously blend with the natural landscape and flora. Natural materials such as wood, concrete, iron, aluminium, come together in unexpected ways,' explains Shinar.
The inner height of the clean, white interior space has been doubled, and boasts an exposed iron staircase and a floor-to-ceiling library – accessible from either of the two floors – in addition to exposed piping and a bridge that runs the full-length of the upper story.
In the main living area of the house, facing the lush backyard, the ceiling reaches a majestic five metres in height, which rises up to a striking 6 metres towards the front facade.