A new volume: MiN New York create a scent for every sense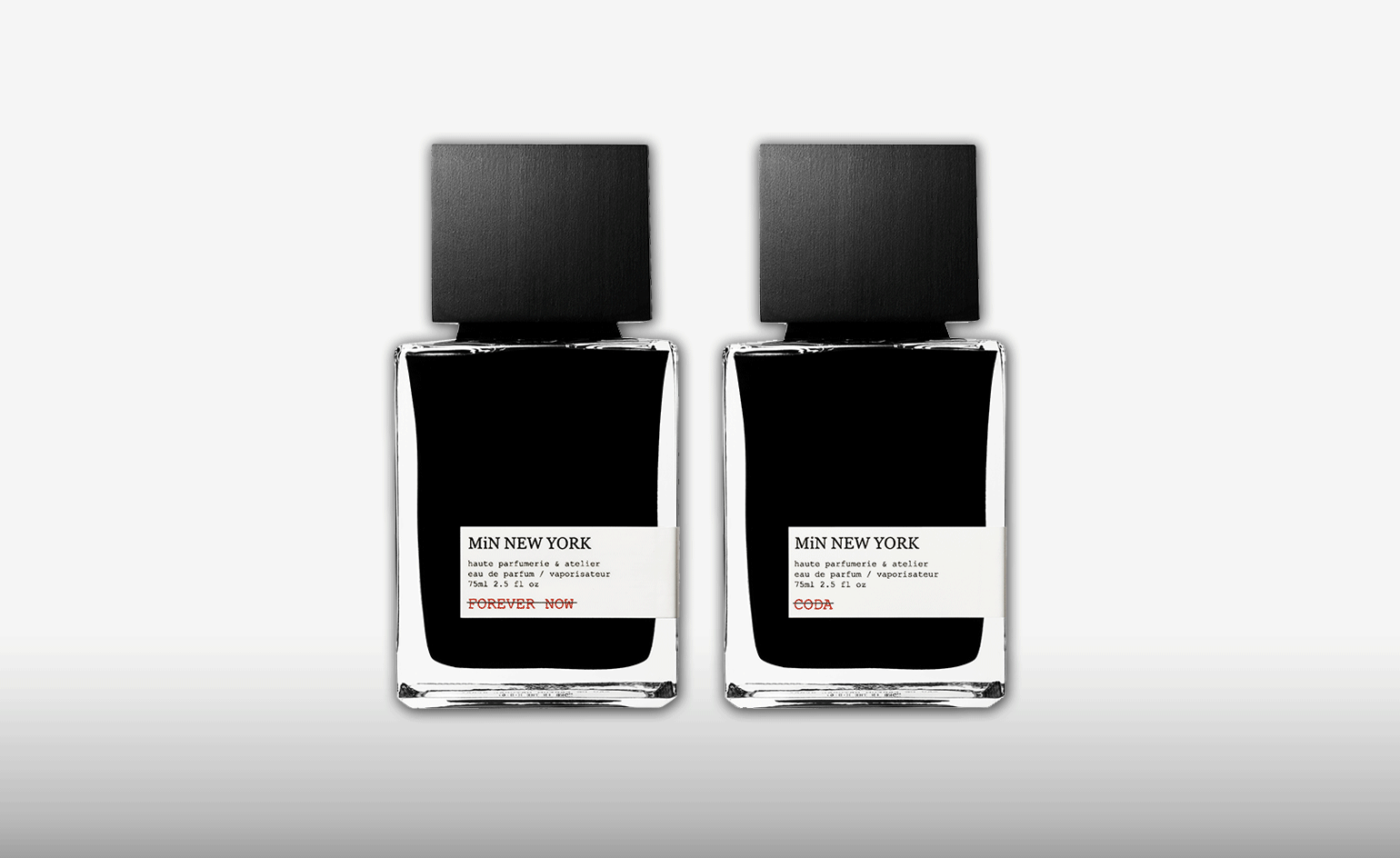 (Image credit: TBC )
Fragrances, as we all know, are olfactory creations. A new range by the cult-favourite brand, MiN New York, is however inspired by the five senses - sight, touch, taste, smell and in place of hearing, kinesthesis. It's a mildly perplexing concept, but nonetheless well justified by design duo Chad Murawczyk and Mindy Yang, who believe that human experiences rarely relies on a single sense. With their five new scents, each corresponding to a means of perception, they wanted 'to attune others to think differently about the role of fragrance in their world.'

The range – or volume, as Murawcyzk and Yang prefer to call it – opens with 'Ad Lumen', with effervescent bergamot that evokes the experience of being bathed in light. The subsequent 'Plush' blends floral and wooden notes in a nod to the caress of a jumper in spring. The luxurious 'Chef's Table', which contains ingredients so precious that each bottle is allegedly sold at a loss, conjures a cornucopia of fresh fruits and herbs, ready to be devoured. Frankincense – a substance appreciated by many cultures across time – dominates the smell-inspired scent, 'Forever Now'. Closing the volume is the appropriately-named 'Coda', which swings from a luminous opening to rich base notes of leather and fur.

While the fragrances are individually compelling, Murawcyzk and Yang suggest that they can also be layered – and even worn all at the same time, just as the best moments are experienced with all our senses.

As with the first volume, each of the fragrances comes in a smart black flacon, with a magnetic wooden cap that produces a delightful click on every use. A luxurious padded box, which opens into a triptych, complements their claim to being 'expressions of wearable art'.
INFORMATION
For more information, visit the website (opens in new tab)
TF has been editor of Wallpaper* since December 2020. He is responsible for our monthly print magazine, planning, commissioning, editing and writing long-lead content across all our content pillars. He also plays a leading role in multi-channel editorial franchises, such as our annual Design Awards, Guest Editor takeovers and Next Generation series. He aims to create world-class, visually-driven content while championing diversity, international representation and social impact. TF joined Wallpaper* as an intern in January 2013, and served as its commissioning editor from 2017-20, winning a 30 under 30 New Talent Award from the Professional Publishers' Association. Born and raised in Hong Kong, he holds an undergraduate degree in history from Princeton University.