Huawei partners with Porsche Design and Leica on new smartphone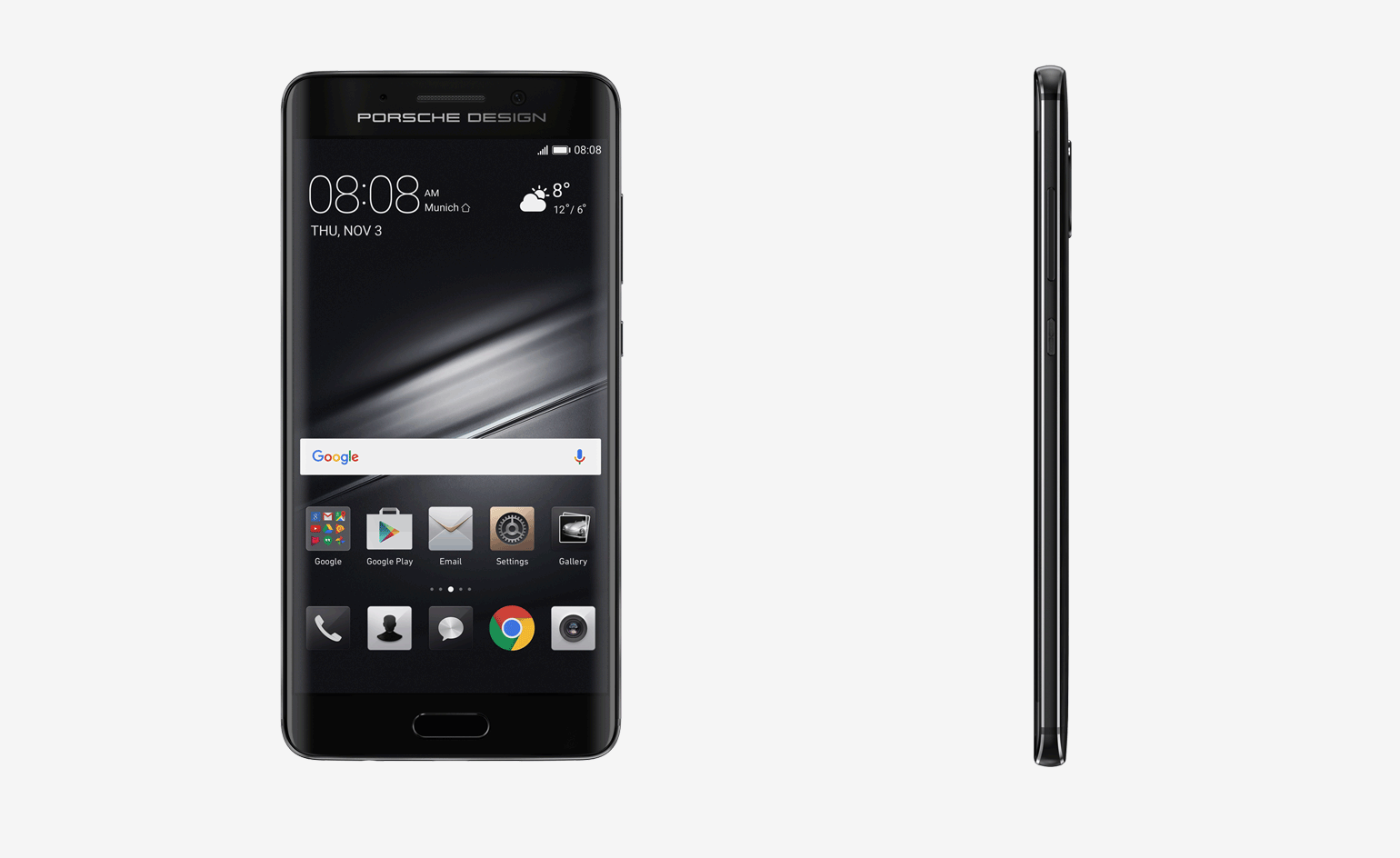 (Image credit: press)
Wallpaper* Newsletter
Receive our daily digest of inspiration, escapism and design stories from around the world direct to your inbox
Thank you for signing up to Wallpaper. You will receive a verification email shortly.
There was a problem. Please refresh the page and try again.
'In this industry you can never play solo,' says Huawei's chief marketing officer Glory Zhang at the launch of the brand's latest smartphone. 'It's about working with others to discover how good you can be; that's the beauty of the hybrid.'

Indeed, collaboration, or 'collective wisdom' as the Chinese brand coins it, is at the very heart of its new luxury offering – a phone that combines technology by Huawei, a sleek handset by Austria-based Porsche Design and a powerful dual camera by German optical expert Leica.

Launched alongside the new Mate 9, the Mate 9 Porsche Design is a limited edition handset of which only 20,000 have been made. Three and a half years in the making and priced at €1,400, it's a premium design that Huawei says, unlike its competitors' efforts, doesn't fall short on performance. Powered by a super fast Kirin 960 processor, the Mate 9 Porsche Design boasts 6GB of RAM and 256GB of internal storage, while promising to run at top speed for up to 18 months unlike other models, which start to lag after six.
In terms of its appearance, all the hallmarks of Porsche's design DNA are present; a look that it describes as an 'equilibrium of aesthetics and function'. Graphite black and completely symmetrical, the phone's sleek aluminium body is set with a curved 5.5-inch QHD AMOLED panel that all together has less than 3mm 'visual thinness' and weighs just 169 grams in weight.

'As a designer, it's challenging to design a smartphone nowadays because there is so little surface to work with,' says Roland Heiler, managing director of the Porsche Design Studio, referencing the phone's impressively large 2K resolution display. 'But still, I think people are very sensitive in the way that they look at a smartphone because they are up close to it. They look at the way things are detailed and the way things are chamfered, polished or not polished. The surface quality has to be perfect because it's so close to you. It's an unforgiving object when it comes to design flaws.'

Although this is not the first smartphone that Porsche Design has worked on (in 2011 it partnered with RIM to create the BlackBerry Porsche Design P'9981), Heiler says it's the the first time that they've worked with a partner using cutting-edge technology. 'We bring our brand values in terms of design but also in terms of quality and craftsmanship to the table,' he says, 'and it's fascinating to see that Huawei is actually innovating at a speed that is mind blowing. This is what we like about the collaboration.'

Aside from its pleasing contours, the Mate 9's key selling point is its second generation dual camera. In a partnership that was announced just nine months ago with the launch of the P9 smartphone, Huawei has teamed once again with 102-year-old brand Leica to design and engineer the Mate 9's camera.
'Every mobile brand was approaching us at one stage to help them with their optical engineering because they don't have expertise in that field,' remembers Leica CEO Oliver Kaltner. 'So we made a very conscious decision to partner with Huawei; they know how to deliver product in the mass market but if you want to have a respected brand all over the world, you need to have a footprint in the premium sector. We said "we can lift you up on the premium side, and you can make our brand broader" – so it's a truly win-win situation.'

Engineered by Leica but made by Huawei, the smartphone cameras are just the start of a much broader technology collaboration between the two brands which has been cemented by the launch of the Max Berek research and development centre at Leica's global HQ in Wetzlar, Germany.

'This is a joint venture that goes beyond smartphones. This could be anything, from VR to 3D – the possibilities are endless,' Kaltner says. 'If you were ask me if Leica might ever produce one of these tiny smartphone nano lenses, but make it in glass, I'd say it would be one of my dreams. If that's even possible I don't know, but so far we have a made lot of impossible things possible.'
INFORMATION
Porsche Design Huawei Mate 9, €1,395, available from late December. For more information, visit the Huawei website and the Porsche Design website
Receive our daily digest of inspiration, escapism and design stories from around the world direct to your inbox