The page-turning publication showcasing Pal Zileri's design language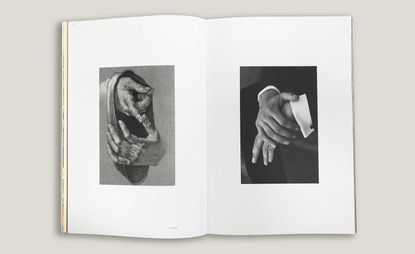 (Image credit: Aylin Bayhan)
When Rocco Iannone was named creative director of Pal Zileri in June 2017, he had majestic ambitions – rooted in heritage, art and poetry – on his mind. 'When I started at the brand I found a company totally focused on one category – the suit,' he says of the 1980-established tailoring specialist. 'My mission is very much about expanding this offering, with links to Italian style, territory and history.'

Iannone's aesthetic mission began in Vicenza – a Northeastern Italian city populated with buildings by 16th-century architect Andrea Palladio – also the birthplace of Pal Zileri. The Veneto region has informed Iannone's desired colour codes for the house, derived from the tones of its architecture and natural surroundings; a spectrum of deep reds, blues and greens.
'I started adding lots of images of the region into computer software,' Iannone says. 'Then I synthesised them to create a colour palette that really reflects it. In particular, there is a green which evokes the colour of the water in Venice in winter time, where water and fog combine into a particular shade.'

These hues are all encapsulated in Pal Zileri's sublime S/S 2019 collection, one which features relaxed trousers, jacquard and striped blazers, backpacks and gauzy knitwear. Ioanne's spring offering also includes a selection of androgynous women's looks, which draw from the loose silhouettes, organic tones and nautical elements in its menswear.

As if the collection wasn't captivating enough, for S/S 2019, Iannone has also created a beautiful hardback tome, one perfect for conveying his newly honed aesthetic to bookworm-inclined customers. Across its grainy, peach and turquoise hued pages, Iannone presents his vision for Pal Zileri in three chapters: 'Identity,' 'Quiet Links' and 'The Collection'.

The connections between past and present, the city and the sartorial, the physical and the ideal are visually displayed, and a range of aesthetic elements are considered, from the black and white Venetian costumes which have inspired the brand's tessellated logo, the portraits which inform the body language in Pal Zileri's collection imagery, to the architectural landscapes which inspire its colour palette and boutique interiors.

'Andrea Palladio was a maniac in terms of balance and harmony,' says Iannone of the architect, who not only informed the landscape of Vicenza, but has also inspired his own design approach. The creative director's volume for Pal Zileri also reflects a considered and all encompassing approach to design. This draws from a spectrum of Italian history to convey a truly contemporary vision to the brand.
INFORMATION
For more information, visit the Pal Zileri website