World View: Letter from California
For our new World View series, we asked Wallpaper's contributing editors, based in cities around the world, to reflect on design in current times. Here, our digital director Tilly Macalister-Smith touches base with Californian creatives Alex Rasmussen, The Haas Brothers, Kelly Wearstler and Johanna Grawunder, to learn about the making of ventilator panels, the new world of online exhibitions, and the virtues of technology-assisted communication.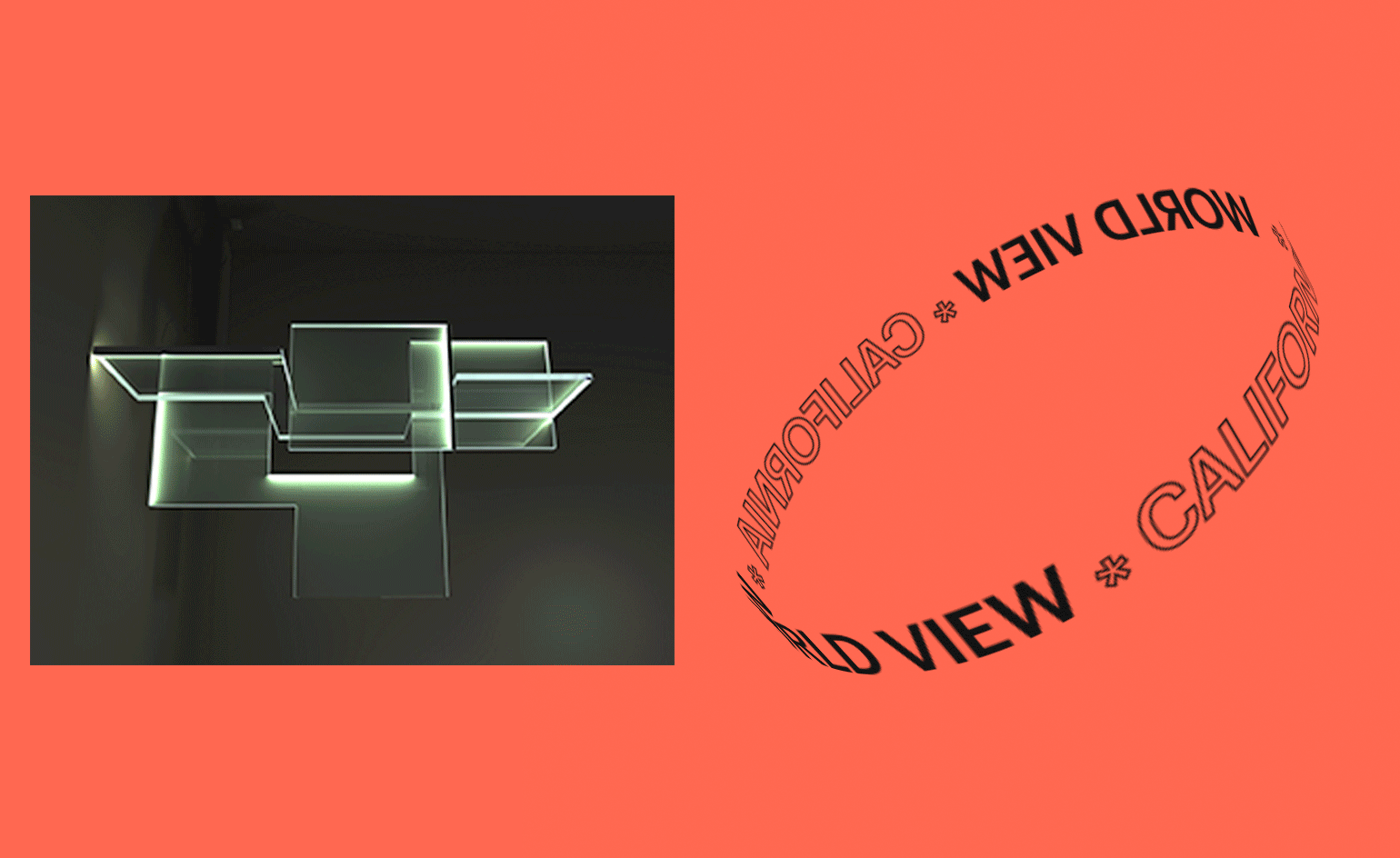 (Image credit: Alex Rasmussen, The Haas Brothers, Kelly Wearstler and Johanna Grawunder)
Up and down the Californian coast, designers of all disciplines are making radical steps to adjust to new ways of working. The typically sun soaked, laid-back mood has shifted gears: from productivity overdrive to remote meetings, creatives are innovating in real time.

It's been a busy week for Alex Rasmussen, president of anodised aluminium specialists Neal Feay. His Santa Barbara-based business has pivoted from producing one-off art pieces and collectible furniture to life-saving equipment: they are now currently working around the clock producing aluminium front panels for Vyaire ventilators. (The 50,000 sq ft factory is well ventilated and sprawling, allowing for staff to work at a safe distance from each other.) 'Two weeks ago Monday we got a call. My dad answered and told me, "The Vyaire people need every piece they have on order as fast as they can get it."' Within days, Neal Feay revved up from producing 100 ventilator panels a month to 200 a week. Rasmussen crunched the usual six- to eight-week lead time for big new orders into 72 hours – 'There were people jogging from machine to machine to get this done,' he says. He even drove a set in the back of his car to the buying agent in Palm Springs.
Aluminum panels being crafted for Vyaire ventilators by Neal Feay in Santa Barbara
Rasmussen seems to relish the challenge that giant economic shifts can present: the 2008 financial crisis forced Neal Feay to strategically diversify from high-end audio equipment. Now speaker front panels account for less than 10 per cent of the business. 'I'm interested in furniture and sculptures, and I will remain committed to engaging with the healthcare industry,' he says.

Usually, Simon and Nikolai Haas can be found at their studio in Los Angeles' West Adams district, but now both are working from their homes; Simon in Hollywood near Runyon Canyon and Nikolai in Highland Park. Digital prototyping has quickly become their norm. 'Niki draws on his iPad or in Illustrator, and sends me ideas which I then sculpt and render in a 3D program called Blender,' says Simon. 'I've been making animated renderings for the first time as a way to experience sculptures over social media. It's been a surprisingly beautiful process, because each piece has a dreamy quality to it, and when made will be a memorial of this time.' The Haas Brothers currently have an online exhibition at Marianne Boesky Gallery, which runs until 19 April. 'We get to have a show with her even though none of us can be in the gallery! It's a brave new world and I'm actually inspired to see how the art world is responding,' he continues.
Home isolation has given Simon Haas spare time to work on a personal coding project for beadwork
He has also found time to work on a coding project: 'I've had a chance to expand on a written system for beadwork that I don't usually have time to work on. I have a goal of sending it to one of my heroes, Douglas Hofstadter, by the time this is all done.'

Remarkably, a version of business as usual continues for interior designer Kelly Wearstler. Her website is actively selling and shipping product, and virtual appointments are available for her gallery on Melrose Avenue. While her team works from home, she is still managing the short trip to her studio in West Hollywood each day, solo. 'Being at the studio helps me provide creative leadership to the team for our video conferencing. I am able to pull out materials, finishes, textiles, take photos and present "IRL" from the studio and solve problems that arise from being distanced from each other in a creative way.' Wearstler is busy with both residential and commercial projects, and remains confident with the quality of her output because of 'the great amount of trust between our studio and our collaborators'. In-person meetings have been replaced with virtual ones. 'We are FaceTiming with the artists, the teams in studios, and also with some construction sites. Where there is a will there is a way!'
Kelly Wearstler repurposes her dining room table as her temporary office at home in Beverly Hills
Further north, Johanna Grawunder – the architect and designer specialising in lighting – has been working in an agile way for 15 years, having one studio in Milan and another in San Francisco's SoMa district, with further team members in LA, Paris, and the Italian cities of Mantova, Veneto and Brianza. 'I am very used to working across time zones and with email, WhatsApp, Dropbox and so on. The difference now is more a matter of mood than organisation. Sometimes, I might just need to wander out onto a hiking trail near my house. Often, when I get back, Italy or Paris is chirping in, and I can see more clearly.'
Rendering of a work-in-progress light for Carpenters Workshop Gallery by Johanna Grawunder
While her studio in Milan has paused its production, Grawunder continues to work closely with her Italian team from San Francisco, and she is busy with upcoming projects for Carpenters Workshop Gallery. Prototypes are being made virtually with 3D and animation programmes, so that 'when production in Italy starts back up, we will be ready to go.'

Grawunder is optimistic for the future. 'I look at this period as an opportunity to rethink a lot of things we take for granted. My hope is that something positive could also come out of all this. So, because I am very, very fortunate right now to be healthy, in a nice place, with fresh air, I am trying to understand what could be done, within our possibilities as designers, to make things better now and after.'
Read more from Wallpaper* World View
Letter from Singapore
Letter from Melbourne
Letter from New York City
Letter from Paris
Letter from Milan
INFORMATION
@nealfeay, nealfeay.com (opens in new tab)
@thehaasbrothers, thehaasbrothers.com (opens in new tab)
@kellywearstler, kellywearstler.com (opens in new tab)
@johannagrawunder, grawunder.com (opens in new tab)
Tilly is a British writer, editor and digital consultant based in New York, covering luxury fashion, jewellery, design, culture, art, travel, wellness and more. An alumna of Central Saint Martins, she is Contributing Editor for Wallpaper* and has interviewed a cross section of design legends including Sir David Adjaye, Samuel Ross, Pamela Shamshiri and Piet Oudolf for the magazine.