A new book investigates the characters behind design
Milan-based design curator and journalist Maria Cristina Didero shines a light on people behind the design, with a new limited edition book designed by Prague-based creative collective OKOLO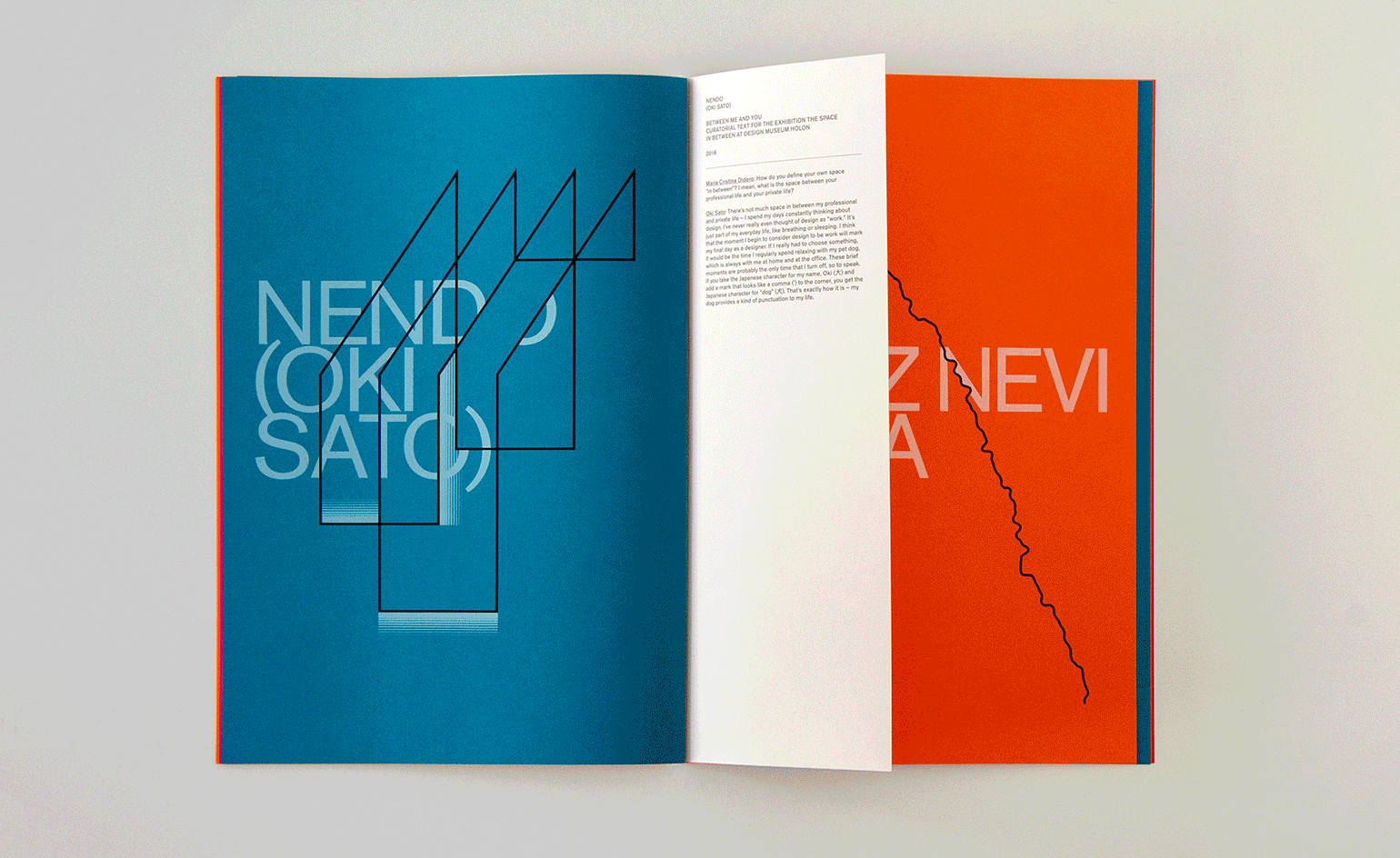 (Image credit: press)
'My mantra is that design is about people, not about chairs,' says Milan-based design curator and journalist Maria Cristina Didero. A fitting credo, considering Didero's new book, People of Maria Cristina Didero, shifts objects to the edge of the spotlight and instead focuses its gaze on the characters behind them — and the interviewer herself.

Conceived by the Prague-based creative collective OKOLO — made up of curator Adam Štěch and graphic designers Matěj Činčera and Jan Kloss — the book compiles interviews and exhibition texts written by Didero over an eventful 15 years as an independent curator and design journalist. Each section is dedicated to a different designer, artist or curator and features the likes of Oki Sato, Maurizio Cattelan, Philippe Malouin and Studio 65. Though the book was launched last month in Milan at graphic design festival Mostro, the project originated as a pop-up exhibition during Prague Design Week last year.
In researching the project, Didero and Štěch dug deep into her archive and extracted the snippets of conversation that best defined her oeuvre. OKOLO's design wizards then interpreted each text into a playful line drawing, creating a unique visual response to the designer's work and Didero's words. 'This was really something that enriched me so much,' she says of the opportunity to reflect on a life of writing about design and the relationships that have sprung from or been cemented by those chats, 'my approach has always been about the intersection and the reciprocity of design, people and communication.'

But how does she feel about finally being the subject of her own show? 'I had never been on the other side of the fence before,' Didero admits of the experience, which turned the tables on the prolific curator, who, alongside holding the position of co-editor of Italy's Icon Design magazine, has been at the helm of projects like SuperDesign, a book, exhibition and film on the Italian radical design movement, Vegan Design by Erez Nevi Pana presented in Milan in 2018 and Snarkitecture's blockbuster Fun House retrospective at the National Building Museum that same year. 'So I thought, now I can be demanding, just like my designers!' she laughs at the idea of taking on the persona of a design diva, 'but in the end, I wasn't — I was very well behaved.'
Laura May Todd is a Canadian-born, Milan-based journalist covering design, architecture and style. In addition to the Italian dispatches she writes for Wallpaper*, she regularly contributes to a range of international publications, including T: The New York Times Style Magazine, Architectural Digest, Elle Decor, Azure and Sight Unseen. Prior to her work as a journalist, she was assistant editor at London-based publishing house Phaidon Press.