The James Turrell Museum, Colomé, Argentina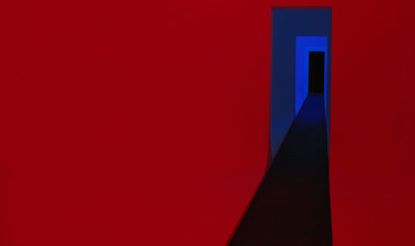 (Image credit: press)
Art collectors come two-a-penny these days - from art history graduates to law school dropouts, anyone with an eye for aesthetics and a Saatchi shrine can set themselves on the route to art world dominance.
When it comes to the real thing however, few are able to compete with Swiss magnate Donald Hess and his appetite for all things fine – with an extensive art collection, a wine production empire and an intimidating property portfolio – this is one beneficiary you'd be happy to receive, whatever the cause.
Producing internationally celebrated work for over fifty years, site-specific American artist James Turrell is the latest beneficiary of Hess's well-informed taste.
Take a look at Turrell's technicolour approach at the Colomé based gallery (opens in new tab)
Positioned within the Hess family vineyard in Colomé, the James Turrell Gallery opened this week, and the project is dedicated entirely to Turrell's vast light installations.
Blessed with views over the Andean foothills, the gallery is a matchless spot for Turrells slow-burning artistic vision. Spread over 20,000 square feet, the space includes nine installations from the breadth of Turrell's career.
Swathes of light in vivid primary hues sweep leisurely across the gallery, altering both spatial perceptions and artistic preconceptions in their wake.
Fitting aptly with Hess's all-encompassing cultural approach, visitors are also able to stay on site in Colomé, as a selection of suites and a wellness centre are available for use throughout the year.
ADDRESS
Bodega & Estancia Colomé
Ruta 53 Km. 20
4419 Molinos
Prov. Salta
Argentina
VIEW GOOGLE MAPS (opens in new tab)