Frieze London 2021: the fair returns with high art, high tech and high spirits
Explore highlights from Frieze London 2021 (until 17 Oct 2021), as the fair makes a mighty, tech-infused return to Regent's Park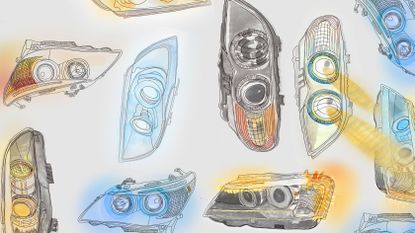 (Image credit: Courtesy of the artist)
Back in the dismal depths of 2020, it felt as though art fairs were on the brink of pandemic-induced extinction. The art world, like the rest of the world, turned into a virtual affair; viewing rooms were the status quo, and Zoom screens contained galleries, studios and our sole link to the creative community.

Could the art world glitterati ever congregate en masse in an indoor tent again? Yes, as Frieze London 2021 is proving. The fair has made a mighty return to the UK capital, armed with a renewed sense of optimism, community spirit, and focus on the most pressing issues of the era.
As per (new) normal, remnants of masked greetings, time-slotted bookings and elbow bumps remain, but parties are back on the schedule, galleries have decked their booths with world-leading art, and visitors arrive dressed in their head-turning Frieze best. Beyond sartorial requirements is this year's must-have accessory: a grey fabric wristband offered in exchange for proof of Covid-19 vaccination or a negative test result.

Now Frieze has, at last, emerged from hibernation, it feels as though spring has sprung on the art world, albeit a few months behind schedule.
High tech meets high art
Perhaps it's a post-pandemic craving for something to saturate the senses when reality becomes too much, but 'immersive art' seems to be dominating this year's Frieze Week, from LUX at 180 The Strand, to AA Murakami at Superblue's new space, and Anicka Yi's scent and science-infused Hyundai Commission at Tate Modern.

Inside the fair, La Prairie's debut offering at Frieze London is another multisensory feat. Sense of Blue plunges viewers into the depths of blue-hued nighttime. The piece is by French digital artist Maotik, who harnesses computer-generated algorithms to form reality-shifting environments.
The LG Space at Frieze London 2021 is breathing new digital life into Damien Hirst's greatest hits. The artist's major historical works have been placed alongside self-lit digital 'remasters' and NFTs, presented on the brand's most advanced OLED TV products, including the rollable OLED TV R.

Elsewhere, the fourth edition of the BMW Open Work spotlights New York-based Madeline Hollander. The artist says of her commission: 'Sunrise/Sunset presents an immersive networked spectacle choreographed by sunsets and sunrises across the globe in real-time. The piece, composed of hundreds of recycled BMW headlights, transforms an automatic adaptive system already embedded within vehicles – where headlights turn on/off and adjust in response to light sensors – into a live twinkling global map.'
'Undoing the world as we know it'
Race, identity and the legacies of colonialism: these are subjects the world must no longer ignore, and also form the focus of the curated section at Frieze London 2021. Exploring ideas of apocalypse and regeneration, undoing and reconstruction, 'Unworlding', overseen by Cédric Fauq (chief curator at CAPC Musée d'Art Contemporain de Bordeaux) features a selection of international artists whose practices are centred around the idea of the 'undoing of the world as we know it', including Ndayé Kouagou, Esteban Jefferson, Nora Turato, and Natacha Donzé.
RELATED STORY
Elsewhere at the fair, non-profit membership organisation the Gallery Climate Coalition is demonstrating how the commercial art world contributes to the climate crisis, but could also provide a platform for meaningful change. Sharing its tools, resources and best practice guidelines, it aims to help cut the art sector's CO2e (carbon dioxide equivalent) emissions by at least 50 per cent by 2030 (in line with the Paris Agreement).
'Artists for ClientEarth' is a landmark new collaborative initiative – organised by the GCC, Christie's, and environmental charity ClientEarth – designed to arm the art world in the fight against climate change. Works by the likes of Cecily Brown, Antony Gormley and Rashid Johnson will be auctioned in Christie's over the next year to raise funds to support ClientEarth, donated by the artists and their galleries – Hauser & Wirth, Thomas Dane Gallery, and White Cube.
The Cork Street congregation
Despite the in-fair excitement, this year's Frieze continues to think outside the tent. In 2020, devoted art lovers flocked to Cork Street in Mayfair – London's art hub while the fair lay dormant – where blue-chip galleries opened new, temporary exhibition spaces.

This year, Lisson Gallery reopened its space with Marina Abramović's ethereal series of alabaster sculptures for her two-part show 'Seven Deaths', which reflects on the talents and tragic life of singer Maria Callas.

At No.9 Cork Street, Frieze opens its first permanent space with work by Christopher Myers (presented by James Cohan), Danielle Dean, Nikita Gale, P Staff, and EJ Hill (Commonwealth and Council), and mother-daughter artists Elisabeth Wild and Vivian Suter (Proyectos Ultravioleta).
Frieze Sculpture
Alongside Frieze London and Frieze Masters, Regent's Park is also playing host to Frieze Sculpture. This year's al fresco offerings explore themes including architecture, displacement, geopolitical power structures, environmental concerns and endangered futures.
Participants are international and intergenerational, including Rasheed Araeen, Daniel Arsham, Anthony Caro, Gisela Colón, José Pedro Croft, Carlos Cruz-Diez, Stoyan Dechev, Ibrahim El-Salahi, Divya Mehra, Annie Morris, Isamu Noguchi, Jorge Otero-Pailos, Solange Pessoa, Vanessa da Silva, Tatiana Wolska, Rose Wylie and Yunizar.

'Each Frieze Sculpture installation brings such a different picture of sculptural practice and it's heartening that this year is especially global, including artists who herald from South America, South and North Africa, Indonesia, Pakistan, the USA and Canada, and from across Europe, says Clare Lilley, director of programme at Yorkshire Sculpture Park, who is curating Frieze Sculpture for the ninth year. 'Although the artists span three generations, I see exciting sculptural conversations across time and geography, and while many sculptures here relate to social and environmental concerns, there is much-heightened colour and dextrous handling of material, resulting in an overall sense that is celebratory.'
INFORMATION
Frieze London 2021, 13 Oct 2021 – 17 Oct 2021, The Regent's Park, London. frieze.com
Harriet Lloyd-Smith is the Arts Editor of Wallpaper*, responsible for the art pages across digital and print, including profiles, exhibition reviews, and contemporary art collaborations. She started at Wallpaper* in 2017 and has written for leading contemporary art publications, auction houses and arts charities, and lectured on review writing and art journalism. When she's not writing about art, she's making her own.