'Cripping Architecture': Shaina Yang reimagines the world for a different body type
Our Next Generation 2022 showcase shines a light on 22 outstanding graduates from around the globe, in seven creative fields. Here, we profile architecture graduate Shaina Yang from the Harvard Graduate School of Design, USA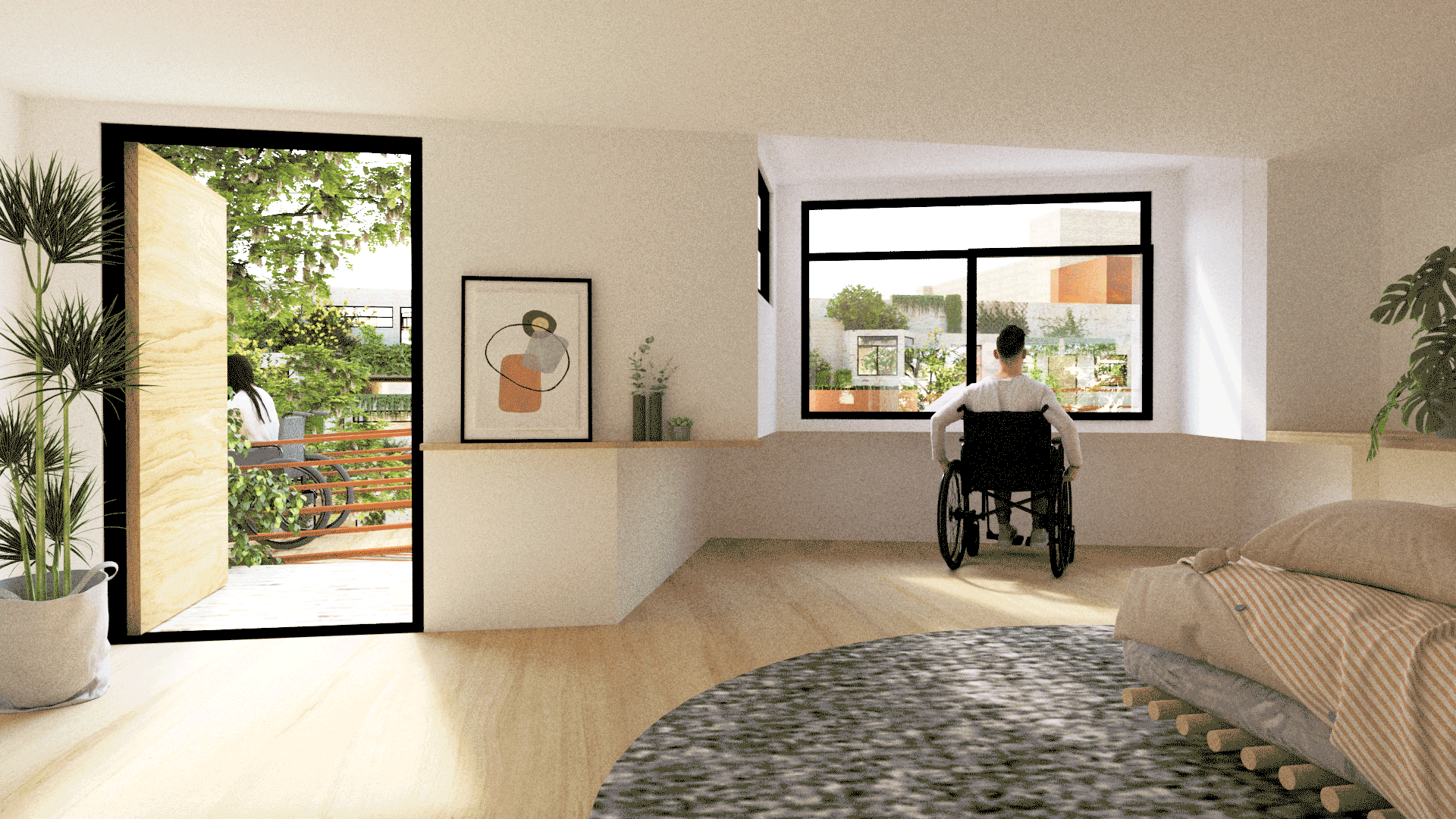 (Image credit: press)
'Cripping Architecture', the powerful thesis of Shaina Yang, reimagines our world for a 'different assumed "neutral" body type'. Yang received her master of architecture from the Harvard Graduate School of Design in 2021, where her thesis project was jointly awarded the James Templeton Kelley Prize for best final design project and the Clifford Wong Prize for best housing design project.
'Cripping Architecture' subverts the world's current, predominantly exclusionary spatial designs, and asks: 'What does architecture designed for a completely different archetype of body look like?' Yang explains: 'As a verb, reclaimed from the slur, "crip" has been in use by the disabled community since the 1960s to describe the act of applying a disability lens to able-privileged spaces, conversations, and practices.
'The discomfort the term can spark in able-bodied people is exactly the kind of space I wanted to put them in, as they were assessing the project: acknowledging the radicalism behind designing explicitly for a community that has long been excluded from the entire practice of architecture,' she says.
'I dreamed of what the world might look like if it was designed to different assumptions,' she says.
Drawing from her own experience as an able-passing person and rejecting the imposed universalisms of what bodies should be, she carves out an architectural language centred on the ramp, 'the crux of wheelchair accessibility' as 'a tool: for empathy, for liberation, for dialogue, for wonder. By rejecting "access" altogether, it creates a cripped architecture for us, by us.'
Yang's route to architecture is a less conventional one. 'I applied to the MArch programme whilst working full-time in London as a trends analyst and insights consultant,' she says.
It was during that time that she became interested in architecture's relationship to various networks of power, particularly in housing. 'It's inseparable from other core issues of class, racial inequality and environmental crisis,' she says.
For Yang, architecture 'means being extremely judicious and equitable with one of our most precious finite resources today: space'. She wishes to work 'carefully and collaboratively' with a range of organisations, from Nasa to her peers from both the architecture and development fields, but also communities that exist outside of these establishments, such as mutual aid networks and marginalised communities.
Today, Yang works as an architect at Adam Sokol Architecture Practice and lives with her husband in Los Angeles. She has also co-founded a design research collective and mini-studio called yangboydvu. Dream collaborator: Nasa
INFORMATION
Our Next Generation showcase of outstanding new talents appears in the January 2022 issue of Wallpaper* (W*273). Subscribe today!