Ermenegildo Zegna asks: what makes a man?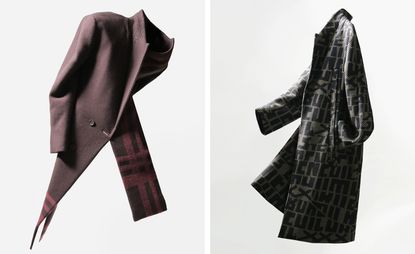 (Image credit: Aylin Bayhan)
We live in liquid times. The choppy politics of both identity and place have washed hoary notions about what is certain. With deep fakes and shallow truths, now is the time for honesty and integrity. Fashion is taking note. 'To me, this time is about being conscious. Being real. Don't be afraid to say who you are – whoever you are,' Ermenegildo Zegna's artistic director Alessandro Sartori says. Zegna's latest campaign is concerned not only with the cut of a cashmere blouson or the smarts of sustainable suiting but hopes to harness fashion's ability to foster conversation. The question? What makes a man today.

Since Sartori graduated from Istituto Marangoni Milano in 1989, much has changed. The pace of fashion for one, the unexpected emergence of a constant feedback loop care of social media and, more exhilaratingly, the shift in attitude to use clothes to enhance a personality rather than use them as uniform. 'I have noticed more of a sense of wanting to dress yourself in a way that shows who you are and it wasn't always like that.' Sartori's A/W 2019 collection was inspired by life in perpetual motion; the show was staged inside Milan's vast central station to illustrate the many paths crossed throughout a single day. The company is placing its product at the centre of a wider, more critical dialogue. 'Borders keep being narrowed throughout the world. We felt the urge to advocate the power of openness and multiplicity,' Sartori says.
The latest campaign, starring two-time Oscar winner Mahershala Ali, channels a new sincerity and sensuosity. It proffers a roll-call of men with something to say. 'After a long time of presenting men without fear, I became more interested in a man who can talk about his emotions, his personality. How do we love, how fragile are we? It's about sensitivity and sensibility. All of this is super important because we don't dress machines,' Sartori says. 'We dress human beings.'

Sartori shifted his attitude after noting the vivid and unfeigned talk in the design studio. Millennials flood their dialogue with candidness and frequent self-reflection and this has impacted much of the fresh approach. 'The studio is 50 per cent men and 50 per cent women and about a year ago we started to have more open discussions and I cannot tell you how many ideas – how many creative ideas – I got from it!' he says. 'When we show what we are going to do for the coming season, it's not just a presentation now, it's a conversation.' In this mood, the campaign proposes masculinity as a state of mind, not a set of given rules. It places man in the outdoors, face down in the minutiae of the natural, awesome world.

The environment is at the heart of Zegna. It is the only luxury brand to be vertically integrated and own the entire supply chain. In 1993 the group founded Oasi Zegna as a project to promote the work of its founder to transform mountain territory near the company's wool mill in Trivero into a nature reserve by planting half a million trees in the late 1930s. In 2014, Zegna purchased the family run Achill Farm in Armidale, northern New South Wales, so they could support the struggling Australian farming industry. 'Our sheep at Achill Farm are fed with organic food and then by the time their merino wool comes into the store as fully finished garments, there have been so many steps involved. Today we have bigger possibilities and we can use this full supply chain differently to really try and have zero waste. We are lucky to have it.'

For the coming season and beyond, the attitude is one of regeneration: re-use and resurrect. The call to action is #UseTheExisting. Suits are made entirely from wool remnants. Eco down jackets, quilted coats and long parkas are in recycled polyester. A knitted sweater is in salvaged cashmere. This approach is rooted in an openness to do traditional things differently. 'It's a mind-set that you have to change first. Then you have constraints, but little by little you can find solutions and new processes. Is it possible to have 100 per cent sustainable today? No, but we are working hard to explore how we can achieve this. If we can recycle and repurpose something three or five times that's great. But what happens when there is still that 5 per cent left?' Sartori asks. It's curiosity that makes the man.
INFORMATION
London based writer Dal Chodha is editor-in-chief of Archivist Addendum — a publishing project that explores the gap between fashion editorial and academe. He writes for various international titles and journals on fashion, art and culture and is a contributing editor at Wallpaper*. Chodha has been working in academic institutions for more than a decade and is Stage 1 Leader of the BA Fashion Communication and Promotion course at Central Saint Martins. In 2020 he published his first book SHOW NOTES, an original hybrid of journalism, poetry and provocation.