Google's doodle tribute to graphic designer Saul Bass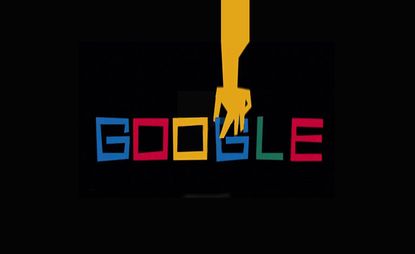 (Image credit: press)
Saul Bass, our patron saint of graphic design, would have turned a grand 93 years old today. To mark his birthday, Google (opens in new tab) has paid a virtual tribute to the enduring legacy of the American graphic designer and filmmaker with an animated Doodle (opens in new tab) created in his distinctive style.

The Internet powerhouse has taken a Bass motto to task - 'Symbolise and summarise' - with a short animated sequence that reimagines Google's logo in the designers' unmistakable brand of title credits, set to an upbeat jazz tune composed by David Brubeck (opens in new tab).

During his 40-year career, Bass - who died in 1996 - collaborated with many of the industry's most influential filmmakers: Stanley Kubrick (opens in new tab), Martin Scorcese, and Otto Preminger, (opens in new tab) to name a few. He single-handedly revitalised title sequences in his work for Alfred Hitchcock's films, devising a revolutionary type of kinetic typography that characterised the openings of classics such as 'North by Northwest', 'Vertigo' and 'Psycho'.
Today, Hollywood might be awash with posters emblazoned with garish clichés but Bass' designs still shine brightly as beacons of visual culture. His work resonates far and wide with graphic designers, filmmakers, advertisers... and now, apparently, Google doodlers (opens in new tab).