Mark Dalton on helping people navigate a pandemic through design
Design Emergency began as an Instagram Live series during the Covid-19 pandemic and is now becoming a wake-up call to the world, and compelling evidence of the power of design to effect radical and far-reaching change. Co-founders Paola Antonelli and Alice Rawsthorn took over the October 2020 issue of Wallpaper* – available to download free here – to present stories of design's new purpose and promise. Here, Alice Rawsthorn talks to creative director Mark Dalton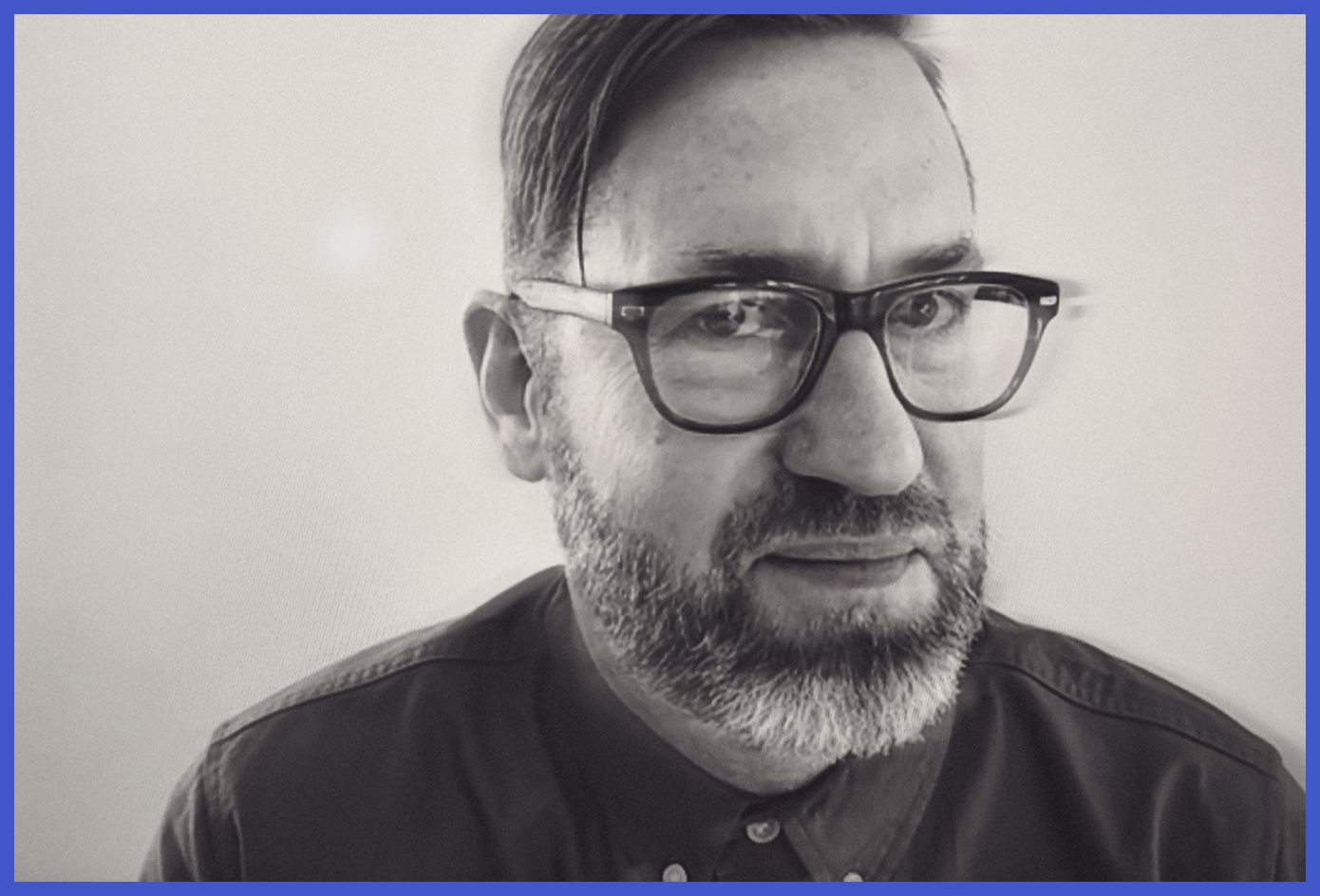 (Image credit: Brigitte Lacombe)
Making sure that we are fully informed about a terrifying crisis like the Covid-19 pandemic, and that we know how best to behave in different situations, is a fundamental role of design in emergencies. The best-designed public information programmes need to be as clear, accurate and memorable as possible. Sadly, most countries' Covid-19 information campaigns have been the opposite. But there is one glowing exception, Unite Against Covid-19, which was commissioned by the New Zealand government and designed by Clemenger BBDO Wellington. Alice Rawsthorn spoke to Mark Dalton, creative director of the campaign and Clemenger BDDO, about the development of what she and Paola Antonelli believe is the most intelligently and sensitively designed public information programme in this pandemic.
Alice Rawsthorn: How did the project come about?
Mark Dalton: I think the main reason we were approached is that over the years we've done a few, much smaller emergency responses for the New Zealand government. The response to Covid-19 was coordinated across all of government, and the client team leading it had worked with us on some of those previous projects. They reached out to us because they were given a very short time to respond and were looking for people with relevant experience.
AR: What was your brief and timescale?
MD: The brief was pretty broad. We had to come up with a way of communicating clear and helpful messages to New Zealanders across whatever platforms or media channels we thought would be appropriate. And we had to get it to market within a week.
AR: That's a very short period of time. Was the choice of key themes and tone left to you, or was the government prescriptive?
MD: It was very much a collaboration. We knew that our best result would be to ask people to do something and tell them why. So, we had to work with our clients to work out what we could say that would be effective and useful. There were moments when we had to go away and think about things for a little while, and then go back in to talk about it. I think working so closely with them led us to solutions more quickly.
AR: How many days did you have to complete the concept?
MD: We were briefed on a Thursday morning. I'm pretty sure our managing director Brett Hoskin got phoned the night before, because he grabbed us that morning saying: 'Hey, there's some people coming in to talk to us about a rather interesting issue.' It was still confidential at that point. On the Friday, we had a strategic and creative get-together at 7am and worked until 11am. We presented that strategic outline and plan to our immediate clients and spent the rest of the day finessing it, so it could go further into the government to seek approval. By early Saturday, we were starting to concept the platform and the way we'd bring it to life to show to New Zealand for the first time. We were all in the same space trying to figure out what the platform would be, and what voice the government needed to project to help people and to make them feel calm. As well as doing that, we were starting to sketch out what it could look like in terms of a brand or a design programme. I think by 8pm on the Saturday, we had something we could present to the prime minister's office in terms of a brand identity. From Sunday, we were working out how we could make things to be in market by that Wednesday. I think that's probably about as fast as you could do it.
AR: Could you describe the key formal elements and the design decisions behind them, starting with the typography?
MD: When we looked at what the world was dealing with, uncertainty, sensationalism, confusion and emotive responses were really, really common. We wanted to figure out a voice that would be objective, reasonable and helpful, and how to present it typographically so it would feel approachable and be easy to read and not too shouty with a nice kind of softness. Omnes is a really great typeface. It comes in a massive range of weights, which is useful. We had to work through scenarios in our design process and, worst case, we'd have to talk about people dying, and that's not something you'd do lightly. You wouldn't ever do it in Comic Sans, or in an imposing typeface that's really strong, like a slab serif. That's where we landed with Omnes, because it has a nice human feel, it's really versatile and it made things faster, because we could use the same family of fonts for headlines, body copy, everything.
AR: And the choice of colours – the black, white and yellow?
MD: We were trying to find colours that would be really strong visually across different media channels. What we wanted was to balance the heaviness of a lot of the global work we were seeing by using a lot of white, and white space. Black was a logical colour to use, particularly for type and the Unite Against lock-up, and then we used yellow to highlight Covid-19. We were quite deliberate about not making the word Covid-19 and the wordmark bold and shouty, because everyone was so aware of it, you almost didn't need to say it. The black was also used again in the pictograms. Otherwise it was led with white and yellow, to try and get people to realise that this is serious, but hopefully still approachable, rather than it just being a big scary hazard and safety message. We spent a reasonable amount of time looking at how to treat the yellow: radioactive leak yellow versus hazard yellow, things like that. We landed with a yellow that felt a little warmer and friendlier, without getting into orange, which makes it feel scarier again.
AR: And the pictograms?
MD: We wanted to try to make whatever we were asking people to do seem simple and achievable. We felt that trying to tell a story with a picture could be a good and fast way to help people to recognise what they needed to do, because no one wants to read 15-word headlines on posters when they're walking around town. The pictograms also allowed us to add a human element. We tried really hard to make them look like they'd been drawn by a person, rather than coming from an icon library, so it felt like there were people behind the campaign who were trying to do whatever they could to help. We didn't want it to feel like a robotic government announcement.
AR: One of the things I love about the campaign is the focus on unity, that New Zealanders are all in this together.
MD: That's right. If you're trying to help people, the last thing you want to tell them is: 'No, don't do this'. You need to tell them what to do to achieve a positive outcome. We'd found that in other campaigns we'd done over the years, and it was a strong driver for the pictograms particularly. Whether it's as simple as coughing or sneezing into your elbow, washing your hands, staying home or being kind, those are all things that are achievable and positive. Just telling people 'no' doesn't work when you're trying to get them to unite and do something for the greater good. You don't ever want to say: 'Don't go outside'; you say: 'Stay home and save lives'.
AR: One of New Zealand's great strengths as a country, but a complication in a national public information programme like this, is that it's so culturally diverse. How did you allow for that?
MD: The main thing we did was to always have it in our minds. You should never approach these sorts of issues without being conscious of everyone you're communicating with. What you want to avoid is getting to the end of the process with 50 things all in English, and going, 'Oh, but what about all the other people that live here that don't speak English?' Then you're in a mad panic to try to fix it. You need to do it all in tandem wherever you can. When we were making the wordmark for Unite Against Covid-19, we immediately made one in Māori. The Alert Level chart that our prime minister held up at a press conference was translated into about 22 languages, because we knew it would be the thing that people would gravitate towards as their guide. And if you don't understand it, or if English isn't your first language, there's a real risk of confusion and fear, which we really wanted to avoid.
AR: How did you organise your team? And what additional complications did lockdown impose on that?
MD: When we first got the project to work on, we realised that we had to bring in as many people as we could from the agency, particularly from a creative, design and strategic perspective, because we had a really short time frame. As we moved on, we had essentially two streams of work. There was stuff that we had to do every day and there were bigger moments when we would be shifting from, say, Alert Level 4 to Alert Level 3, so we had to think about broader or bigger pieces of communication, for example, a TV ad to communicate what the change of level would mean. On a day-to-day basis, there were probably eight or ten of us in the office, which was a little odd in itself because everyone else had to stay home. That would be a mix of strategy, creative, design, copywriting and studio to help make the things we were putting out, and our business team working closely with the clients. There were definitely moments when, even on that first Saturday, I was drawing stuff and thinking: 'OK, who do I know that will be at home; and will be happy to help whenever I ask?' One of the lessons you learn as a designer over the years is to be good to the people you work with, so you have a great network. Dean Proudfoot, who helped with the pictograms, is an illustrator in Wellington that I've known a long time. He's very, very good, and whenever something came up, we'd talk and find a way to solve it. Lockdown was an interesting learning curve. We made one piece of AV in multiple locations, with the director in Auckland and the creatives in Wellington, all watching the same camera in what's essentially a very high-tech version of Zoom used by the film industry. Embracing the fact that you can't be there and can't do it the way you used to do it makes things strangely possible.
AR: You worked across a huge range of media. Were there any platforms that you found more, or less, difficult to work with?
MD: For the majority, what we were trying to do worked. It's a simple formula, which helps when you're trying to articulate something complicated to a range of people. That has stood us in good stead and helped us to produce new work quickly. What we've found interesting is that some of the different media channels have their own personalities. With print media, outdoor and even AV, the conversation is one-way. What you're saying is: 'This is the thing I'm asking you to do, and these are the reasons. So please, please take this on board, and go and do it.' And you don't really know whether they have read it or done it. But when you move into social media you actually have to adapt to the personality of Facebook, Instagram, Twitter or whatever. We were always really clear about who we were, but at times, particularly on Facebook and Instagram, we needed to be a little bit more lighthearted or encouraging by saying, 'We're doing well', or, 'Thank you', rather than just going out there with big yellow stripes and a headline saying Alert Level 4. It was a really good lesson for us, because it can be really easy, particularly when you've got limited time, to put the same thing everywhere. And to a degree we did, because we had to let people know that washing their hands or staying home was vital, but we had to be a little bit more friendly to have good conversation. A clinical psychologist, Dr Sarb Johal, who had done a lot of prior work on the H1N1 influenza outbreak in the UK, and then helping communities in New Zealand recover from earthquakes, has been really helpful to us. He says that the most important thing you can do is have empathy. Whatever you do, you must try to be empathetic and helpful in your design work and the language you put into it. All people really want to know is what's the right thing to do, whether they're doing it, and if it is working.
AR: Where does the Unite Against Covid-19 campaign go from here?
MD: It's always hard to put a timeframe on a pandemic. If SARS was around for about two years, probably the thing for Unite is to focus on how we can maintain the health of our population over a longer period of time, and how we can do that as a united group of New Zealanders. No one knows what will happen next. The best thing is to try to be empathetic, to help each other, and to be clear about what we do and don't want to do. For us, Unite Against Covid-19 will be here, doing different things for whatever people need.
INFORMATION
A version of this story appeared in the October 2020 issue of Wallpaper*, guest edited by Design Emergency. A free PDF download of the issue is available here.

clemengerbbdo.co.nz (opens in new tab)
covid19.govt.nz (opens in new tab)