Paola Antonelli and Alice Rawsthorn on design as a powerful tool of change
Design Emergency began as an Instagram Live series during the Covid-19 pandemic and is now becoming a wake-up call to the world, and compelling evidence of the power of design to effect radical and far-reaching change. Co-founders Paola Antonelli and Alice Rawsthorn took over the October 2020 issue of Wallpaper* – available to download free here – to present stories of design's new purpose and promise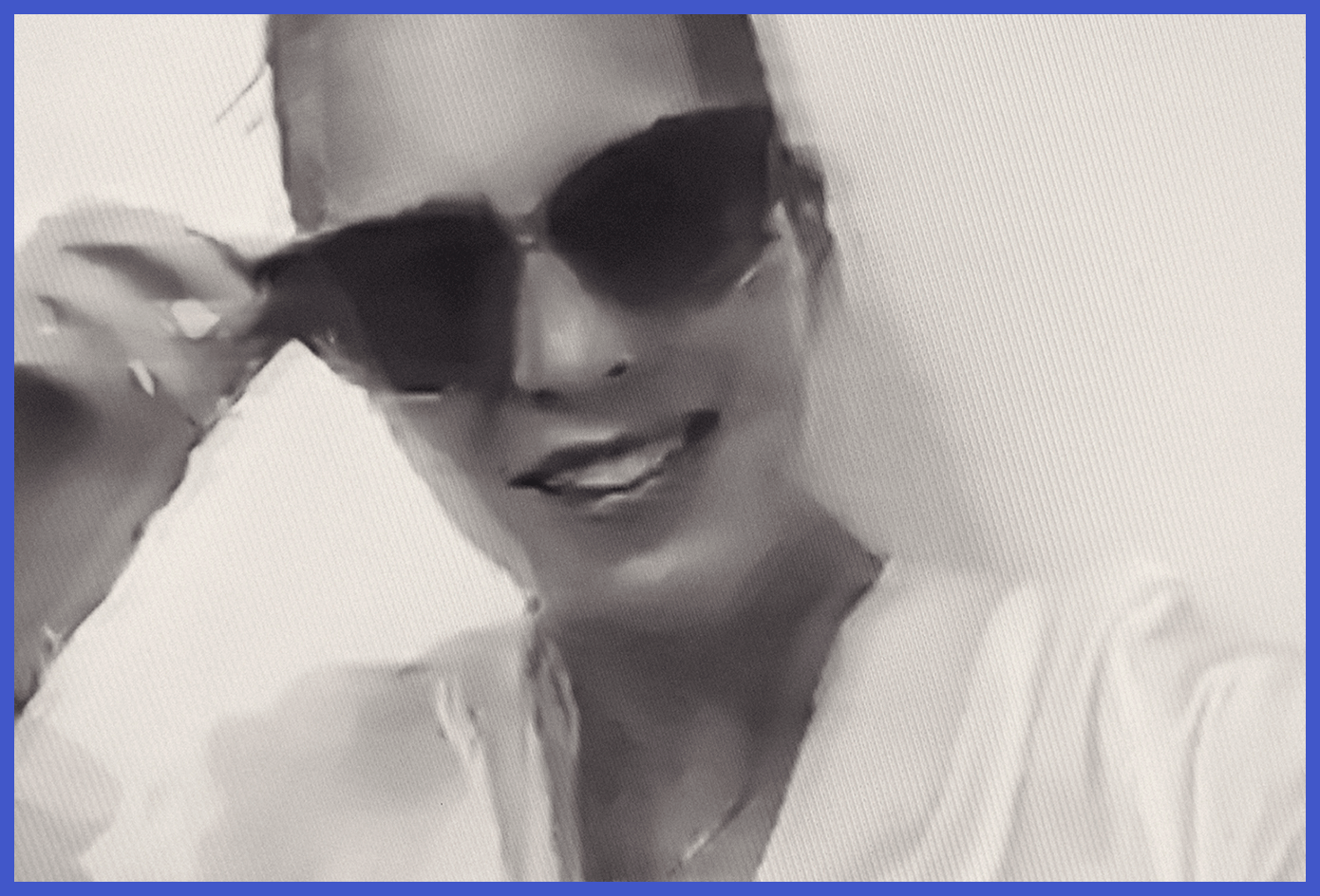 (Image credit: Brigitte Lacombe)
Wallpaper* Newsletter
Receive our daily digest of inspiration, escapism and design stories from around the world direct to your inbox
Thank you for signing up to Wallpaper. You will receive a verification email shortly.
There was a problem. Please refresh the page and try again.
Alissa Eckert, a medical illustrator at the Centers for Disease Control and Prevention (CDC) in Atlanta, helped create the visual shorthand for Covid-19, an instantly recognisable and easily reproduced spiky blob. With a need for clear and direct public information, it has become a critical messaging tool during the pandemic. Creatives Tegen Corona is a collective of Antwerp designers that worked with local manufacturers, fashion workshops and community sewing clubs to create 100,000 pieces of PPE. It posted patterns and specifications on the internet, where they could be downloaded free. Roya Mahboob is an Afghan tech entrepreneur, philanthropist and founder of the non-profit Digital Citizen Fund (DCF), dedicated to increasing the tech savvy and skills of Afghan women and girls. One of DCF's projects saw five teenage girl roboticists in Herāt design and produce emergency ventilators. Marco Ranieri, head of anaesthesiology and intensive care at one of the largest hospitals in Bologna, 'hacked' ventilator design so that one unit could ventilate two people at the same time, a vital innovation in critical over-stretched ICUs.

These are just some of the disparate collection of 'design practitioners' interviewed by the design writer Alice Rawsthorn and Paola Antonelli, senior curator at the department of architecture and design, and director of research and development at MoMA, for Design Emergency, their Covid response and recovery-focused Instagram Live series. It has become a repository for stories of urgent and improvised problem-solving and now an ideas bank, a place to talk about how designers and design's rigorous research and dedication to elegant efficacy will be central to any post-Covid reboot or renewal.

Rawsthorn, author of Design as an Attitude and Hello World: Where Design Meets Life, and former design columnist for the International Herald Tribune and The New York Times, has developed a sizeable Instagram following over the last five years, with a more considered, thematic approach and bigger chunks of expository text than is usual for the platform. As the Covid crisis took hold, she dedicated much of her feed to a series she called Design in a Pandemic.
'Design is such a ubiquitous force, rooted in every aspect of our lives. As soon as the pandemic hit, my instinct was to investigate it through design,' Rawsthorn says. 'And as tragic as the pandemic has been, it also became an extraordinary platform for design, and made clear how resourceful, courageous, gutsy, public-spirited, and empathetic designers could be.' Over regular Zoom catch-ups with Rawsthorn, Antonelli – a member of the crisis management team that helped MoMA navigate its way through the Covid catastrophe in New York – suggested that design's response to the circumstances was worthy of an even deeper dive.

'Design is about life,' says Antonelli, who has explored this entanglement in several exhibitions and projects over the years – the 2015 book and online project Design and Violence and the XXII Triennale di Milano 'Broken Nature' of 2019 (W*239) among them. 'And there's no moment when there's no emergency, violence, or health crisis. Alice and I both have platforms and authority; people listen to us. So, we said, let's do something to highlight the importance, versatility and pragmatic imagination of design.' The Design Emergency double act was born.

It is clear that the series sets out not just to celebrate design but also to redefine it, or at least confirm its new sense of purpose, mission and wider usefulness. In many ways, Design Emergency advances arguments Rawsthorn made in Design as an Attitude, published (what now feels) way, way back in 2018.
The book, spookily prescient and with László Moholy-Nagy and Richard Buckminster Fuller cast as guiding lights, is a kind of rallying cry. 'The idea of design and the profession of the designer has to be transformed from the notion of a specialist function into a generally valid attitude of resourcefulness and inventiveness which allows projects to be seen not in isolation but in relationship with the need of the individual and the community,' wrote Moholy-Nagy in 1945, shortly before he died. 'Ultimately all problems of design merge into one great problem: 'design for life'."

It is an argument that Rawsthorn picks up and runs with in Design as an Attitude, insisting that 'design has always had one elemental role as an agent of change that interprets shifts of any type – social, political, economic, scientific, technological, cultural, ecological – to ensure that they will affect us positively, rather than negatively.' For Rawsthorn, design is a matter of shaping things and outcomes but in larger ways than we might have imagined; it is a way of seeing and engaging with the world, and of tackling problems as wide-ranging as climate change, dysfunctional social care systems, social injustice and, it turns out, global public health emergencies. Design Emergency continues in that spirit and makes clear that this kind of high-ambition, attitudinal design and design culture is not just for trained designers. As Antonelli says, 'many of the people that we celebrated in Design Emergency were not trained as designers. Some were illustrators, one was an anaesthesiologist, others were different types of specialists. But all have embraced the design label we offered them. And this is when you see design becoming an attitude: when you set your mind towards a goal and you use the tools at your disposal, in the most economical, effective, safe and elegant way possible.
'Design in all of its different manifestations is an incredibly vital and important discipline that comes to fruition in many different situations,' she adds. 'But it's especially useful in situations of emergency. We generally think of design as a combination of skills that centre around form-giving. But they are also technical, social, political, scientific, and it's sometimes the ability to speak in so many different languages so as to be able to bring people together.'

The Covid crisis has of course been seen as a wake-up call, an economic and public health catastrophe that asks urgent questions about priorities and practices at every level. National governments have floundered and failed, value systems and political programmes been revealed as venal and cruel, health and social care systems exposed as underfunded and poorly aligned with actual need. There is demand for reset or at least recalibration. And the Covid emergency is now part of a cluster bomb of environmental and social justice emergencies. In spotlighting design success stories during the Covid crisis, Rawsthorn and Antonelli's mission is also to insist that much of what we now know we depend on – systems, institutions, public provisions, policy programmes, the misfiring mechanics of modern societies – are badly designed. The more recent batch of Design Emergency conversations looks at the potential of a post-Covid recovery and reconstitution. And how we might design our way out of these crises. 'We both feel very strongly that this could and should be a landmark event,' says Rawsthorn, 'which means that there will be a fundamental redesign and reconstruction of our lives, post-pandemic. We feel that the extraordinary achievements of design during the pandemic would stand it in very good stead to be taken seriously as a powerful tool to help to address the social, political, economic and ecological problems that face us all.' (Rawsthorn has an uncanny ability to talk in long, perfectly formed sentences.)

Interviewees, 'leaders of the reconstruction' as Rawsthorn calls them, include British social designer Hilary Cottam, Italian designers Formafantasma, and doctors Sara Saeed Khurram and Iffat Zafar Aga, who are developing Sehat Kahani, a telemedicine network in Pakistan, capitalising on the country's vast reserves of 'doctor brides', qualified but not practising and desperate to contribute.
And while Antonelli and Rawsthorn insist that design has always stepped up in times of rapid change and rupture, Rawsthorn acknowledges that a number of shifts, some accelerated by the Covid crisis, have increased design's potential and potency. These include the kind of digital technology that makes Sehat Kahani possible, as well as what she calls the 'making revolution'. 'We had a network of makers, fixers and "fixperts" who were ready to leap into action with PPE production, ventilator development and more,' says Rawsthorn. Design education has also taken on board this more expansive, ambitious idea of what design is for. 'There are humanitarian architecture courses, social design courses, there's every possible manifestation of design in a much looser, more eclectic, elastic and improvisational sense, design playing an active role in our lives in a way that during the Industrial Age, it simply wasn't empowered to.' Rawsthorn also sees the explosion of community networks around the world as 'among the greatest design feats of this crisis'. And notes that many of the design-led responses that Design Emergency celebrates are local responses to local problems, rather than well-meaning but Western interventions. 'You're talking about a bundle of factors that have come together and I think that's a very important one. We're drawing on a much wider talent pool which can only ever be beneficial.'

There is, of course, much, everything, left to play for. There are circular conversations about new normals and green recoveries, rebalancings and pivot points. And every day our multiple emergencies grow more dire and urgent. Rawsthorn and Antonelli are at least offering examples of ground-up, local, well-designed responses that could be adapted and adopted, of elegant ideas that have worked. 'This is a period of extraordinary and, in many respects, agonisingly painful change for many people,' says Rawsthorn. 'And with further devastation and disruptions to come, particularly in economic terms. And design is not a panacea to any of these issues, but by working in an intelligent, thoughtful and responsible way, with relevant specialists from other fields, designers could make a major impact in trying to rebuild our lives for the better.'

'It's a moment we believe will change forever the way we think and work, not only as designers but as citizens,' adds Antonelli. 'At least we hope.'
RELATED STORY
INFORMATION
instagram.com/design.emergency
instagram.com/paolantonelli
instagram.com/alice.rawsthorn
Receive our daily digest of inspiration, escapism and design stories from around the world direct to your inbox