Look east: viennacontemporary brings 112 galleries to Marx Halle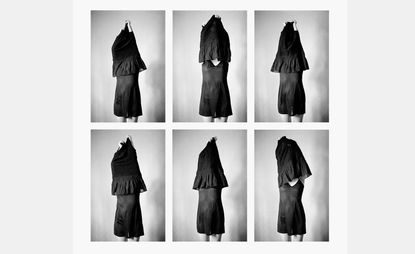 (Image credit: TBC)
This year, 112 galleries from 28 countries are participating in viennacontemporary, which takes place from September 22 to 25 at the Marx Halle. The fair features four sections: 'Solo Expanded', 'ZONE1', 'Nordic Highlights' and 'Focus: Ex-Yugoslavia and Albania'. The art at viennacontemporary includes a host of political works – at Warsaw gallery Propaganda, Polish artist Paweł Kowalewski photographed a sign in South Africa that reads 'EUROPEANS ONLY', commenting on the past and present tension on the continent; while Christine König's booth highlights current social and political issues through works by Dan Perjovschi, Jimmie Durham and Juergen Teller. But it also features an array of the personal. In particular, at Berlin's Gallery Taik Persons, emerging Finnish artist Hilla Kurki's Undressing Grief tells the story of mourning her fashion designer sister's untimely death, through a series of self-portraits of the artist taking off a dress by her sister.

The logic behind staging the fair is simple, explains viennacontemporary artistic director Christina Steinbrecher-Pfandt. 'We focus on the Eastern European region, and we have about 30 per cent of participants from the region. You see the most exciting art from this region, starting with the older generation from the 1960s, and they've been actually producing the same quality of work as their western counterparts. It's just more approachable, so it's not as expensive as western art,' she said. 'The second part is Vienna. Vienna is a city of excellence. Where else can you just walk within three days?'

Other highlights of the fair include a self-portrait of Marina Abramovic's Kitchen series at Galerie Krinzinger, Bernard Buhmann's seemingly abstract commentary on social media at Dubai gallery Carbon 12, New York gallery Postmasters' stand of miniature art by Olaf Breuning, Lawrence Weiner, Ryder Ripps and more, and Chimera-Project's 1972 black-and-white Art Bubble photographs by Géza Perneczky. In a world where an art fair takes place practically every week, viennacontemporary has indeed succeeded at carving out its own niche.
INFORMATION
viennacontemporary continues until 25 September. For more information, visit the viennacontemporary website