Rala Choi: 'Now is the time to ask photographers about what photography is'
We profile rising star photographer Rala Choi, whose vivid, ethereal images draw on the legacies of art history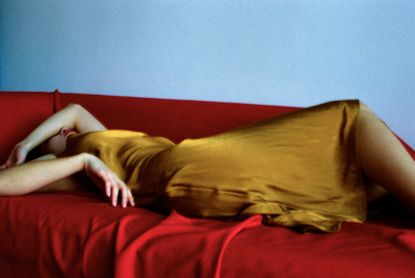 (Image credit: Rala Choi)
Through a colour palate saturated with a painterly quality, Rala Choi's photographs create expressive depictions of our inner worlds and relationships.
Following a successful few years in which Choi has had two sold-out solo shows in Seoul, the South Korean photographer was recently awarded the Grand Prix at the 37th International Festival of Fashion, Photography and Accessories, Hyères, which was exhibited at the Villa Noailles in 2022.
Choi's experimentation with photography began after he'd enlisted in the military in 2006. He then spent a few years making commercial and commission-based work, but this never felt quite right. Choi explains it was the support of musicians and friends that allowed him to immerse himself in more self-directed artworks. For him, the creative process needed distilling into a more intimate process of production; the results are personal reflections of universal emotional experiences.
Choi describes his process as beginning with contemplation, then sketches, before a scene materialises, likely illuminated solely by natural light, in which feelings are expressed through colour, character, and Choi's signature painterly quality.
Choi's work draws inspiration from notable Korean artists such as Whanki Kim and Kyung-ja Chun, and French icons such as Eugène Delacroix, Gustave Moreau and Marcel Duchamp, while classical musicians such as Bach and Mahler also influence his melancholic reflections.
Choi is part of a generation pushing the boundaries of photography. It's a blurring of fine forms that he is most intrigued by – how installation art, painting, and collage can coalesce with photography. 'It seems that now is the time to ask photographers about what photography is,' he says. But ultimately, for Choi, 'the subject is always human feelings. I focus on expressing my thoughts rather than understanding the viewer through the work.'
ralachoi.com (opens in new tab)
Sophie is currently Photography Editor at Wallpaper*. Sophie joined the team following the completion of her photography degree in 2018, and works with Photography Director Holly Hay, where she shoots, commissions, produces, and writes on photography. Alongside this, she continues her art practice as a photographer, for which she was recently nominated for the Foam Paul Huf Award. And in recognition of her work to date, Sophie was nominated by the British Journal of Photography for the Futures photography platform in 2021.