Through the lens of Wallpaper* contributor Gareth Williams
'Through the lens' is our monthly series that throws the spotlight on emerging photographers who are Wallpaper* contributors. Every month one photographer is commissioned to capture the upfront Newspaper section – an artist's residency in print form – here we explore their vision further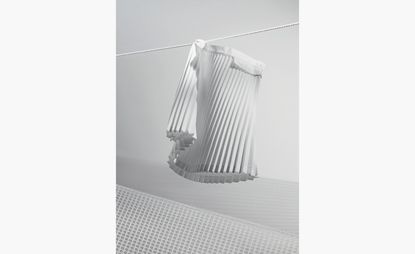 (Image credit: Gareth Williams)
Wallpaper* Newsletter
Receive our daily digest of inspiration, escapism and design stories from around the world direct to your inbox
Thank you for signing up to Wallpaper. You will receive a verification email shortly.
There was a problem. Please refresh the page and try again.
As an artist fluent in both photography and film, London-based Gareth Williams brings a special eye to our June 2019 issue Newspaper section.

He built his art background by studying at the London College of Communication, and working for artists Broomberg & Chanarin and Richard Foster. Williams now works as a photographer and director on music videos, commercials and experimental films. We caught up with him to hear about his practise.
Wallpaper*: Describe your style of work and process.
Gareth Williams: There is always an aim of concept before method, however I wouldn't say there is always a centralised theme to my work because I tend to follow tangents, engaging myself in multiple areas of research. I explore narrative by looking at things in abstract and unusual new ways, coupling titles and images to perform together.

Through a very clean digital style I create new worlds for objects to live within, addressing the relationship with the digital landscape by creating severe and exaggerated realism. Some of my photography leaves the viewer questioning if they are computer-generated-imagery or not, when in fact they are all produced in camera. I'd say there's a sophistication and humour to both my still and moving image, with elements looking at human psychology.

W*: Who or what made you want to be a photographer?
GW: It was a gradual realisation throughout my education; photography and art were places I was encouraged to question things, so I experienced their potential to be a tool of communication. I could play with narrative and explore aspects of my own understanding. Whether or not it was due to the era I grew up in and the technology available to me, it has always felt right to use photography and film to do this. Influences during this progression were artists such as Jeremy Deller, Bob and Roberta Smith along with filmmaker Marc Isaac.
W*: What's currently on your radar?
GW: On my radar at the moment is identity and representation of inner and outer self. I'm working with a great team on a film that fuses movement and CGI to bring into question the representation of inner self in a physical form. Noah Harari's book Homo Deus has been one of many inspirations for this project.

There is also an editorial piece I'm trying to get off the ground. Working with a designer and illustrator, it explores civic space and the representation of gender. I wanted to take myself out the studio to explore this, out of my comfort zone and into a larger setting.

I am also in the early stages of looking at a rather inanimate object that takes on anthropomorphic qualities in a light-hearted animation. Hopefully there will be something to show from these projects soon.
INFORMATION
For more information, visit the Gareth Williams website
Receive our daily digest of inspiration, escapism and design stories from around the world direct to your inbox
As Photography Editor at Wallpaper*, Sophie Gladstone commissions across fashion, interiors, architecture, travel, art, entertaining, beauty & grooming, watches & jewellery, transport and technology. Gladstone also writes about and researches contemporary photography. Alongside her creative commissioning process, she continues her art practice as a photographer, for which she was recently nominated for the Foam Paul Huf Award. And in recognition of her work to date, listed by the British Journal of Photography as 'One to Watch'.