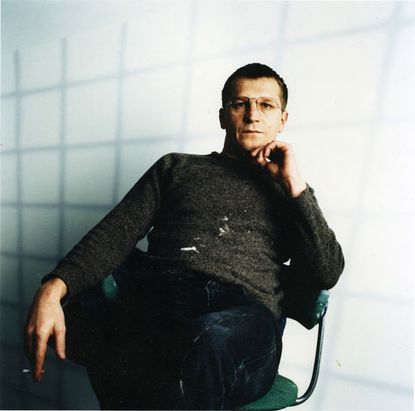 (Image credit: press)
How do you have your hair done
Connor first cut my embarrassing long ponytail around twenty or so years ago when I started going to Fourth Floor. Since then I always ask for 'the usual'... close around the edges and sort of choppey on top. Connor is a magician, the only one who could make sense of this sort of request and get it perfect every time.
What is your favourite Fourth Floor shampoo?
Fig and Neroli
What fragrance do you wear?
Chanel Egoiste, however I recently sampled Comme de Garcon's Avignon and was bowled over... Time for a change perhaps.
What fragrance would you buy for your partner?
Jicky by Guerlain
Home fragrances – a god send or the devil's work?
The smell and touch of beeswax... Scent sent from God but a devillish lot of work to wax the furniture and floors.
Soap & water vs. cleanse, tone, exfoliate? What brands do you use?
Clinique in town... Though Swiss alpine air and mountain water has never been equaled.