Assemble wins 2015 Turner Prize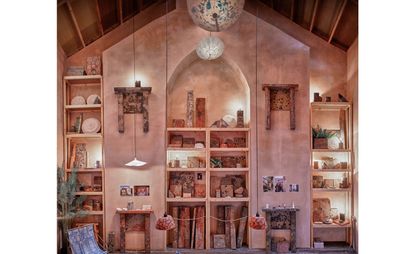 (Image credit: Tristan Fewings, Getty Images for RIBA )
The London-based architecture and design collective Assemble have won this year's Turner Prize.

The prestigious award – previously bestowed upon Anish Kapoor, Antony Gormley and Damien Hirst, among others – celebrates and champions artists under the age of 50 working in the UK. This year's winners were revealed at Glasgow's Tramway last night, the announcement made by artist Sonic Youth frontwoman Kim Gordon.

Assemble, known for their community-based projects and architectural approach, scooped the prize for their work with residents of the Granby Four Street in Liverpool — a group of terraced houses built around 1900, which residents have been fighting to save from demolition for the past decade. Other notable projects of the 18-strong collective include 'Underline', Transport for London's contemporary art initiative which will see them unleash their creativity on Seven Sisters tube station in 2016, and the popular Brutalist Playground at the RIBA.

The top accolade earns the group £25,000, while fellow nominees – British multimedia artist Bonnie Camplin, Canadian audio and performance artist Janice Kerbel; and German sculptor, installation, and collage artist Nicole Wermers – receive £5,000 each. All will feature in a group exhibition that will be on view until 17 January, 2016 at the Tate.