Through the lens of Wallpaper* contributor Adrien Dubost
'Through the lens' is our monthly series that throws the spotlight on emerging photographers who are Wallpaper* contributors. Every month one photographer is commissioned to capture the upfront Newspaper section – an artist's residency in print form – here we explore their vision further.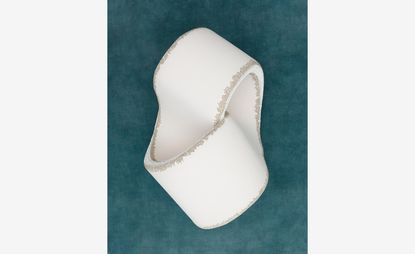 (Image credit: Photography: Adrien Dubost)
After graduating from a French business school Adrien Dubost worked as a production assistant in Barcelona for two years. It was there that he discovered his passion for photography, deciding to pursue it at the London Institute of Photography. After taking part in courses taught by Holger Pooten, founder of the school, Dubost decided to specialise in portraiture and still life photography. He now balances his time between personal projects and editorials.
Wallpaper*: Describe your style of work and process.
Adrien Dubost: I have a passion for objects so I am always looking for new and unusual shapes and textures. This interest led me to still life photography. I spend hours on eBay and in flea markets digging for the most interesting yet often meaningless objects. Once I have objects it is the ideation stage that I most enjoy; the process of staging the objects that I find, feeling out how to make them fit together and creating aesthetically appealing photographs from them.

As textures and colours are important to me I choose to use an analog camera. I really enjoy the rhythm enforced by it, as the number of frames is limited, so you have to make clear-cut choices that create a structure to shooting.

W*: Who or what made you want to be a photographer?
AD: I would say that it was my father that passed on his passion for art. He was always dragging me to all kinds of exhibitions when I was growing up. However it was much later that I picked up a camera, during my years as a production assistant in Barcelona, while scouting for shoots we were producing. Outside of working hours I was also beginning to experiment for myself and as my interest grew I began speaking to the photographers that would meet on set, gaining information and inspiration. Eventually it was them who pushed me to turn my appetite for photography into a full time interest, and now career. I told to myself that if they can do it, then I should be capable also.

W*: What's currently on your radar?
AD: A few months ago I saw Pantha du Prince's new gig called 'Conference of Trees' at the Barbican. It is an ambient-techno live set using hand-crafted instruments to explore the sonic characteristic of different woods. They are playing end of August in Hamburg. I highly recommend. I'm planning to see Harry Gruyaert's exhibition at L'Hôtel Départemental des Arts in Toulon, South of France. I am also super excited by Le Studio at Le Nouveau Musée National de Monaco. It's a pedagogic space designed by my very talented friends Studio Quetzal
INFORMATION
Harriet Lloyd-Smith is the Arts Editor of Wallpaper*, responsible for the art pages across digital and print, including profiles, exhibition reviews, and contemporary art collaborations. She started at Wallpaper* in 2017 and has written for leading contemporary art publications, auction houses and arts charities, and lectured on review writing and art journalism. When she's not writing about art, she's making her own.