Architecture and design activism strives for a better future
Climate action, inclusion and diversity, and workers' rights are some of the critical fields covered by these dynamic architecture and design activism initiatives, networks, campaigns, and advocacy and support groups, working collectively towards positive change and a hopeful future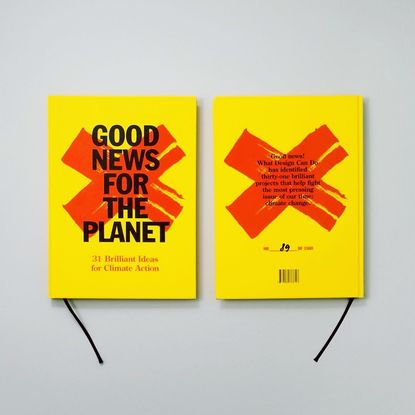 (Image credit: press)
In a year which brought to the forefront many of the architecture and design scene's existing problems, challenges and opportunities, members of the field have come together to discuss, critique, campaign and help push their realm towards positive change. A number of dynamic and pioneering networks, architecture and design activism initiatives, and advocacy and support groups in the industry represent how the collective can help the individual and indeed the world, offering hope for the future.

Here, we highlight some of these organisations, promoting climate action, sustainability, inclusion and diversity, workers' rights and more.
Where are the Black Designers
Where are the Black Designers is a platform by interaction designer Mitzi Okou and graphic designer Garrett Albury for Black designers to initiate and promote a dialogue about change, 'both in and out of the design industry'.

Inspired by Cheryl D Miller's 1987 Print magazine article, 'Black Designers Missing in Action', and Maurice Cherry's presentation at the 2015 edition of SXSW, titled 'Where are the Black Designers?', the project aims at providing solutions to the rhetorical question, offering opportunities for visibility and networking. A virtual conference and poster campaign in June 2020 kicked off the initiative, with 17 speakers and over 10,000 attendees, celebrating Black voices in design and addressing pressing issues of access and representation in the design industry. Further events include the 'Where are the Black Designers' virtual exhibition, featuring 300-plus Black creators from different disciplines, with more projects planned for the future.

'This year there is a sense of urgency and attention around the lack of representation in the design industry – this is so important,' reads the initiative's missions statement. 'As we push forward together we must be mindful of the past and strategic about the future. Make no mistake: this is a movement, not a moment.'
RE-SET-GO
Southwark-based practice We Made That has coordinated with two other female-led architectural practices in south London, IF-DO and Gort Scott, for RE–SET–GO, a pioneering initiative aiming to promote diversity in the architecture industry. The organisation focuses specifically on Black, Asian and multi-ethnic individuals, women and those from lower-income backgrounds.

'Only 7 per cent of all registered architects are people from BAME backgrounds; 37 per cent of all architect jobs in London are held by women; and 90 per cent of jobs in the creative economy were done by people in more advantaged socioeconomic groups,' say representatives of the initiative.

In practice, this means that funding from Stride and backing from the London Boroughs of Lambeth, Lewisham, Southwark and Wandsworth, will help some 150 individuals from underrepresented backgrounds in these boroughs gain experience, skills and connections. The aim is to prepare them for employment in architecture practice in the future.
Design Can
Design can represent us all: this is the motto of Design Can, a campaign and online tool calling for the design industry to be inclusive. Striving to achieve this inclusivity, and creating a design industry that can become a catalyst for world-changing ideas and inspire the next generation of designers are the key objectives of the project, led by a committee including designers Mac Collins and Yinka Ilori, the Design Museum's Priya Khanchandani; and Sarah Mann, head of programmes at the Design Council.
The project serves as a collection of informational and inspirational content, but also a one-stop-shop for practical employment and collaboration opportunities. 'We're calling on designers, curators, editors, writers, filmmakers, event organisers – everyone who influences the design industry – to be allies,' reads a note from the founders. 'It's time for the design community to confront its prejudices and eliminate discrimination. We are challenging you to champion underrepresented talent, commission outside the same old networks and hire for fresh perspectives. At times, you may need to stand aside. Most of all, we want you to listen to those who have been overlooked. Equality is worth fighting for.'
Future Architects Front
Future Architects Front (FAF) is a UK group initiated by architecture graduates and assistants who launched a compaign against young people working for free, or very little money or the promise of a job in architecture. Initiated by architecture assistants Charlie Edmonds and Priti Mohandas but now having the backing of many more, FAF found huge support in the industry, which was shaken by the scandal of unpaid internships.

Writing an open letter to the Royal Institute of British Architects (RIBA) in January 2021, the group said: 'Unethical business conduct has been a decades-long problem in the field of architecture, and has been exacerbated by the Covid-19 pandemic and subsequent lockdowns. In the wake of these events, it is important for those of us in the early stages of our careers to think critically about our own position in the industry.'

Supporting its claims, FAF released the results of its research, conducted in December 2020, which gathered over 150 experiences of architectural assistants and junior staff in practice. It shows how the vast majority of those taking part in the surveys had to work unpaid overtime, had a salary which didn't allow them to live comfortably independently, and did not feel supported by RIBA.
What Design Can Do
Dutch designers Richard Van Der Laken and Pepijn Zurburg founded What Design Can Do as a place for fresh ideas, alternative strategies and creative thinking to solve global issues and transform societies. The group holds annual conferences in Amsterdam, Mexico City and São Paulo, addressing environmental and social inequality issues, among others, with speakers including Senegalese fashion designer Selly Raby Kane, MoMA curator Paola Antonelli and Google Lab's creative director Robert Wong. Further events such as workshops, speed dates, design jams and masterclasses offer ways for industry changers to meet and share ideas.
POor Collective
A London-based social enterprise created to support and empower young people, POor Collective is all about getting young voices heard and looking after the next generations. The initiative is led by writer (and Wallpaper* contributor), lecturer and architectural designer Shawn Adams, architectural designer and illustrator Larry Botchway, part qualified accountant Matt Harvey and speaker, architectural designer and environmental campaigner Ben Spry.

Their manifesto is five-fold, they explain: 'Educate under-represented and minority youth groups; provide advice, support and opportunities for young people; create a framework to nurture and mentor young people; provide a platform for young people and ensure their voices are heard; and form a community of professionals, creatives and youth.'

POor Collective's programme ranges from workshops with architecture professionals and the community, to installation collaborations (such as the upcoming People's Pavilion, a design competition aimed at teenagers) as well as talks and other speaking events.
United in Design
A platform founded by British interior designers Alexandria Dauley and Sophie Ashby to address the lack of diversity in the UK interior design industry, United in Design is 'driven by a clear need to deliver an equal opportunity pathway for entry into the interior design industry for people from Black, Asian, ethnic-minority and socio-economically disadvantaged backgrounds,' reads the organisation's pledge.
Partnering with design industry players to create a network of mentorship, support and education, United in Design includes a mentoring programme and an annual apprenticeship scheme to provide young people with skills, ideas, tools and access to work, as well as introducing them to different career options.
Architects Climate Action Network
Does the climate crisis even need introduction any more? It is undeniable that architecture and the building industry's role in making change is crucial. Architects Climate Action Network (ACAN) was formed in response to this. 'ACAN is a network of individuals within architecture and construction who are taking action to address the twin crises of climate and ecological breakdown,' the group introduces itself.

Arguing for sustainable architectural and construction approaches, the group organises events and helps manage a network of like-minded professionals in the industry to promote change in the field. 'We see this as a matter of urgency,' say the members. Research, political campaigning and direct action are a few of the channels ACAN uses in order to achieve its goals.
Mismatch
Mismatch is a community dedicated to advancing inclusive design by growing a global community of inclusive practitioners, and educating companies. 'We believe inclusion is more than a nice idea. It's an economic imperative and a repeatable practice,' say its members.
The organisation's name comes from the WHO's definition of disability as a 'mismatched interaction between the features of a person's body and the features of the environment in which they live'. With this in mind Mismatch aims at fostering 'design skills, methods, and tools that work for the full range of human diversity'. Among its programmes are inclusive design masterclasses, and resources and tools to incorporate inclusive design into practice.
Section of Architectural Workers (SAW)
'SAW collectively take action and fight against the negative impacts of architectural work on workers, communities, and the environment,' say this organisation's founders. The Section of Architectural Workers provides a union to support architectural workers of a varied range in the UK – from assistants, to interiors specialists, receptionists and admin workers. Taking action against a similarly wide range of issues, including overwork, underpay, unstable employment, a toxic workplace and university culture, discrimination and unethical practice, this is an initiative designed to protect its members, offering solidarity, a space for discourse, tools and training.
Blackspace
This US-based organisation is commited to the present and future of Black people. The mutli-disciplinary collective formed at the inaugural Black in Design (BiD) conference in 2015. 'We demand a present and future where Black people, Black spaces, and Black culture matter and thrive,' says the collective, which brings together planners, architects, artists, and designers. Based on dialogue and inclusion, quality over quantity, learning, listening and celebrating, this group effectively promotes excellence, and ultimately, a better future.

While Blackspace's main base is in New York City, affiliates in other places in the country, such as Chicago, Atlanta, Indianapolis and Oklahoma, have also been thriving. With initiatives ranging from strategic community projects to targeted workshops and publications, this collective is led by a board of 13 and has a non-profit format that is dedicated to communities and a fairer future.
Part W
Founded by Zoë Berman in 2018 and now including members from architecture, management, transport, eduction and journalism, and co-chaired by architect Alice Brownfield, this is a collective proactively providing support for and promoting women in architecture – this includes various sectors, such as design education, architecture, planning, engineering, policy, infrastructure and sustainability. Part W campaigns, discusses, observes and critiques. All events are volunteer-led.

'We believe in the power of small, multiple actions. Whilst we are realistic about the challenges ahead, we are ambitious about the power to make change,' the collective's website states. 'We relish working together as a group and supporting one another, offering empowerment through having a collective voice.' Improving gender equality in all fields related to architecture is the main drive for this important organisation.
Beyond the Built Environment
Founded in New York City by architect and activist Pascale Sablan, Beyond the Built Environment is an educational platform dedicated to bringing equality and inclusion for women and POC in the built environment scene. Sablan is also president elect of the National Organization of Minority Architects in the USA.

The platform's flagship travelling exhibition, 'Say It Loud', features work from underrepresented designers and has been shown in various US States as well as the UK since its inception in 2017. Participants have fed into the organisation's Great Diverse Designers Library, which currently includes 448 diverse designers (where 'Diverse is defined as Women (of any ethnicity) and Black Indigenous People of Color (BIPOC). Designer is defined as Architects, Interiors, Landscape, Planners, Environmental, Engineers, Students and Artists').

The non-profit won a prestigious award at The Architectural League's annual Emerging Voices programme for its influence and ability for change in its area.
Black Females in Architecture
This network was 'founded to increase the visibility of Black and Black mixed heritage females within architectural industry and other built environment fields'. It sounds simple enough, but the task is substantial and significant. In an industry where both Black people and women are underrepresented, this is an active and targeted initiative commited to promoting inequality and diversity in the architecture world.

Sharing knowledge, advice and offering guidance are at the heart of Black Females in Architecture (BFA). Its 300 members (and counting) arrange meet-ups, foster relationships within the network and discuss issues that affect the visibility of Black and Black mixed heritage females within the built environment industry – in planning, construction, architecture, interior design, landscape, engineering, urbanism and environmental design.
Sound Advice
This diversity platform is'exploring spatial inequality in architecture through music'. Co-hosted by founders Joseph Henry and Pooja Agrawal, it offers tips, advice and thoughts on equality, inclusion and diversity in the architecture field through social media and sound. It all started after an article by the co-founders was published in Afterparti magazine (see below). Agrawal is co-founder and newly appointed CEO at not-for-profit organisation Public Practice, and Henry is a project officer at the Greater London Authority. Tune in for more.
Afterparti
Afterparti, a collective of young architecture writers that looks at problems of power and representation within urban spaces, was born out of New Architecture Writers (NAW), a 'free programme for young BAME design critics'. Members include Siufan Adey, Thomas Aquilina, Nile Bridgeman, Marwa El Mubark, Josh Fenton, Tara Okeke, Aoi Phillips, Samson Seyi Famusan, Shukri Sultan. The collective's activites include an event-and-zine series of the same name, all exploring thoughts and ideas around identity and race.

'We recognise our position as a diverse collective and echo this in the contributors we platform in our ongoing campaign for spatial equity,' they say. Cities are unequal, and power struggles often play out in the arena of the built environment, say the London-based collective in the Wallpaper* August 2020 issue, where we asked them to take over some of our pages to reflect on how we can make contemporary urban spaces more inclusive.
Migrant's Bureau
Migrant's Bureau's purpose is to 'recognise the influence that culture, geography and social circumstances can have on people's experiences of our urban landscapes', says this social design and urbanism practice. It is led by environmental design practitioner and researcher Alisha Morenike Fisher, and curator, writer and designer Hani Mohamed Salih. The team is tirelessly exploring ideas such as the native and the migrant, the foreign and the local, ultimately striving to empower disenfranchised and migrant communities to have agency in the design realm. The practice's activities encompass a journal, talks and a podcast.
XXAOC project
Female architects of colour are widely underrepresented in their field, while distinctly missing from the architecture history books. With this project, architect and filmmaker Sarah Akigbogun has embarked on a recording of the racial and gender diversity in architecture – in particular in the UK. 'Whilst the US has lots of data on this, in the UK we have only been recording data on race for ten years,' she says. 'As such we do not know who many of our pioneers were. Who, for example, was the first Black female architect? The XXAOC project wants to learn from the US and fill in some of these blanks.'

The output is a growing, crowdsourced online database, accompanied by a blog, events, and in the future by a film and more. Sign up to the mailing list and get in touch to contribute.
Paradigm Network
A network designed to promote Black and Asian representation in the construction industry, Paradigm works with POC-led practices and is run by a committee including Yẹmí Aládérun, Tara Gbolade, Lanre Gbolade, Robertson Lindsay and Chris Nasah.

Tara Gbolade partnered up with the other committee members to form the initiative, 'after noticing a distinct lack of diversity (ethnic diversity) in architecture', she says. 'Forty per cent of Londoners are from a BAME background, yet only 1.2 per cent of the built environment is reflective of this number.' This network aims to champion professionals within the built environment, running activities such as industry-related workshops, events and networking opportunities. It also features listing of Black and Asian-led UK practices on its website.
Receive our daily digest of inspiration, escapism and design stories from around the world direct to your inbox
Rosa Bertoli was born in Udine, Italy, and now lives in London. Since 2014, she has been the Design Editor of Wallpaper*, where she oversees design content for the print and online editions, as well as special editorial projects. Through her role at Wallpaper*, she has written extensively about all areas of design. Rosa has been speaker and moderator for various design talks and conferences including London Craft Week, Maison & Objet, The Italian Cultural Institute (London), Clippings, Zaha Hadid Design, Kartell and Frieze Art Fair. Rosa has been on judging panels for the Chart Architecture Award, the Dutch Design Awards and the DesignGuild Marks. She has written for numerous English and Italian language publications, and worked as a content and communication consultant for fashion and design brands.