Downtown Los Angeles Proper Hotel — Los Angeles, USA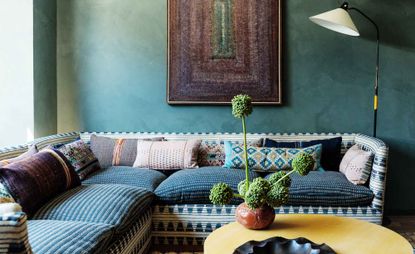 (Image credit: properhotel.com)
Accelerating its curated rollout of high-end American hotels this year is Proper, whose newest property in Downtown LA offers the same eclectic design by Kelly Wearstler, locally curated F&B concept and world-class amenities that the brand has become best-known for.
It all begins with a storied landmark with a multifaceted past; a Curlett & Beelman-designed 1926 red-brick structure that was a private club in the 1930s, before it became a hotel in the 1940s, and previous function as a YWCA, up until 2004. Now, the building makes its debut as Downtown Los Angeles Proper Hotel, an all-purpose site where 148 guest rooms come together with restaurants, bars, and a rooftop space featuring a swimming pool.
As ever, it's all pulled together by the tasteful eye of Kelly Wearstler, Proper's longstanding design collaborator. Using the building's California renaissance revival style and dynamic proportions as a base, Wearstler has infused the hotel with a mix of new flavours and revived original features. Historic architectural panelling and marble details are merged with bespoke tiles in Spanish-Mexican-California tones, stained glass by Pasadena's Judson Studios, and artwork and ceramic accessories by Los Angeles creatives such as Morgan Peck.
The resulting vibe has a clean, vintage sensibility, where a lushly textured backdrop plays host to both intimate and sizeable gatherings in various areas, such as Caroline Styne and Suzanne Goin's first floor restaurant, a library-lounge and two standout suites, including one with its own basketball court. This is LA, after all.
INFORMATION
ADDRESS
1100 S Broadway
Melina Keays is the entertaining director of Wallpaper*. She has been part of the brand since the magazine's launch in 1996, and is responsible for entertaining content across the print and digital platforms, and for Wallpaper's creative agency Bespoke. A native Londoner, Melina takes inspiration from the whole spectrum of art and design – including film, literature, and fashion. Her work for the brand involves curating content, writing, and creative direction – conceiving luxury interior landscapes with a focus on food, drinks, and entertaining in all its forms