The inaugural LE Miami travel fair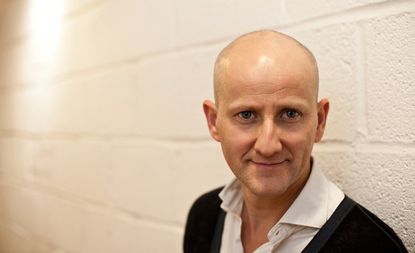 (Image credit: TBC)
The sun-drenched shores of South Beach were the glamourous backdrop for the inaugural edition of LE Miami. With Design Miami still months away, we were thrilled to have an excuse to touch down in our favourite coastal hotspot - and to see what the travel industry's newest fair had to offer.

Founders Serge Dive and Sarah Ball (the same masterminds behind travel media outfit Beyond Luxury) launched the trade show to shake up the high-end travel market. The pair were inspired by the recent emergence of a more design-led, innovative and sophisticated consumer, to create a fair encompassing 'travel and hospitality products that depart from the traditional cookiecutter luxury offering'.

The show's debut took place over four days, spotlighting a Limited Edition collection of the world's most seductive hospitality brands, from Grupo Habita to Fasano hotels, alongside a programme of events that included seminars and workshops dedicated to media, technology and design. And then of course, there was the host of lavish parties to juggle in the evenings.

We caught up with CEO and founder Serge Dive to find out more about his vision for the modern traveller and where the future of hospitality lies...

What gap were you trying to fill in the travel industry by launching LE Miami?
LE Miami celebrates the new luxury customers who are creative, design-conscious, tech-savvy and who embrace change and innovation. We believe that many market places exist connecting traditional luxury hotels with traditional wealthy individuals - but nothing exists to connect contemporary hotels with creative individuals and industries. LE Miami is bridging that gap and creating a new industry: the contemporary travel market.

Why did you choose Miami as the city to host such a fair?
Miami epitomises contemporary travel on many levels: the first boutique beach resort was created here and there are more boutique hotels per square kilometre in South Beach Miami than anywhere else in the world. It is a city with a deep architectural heritage, and it is a city that embodies fashion, art and entertainment. Miami is also a hub for Latin America and a natural meeting point for many members of the creative class around the world. Moreover, its state-of-the-art convention and hotel infrastructure is second to none.

Tells us about the awards program.
It is a way to encourage people to be more creative with many different aspects in the hospitality sector from partnership and design to collaborations and marketing.

How do you feel the expectations of travellers have evolved?
Hotels have shifted from simply being a transitional point in a journey to happening destinations. People now look for hotels that allow them to upgrade to an idealised vision of themselves and in a certain way, it is not different other luxury consumer goods.

Have you noticed any new trends emerge recently, in terms of what hotels are offering?
Contemporary travel is about embracing change, while luxury travel was all about protecting tradition - hotels now understand the need to evolve quicker than in the past. To achieve this they need to be innovative and to constantly adapt the energy of their space. In many ways hotels have become like modern art galleries - refreshing their content on a regular basis will keep customers coming back.

What can we expect from LE Miami's next outing?
LE Miami 2014 will certainly be bigger, but more strictly curated, to make sure that we keep our display intriguing. Our emphasis for 2014 is about finding ways to involve creative industries via seminars and our awards ceremony, and to ensure that LE Miami becomes an annual destination for the industry to share their latest innovations, to seek inspiration for their next metamorphosis or simply to connect with the creative class.