April showers: three new scents for spring from Perfumer H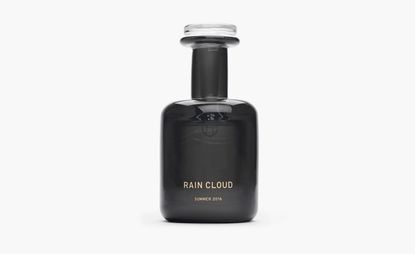 (Image credit: Perfumer H)
Few perfume stores are as individual or as personal as Perfumer H on Crawford Street in Marylebone, where you'll often find perfumer Lyn Harris or her assistant Caroline working away in the little fragrance laboratory at the back of the shop. Harris is one of the leading lights of British perfumery, having founded Miller Harris back in 2000, starting with a basement in Primrose Hill and building it into an international brand with partner Christophe Michel.

Harris launched Perfumer H in 2015 after stepping back from Miller Harris, though she still consults for her original brand. After more than a decade expanding the business, going back to basics and starting again has, she says, been a liberating experience. Perfumer H certainly feels like a very personal project, in which every detail has been carefully considered, from the mid-century modern interiors by Retrouvius to the beautiful hand-blown glass perfume bottles by south London glassblower Michael Ruh. Even the grey felt carrier bags are exquisitely designed.

Customers can choose from an evolving range of Laboratory Editions in plain brown medicinal-glass bottles, or from a smaller range of Seasonal Editions, which change twice each year. For summer 2016 she's created three new perfumes, each in a different perfume family: the floral 'Rain Cloud'; the oriental 'Musk'; and the woody 'Atlas'.

'Rain Cloud' takes its cue from exotic ylang ylang, with jasmine, iris root and orange flower, but it's saved from being the usual 'white floral' by the addition of angelica seed and vetiver, which give it a fresh, intriguing after-a-shower character. 'Musk' is soft but spicy, with orange and mandarin layered over iris, heliotrope, cedarwood, vanilla and long-lasting synthetic white musk. 'Atlas' has cedarwood as well, but here it's the main event, emphasised by the deliciously resinous smell of cypress needles, elemi and frankincense. It's a confident, bracing scent, and one we can imagine wanting to wear every day.
INFORMATION
For more information, visit Perfumer H's website (opens in new tab)

Photography courtesy Perfumer H