Soft touch: Flying Object brings its multi-sensory exhibition to the Tate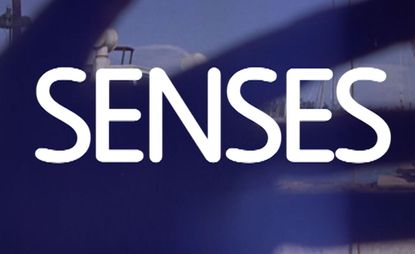 (Image credit: press)
One of the things I've always loved about visiting art galleries is their atmosphere of peace and calm. It's the perfect setting for quiet contemplation – but of course it's a completely artificial environment, and that got creative agency Flying Object (opens in new tab) thinking. We're accustomed to looking at pictures in silent, top-lit galleries, but how does that affect the way we see them? And might we experience pictures in a different way if they were shown in different environments?

From 26 August to 20 September we have a chance to find out at Tate Britain (opens in new tab), where Flying Object and its creative collaborators have taken four 20th century British paintings from the collection and redisplayed them in an intensely multi-sensory setting. Visitors to 'Tate Sensorium', as the installation is called, will have all their senses tweaked and twiddled with while looking at the paintings, using haptics for touch, bespoke perfumes for smell, directional audio for hearing and special chocolates – developed by master chocolatier Paul A Young – for taste. Medical wristbands, meanwhile, will measure what effect the experience has on skin conductivity and heart rate.

The four paintings on show are David Bomberg's In the Hold, 1913–14; Francis Bacon's Figure in a Landscape, 1945; John Latham's Full Stop, 1961; and Richard Hamilton's influential Interior II, 1964.

'Tate Sensorium' is the winner of this year's £70,000 IK Prize, awarded each year to the project that best helps the public to explore and discover the Tate's collections using innovative technology. The prize is named after the late Tesco heiress Irene Kreitman, who was not only a major patron of the arts but was also, despite being one of the richest women in Britain, a volunteer room guide at Tate Britain for more than 25 years.
ADDRESS
Tate Britain
Millbank
London SW1P 4RG
VIEW GOOGLE MAPS (opens in new tab)