'Chypre 21': James Heeley's Coty-channelling Mediterranean mix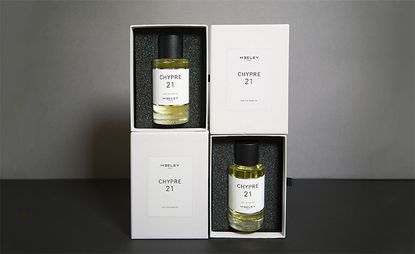 (Image credit: Sabina Willis)
We've been fans of the British-born, Brussels-based perfumer James Heeley for a long while, not only because he has come up with so many original fragrances, but also because of the quality of his design.

'Chypre 21', his newest fragrance, is a personal take on one of the greatest perfume 'families'. The name – 'Cyprus' in French – comes from a fragrance released in 1917 by François Coty, one of the greatest perfumers of the 20th century. Coty's 'Chypre' was inspired by the Mediterranean scents of citrus fruits, the resinous leaves of cistus and the woody-smelling tree lichen known as oakmoss. It's an alluring olfactive formula, fresh but warm and slightly spicy; among the chypres are some of the most famous perfumes of all, from Guerlain's 'Mitsouko' to Chanel's 'Pour Monsieur' to Calvin Klein's 'CKOne'.

Heeley's 'Chypre 21' takes this classic combination but (in Heeley's words) 'plays down the very powdery, feminine notes often associated with old-fashioned chypres. It opens with a fresh, clean accord of bergamot, rosemary and petitgrain [extracted from the leaves and twigs of bitter-orange trees] accompanied by a light powdery note that develops into an oriental veil of rose, saffron, musk, patchouli, sandalwood and oakmoss.'

The results are intriguing, with an unusually sharp, slightly medicinal green note among the sunny Mediterranean fruits and herbs which could come from the rosemary but smells, to us, rather more like sage. Though it's not as instantly striking as some of Heeley's other fragrances, like 'Phoenicia' or 'Bubblegum Chic', it's a typically considered addition to a range that's always worth exploring.
INFORMATION
'Chypre 21', €120 for 100ml. For more information, vist James Heeley's website
Photography: Sabina Willis