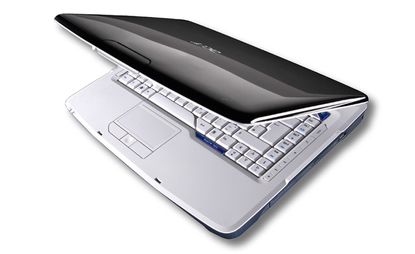 (Image credit: Press)
Wallpaper* Newsletter
Receive our daily digest of inspiration, escapism and design stories from around the world direct to your inbox
Thank you for signing up to Wallpaper. You will receive a verification email shortly.
There was a problem. Please refresh the page and try again.
BMW doesn't just design cars. Under its BMW Designworks USA banner it employs 135 employees across three separate studios -- in California, Munich and Singapore -- dedicated to product design and consultancy for outside clients as well as investigating future vehicles for its car brand portfolio of Mini, BMW and Rolls-Royce.
Over the years, BMW Designworks USA has been responsible for truly groundbreaking car concepts like the 2008 GINA and 2001 X-Coupe, two generations of the production X5 SUV plus numerous non-car product designs from yachts to business jets and phones to coffee machines. It handles 120 projects a year, and has a client list that reads like a who's who of household brand names including Siemens, Nokia, Coca-Cola, Hewlett Packard and Airbus.
The design practice is well regarded within the overall BMW Group too. It has a separate profit centre but is highly influential beyond the bottom line, respected for its ability to suggest new strategies and ways of thinking by tapping into ideas from inside and outside of the car industry.
Famous design alumni include current overall head of BMW Group design Adrian van Hooydonk, who was president of BMW Designworks USA between 2001-2004 and Henrik Fisker, the designer behind the Aston Martin V8 Vantage and BMW Z8 and now CEO at electric supercar start-up Fisker Automotive.
Last month, Laurenz Schaffer took over the presidency of this multi-disciplinary global design practice and Wallpaper caught up with the 42-year-old in LA to discuss his vision for the business, how its design cross-fertilization helps both BMW and its clients and why he's not keen on comparisons with Porsche Design... at all
It's day one of your new job, what's your vision for BMW Designworks USA?
The fundamental issue is that Designworks remains a very healthy and creative operation. What we need now is not so much change, but there is a path needed that describes our future.
Okay, so what would be on your wish list to management?
Our international footprint is certainly an area we are looking at. Most of our clients have operations all over the world -- they do world products that need to be understood globally -- so we need to increase our reach into the world as well and look at our coverage for the different cultural contexts.
BMW Designworks is known for transport design with projects as diverse as yachts for Zeydon to bus shelter furniture for Landscape Forms. How do you want to develop this specialism?
We're looking at issues surrounding mobility, not necessarily individual mobility, but public mobility and how that is embedded in an infrastructure in cities that tend to develop in a rapid way. We are not talking about one specific product. We want to understand the more complex framework. We're interested in efficient travel.
Is your business similar to Porsche Design?
Porsche Design is the only other example of a design studio that does outside work and is owned by a larger corporation also connected to a car company, however the business model is fundamentally different to BMW Designworks USA. Porsche Design is licensing its name and it's famous for a very specific style. So if any of the larger computer companies commissioned a project at Porsche they would get a Porsche Design style, and for a certain fee they would be allowed to use the 'Porsche Design' name.
We're completely different in that sense. We don't tend to have the one style. We want to understand our clients, their vision and their values and translate them into authentic products that fit our clients' world. We don't license our name either. We are not playing with the assets of our parent company in that manner.
Is BMW Designworks more like Pininfarina or Italdesign then?
My feeling is that there is not a good comparison to us. Most of the other design studios linked up with the automotive industry tend to have a strong emphasis exactly there. Pininfarina is famous for car design and this is 99.99% of its reputation, but with Designworks it's a very different agenda. 50% is very successful work for our parent company's different brands [BMW, Mini and Rolls-Royce] and the other half is for diverse industries and famous companies. We're working with Coca-Cola, Starbucks and Hewlett Packard -- although there are smaller companies on that list as well -- so we have a true balance. We're not like some of the other examples that tend to be rather connected to one side.
But does design cross-fertilization really occur from these relationships?
We have intense knowledge in a very complex and vibrant industry -- the car industry -- that we can provide to external clients and vice versa. We can provide trends and findings through our specific clients. It's very seldom you find such an approach in the industry. For example, a product designer originated the whole idea behind the BMW GINA concept at BMW Designworks. That reflects our concept of cross-fertilisation where people from one competency can come up with an idea that serves as an input for a very different discipline, in this case car design.
Arguably you have a stronger background in product design than in car design. Is that fair and does it help you in this job?
I guess so yes, but I think my emphasis really is a cross-section through the different disciplines. I was at BMW Designworks USA in the Munich studio for 11 years, and before that worked at Frog Design and Phoenix Design in Germany as well as a freelance designer for a variety of design studios running my own projects with a group of other designers and engineers with the idea of connecting these disciplines better.
Will you be able to stay creative now you're president?
My role is managing creativity first of all. Definitely there is a good portion of my work that deals with increasing the attention on design quality and creativity, but on the other hand, there are more organisational issues as well. It's a really good balance, but I'm a designer by origin, I was educated as a designer and in that sense I will certainly stay very much connected to designing.
Name something you've bought recently that pleased you from a design aesthetic?
Shoes. Shoes are very fundamental to comfort, they are a very important product to me -- shape, materials, cut-lines, the concept of how you attach things, everything.
Are you are a bit of an Imelda Marcos?
No, but I bought a pair of shoes the other day with a very interesting glossy material that changes in different lights. I like that property. It gave me a very emotional and immediate attachment.
What brand were the shoes?
I don't even know frankly, I'm absolutely not a brand guy, it's not of interest to me at all [laughs], I worry more about what the product offers as a complete experience.
Do you have any heroes?
I like furniture from the last century. Charles Eames is a hero for me and Jean Prouvé from the 1920s and 30s. They were so modern. If you place them right next to super fresh young furniture designers their work is still a valid statement. And there's an important person from music too -- Miles Davis. He was a super cool inspirational person, in mentality, as an artist, in all senses, particularly the album 'Back Seat Betty' from the early 1980s.
Receive our daily digest of inspiration, escapism and design stories from around the world direct to your inbox
Guy Bird is a London-based writer, editor and consultant specialising in cars and car design, but also covers aviation, architecture, street art, sneakers and music. His journalistic experience spans more than 25 years in the UK and global industry. See more at www.guybird.com