Kengo Kuma sunglasses: wearable architecture?
The renowned Japanese architect has teamed up with eyewear brand Vava on a capsule collection incorporating sustainable, organic materials and the latest in 3D-printing technology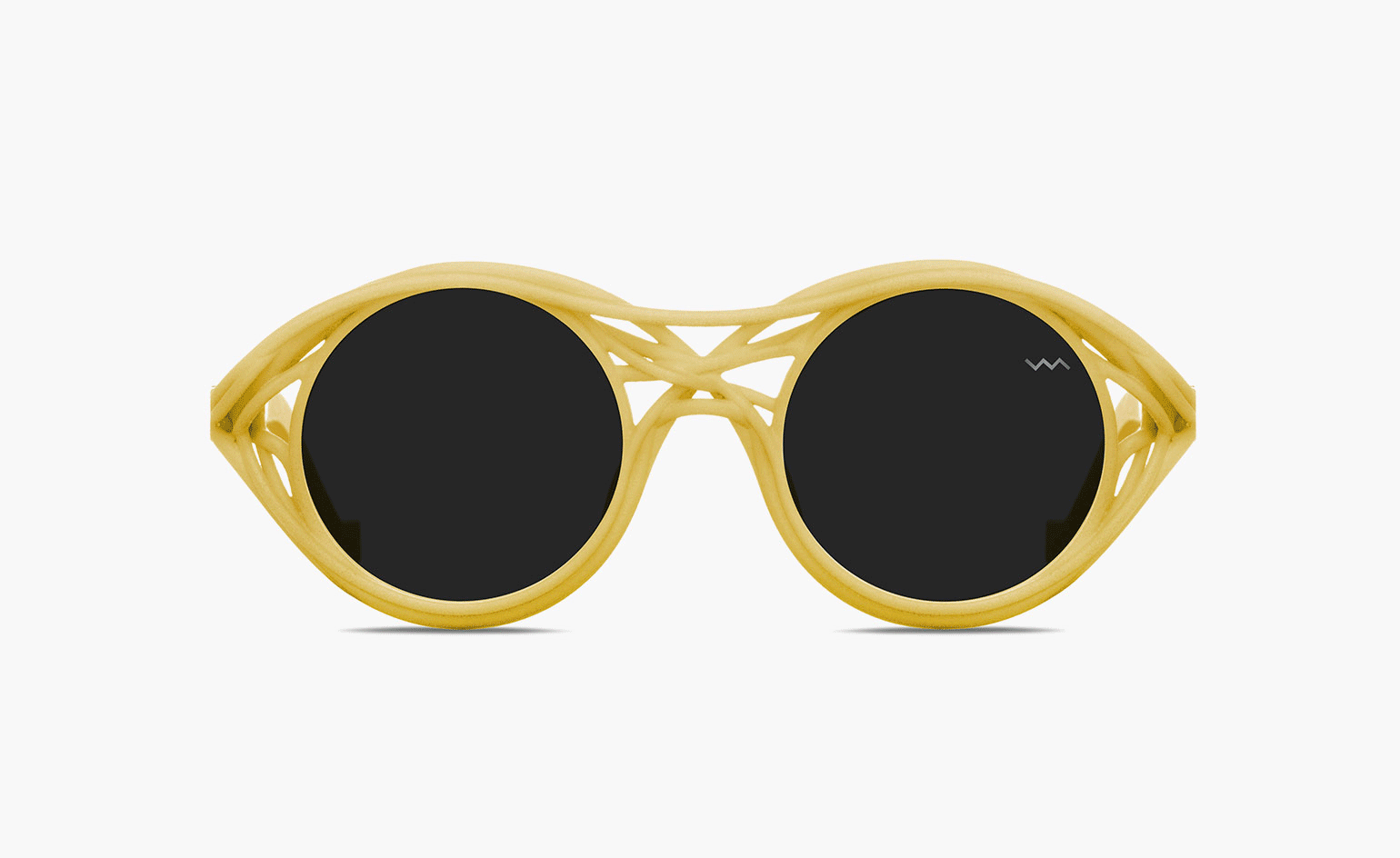 (Image credit: vavaeyewear)
The architectural and optical worlds may not be the most obvious of natural bedfellows, but over time their creative identities have become intertwined. Perhaps the most famous glasses style synonymous with the architectural profession was that sported by Le Corbusier: circular, thickly rimmed and crafted in opaque black acetate. IM Pei also favoured the full moon silhouette, and British architect Peter Cook sports a neon blue circular style of spectacles today. Scroll through websites of leading opticals brands, and you'll likely find a style titled 'The Architect'.

Materiality, structure, utility: similar themes run between the fields of spatial design and opticals. Now, leading Japanese architect Kengo Kuma has set about firmly uniting the two. Kuma, who is renowned for his organic and holistic approach to construction and has had his architectural cannon drawn out in a new illustrated book by Hiroshi Miyazawa, has teamed up with Portuguese eyewear brand Vava, on a capsule sunglasses collection. Vava itself references the Bauhaus and minimalism as long-term influences, and views its silhouettes in relation to facial architecture: 'Framed as buildings, our eyewear uses the face as a landscape.'
Kengo Kuma sunglasses are wearable structures
The capsule collection is composed of two 3D-printed styles, crafted using a high-quality polyamide bio-based powder, made from castor oil. The style 'CL0013', with a criss-crossing geometric shape, is inspired by traditional Japanese building techniques, which Kuma often alludes to in his designs, incorporating latticed or woven structures, and working in wood and bamboo.

The curving, interlaced framed of the 'CL0015' style's silhouette, meanwhile, nods to weaving as a building form, a microcosmic take on Kuma's architectural aesthetic.

Both frames are available in a range of prismatic colours, including 'Aqua Haze' and 'Mellow Yellow'.

Le Corbusier, IM Pei… it's time to induct Kengo Kuma into the architecture-meets-optometry hall of fame. Now eyewear doesn't just allude to the style of architects, it's designed by them too.
INFORMATION