Creatives 4 Systemic Change and APOC Store launch raffle to tackle racism and discrimination
Online collective Creatives 4 Systemic Change and Independent online retailer APOC Store come together for a fundraiser benefiting the Asian and Black Trans communities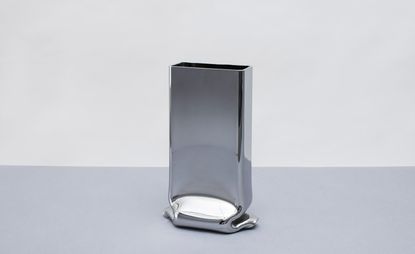 (Image credit: TBC)
In October 2020, Ying Suen and Jules Volleberg launched APOC Store, an independent online retailer which supports, showcases and sells the designs of burgeoning creatives, across the fashion and art spheres. 'The world was kind of crumbling around us,' Suen told Wallpaper* back in April. 'We wanted to make a difference...We respect that every designer is an individual, with different capacities and resources.'

Continuing on a philanthropic path, APOC Store has announced a fundraiser, launched to raise funds to tackle racism and discrimination, in partnership with Creatives 4 Systemic Change. The latter is an online collective of designers and artists from around the world, who come together to raffle off pieces of their work in order to raise money for organisations that amplify and empower the Black Trans community. Last June 2020, its first fundraiser raised nearly $50,000.
The C4SC x APOC Store fundraiser, which runs until 27 June 2021, allows the public to enter an online raffle for £10, with a chance to win a donated piece they may not otherwise be able to afford, from a host of different designers and artists, including Conner Ives, Chopova Lowena, Sun Woo, Tim Teven, Venczel and Wed Studio.

The funds will be directed to charities benefiting the Asian community in response to the rising anti-Asian hate in the West and to Asian garment workers suffering from the result of the Covid-19 pandemic. The raffle will also continue to distribute funds to two beneficiaries from 2020, carrying on supporting the work they do with the Trans community and black female-identifying artists. These beneficiaries include the Awaj Foundation, Hackney Chinese Community Services, Red Canary Song, For the Gworls and Home by Ronan McKenzie's Grant Programme.
INFORMATION
C4SC X APOC Store fundraiser runs until 27 June 2021. apoc-store.com; creatives4systemicchange.com