Para Moda launches DIY knitting kits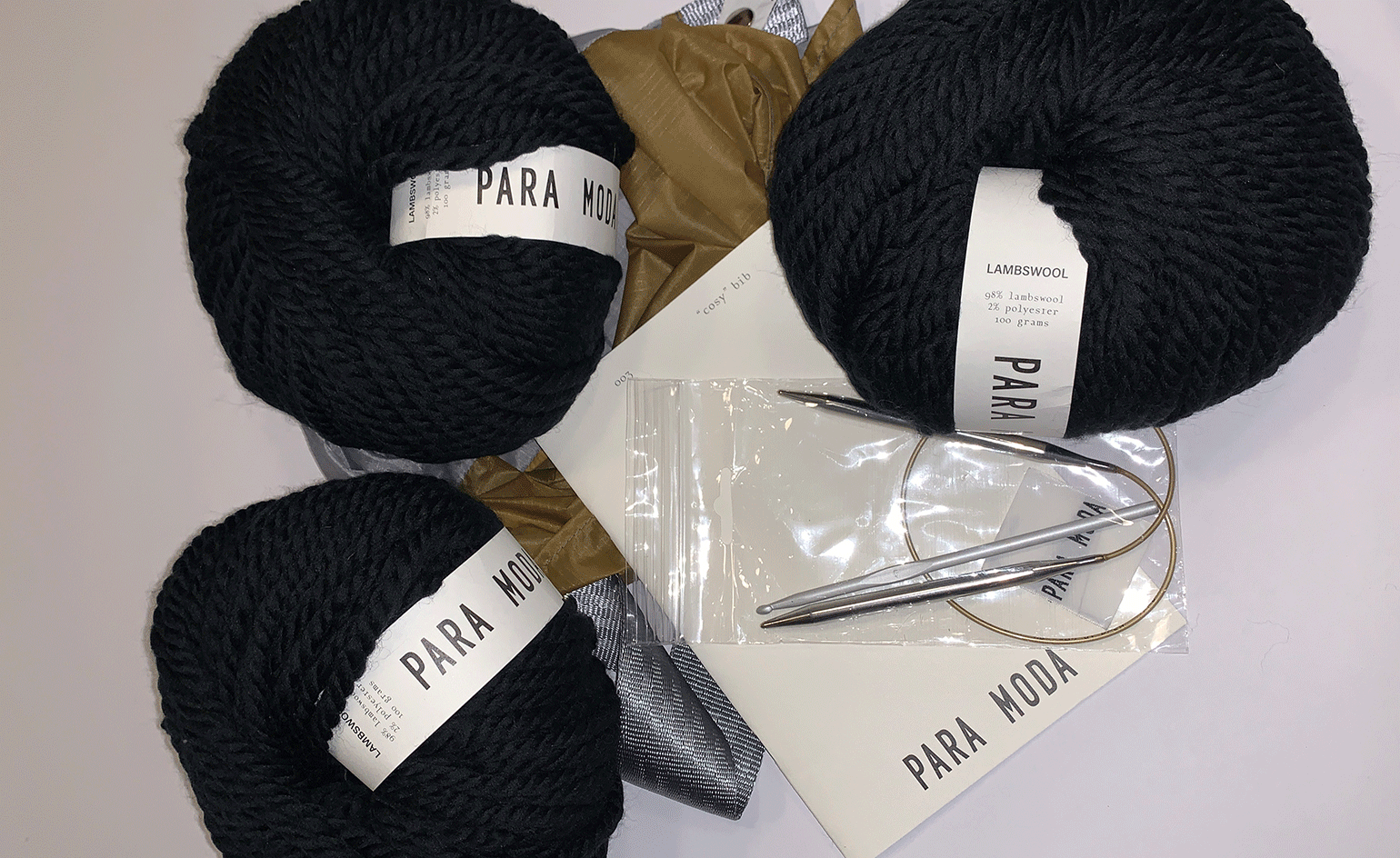 (Image credit: press )
Benedicte Holmboe began knitting at a mere five years old, but it was when her own designs began attracting attention that she considered launching a DIY label, encouraging others to take up the contemplative craft. 'In one week, two complete strangers came up to me and asked where my jumper was from!' explains the Copenhagen-based designer.

Holmboe, who specialised in men's knitwear design at the RCA in London, graduating in 2012, worked for labels including Ralph Lauren, Stella McCartney and Celine, before launching her luxury at-home knitting label in November 2019, after eleven months of planning. Para Moda debuted online with three try-it-yourself knitting kits – containing a pattern, needles and tactile balls of bright orange, bordeaux and beige wool – for a beanie, a bib and a sweater. 'Many of the people that try out my products come back again,' she says, of burgeoning knitting enthusiasts who first purchase her hat kits, before moving onto larger designs. 'I've had people reach out to me as far as New York and San Francisco.'
'Knittting encourages a real connection between the brain and the hands' – Benedicte Holmboe
Copenhagen-based luxury knitting label Para Moda encourages you to pick up your knitting needles and knock out a standout sweater. Explore more of our favourite DIY knitting kits here.
Education is integral to Holmboe's brand DNA. 'I've been to numerous knitwear factories,' she explains, 'and tried out different yarns by making my own jumpers. I think sharing knowledge is key...I'm not precious about holding onto my ideas.' It's a democratic viewpoint that has been shared by a host of designers in the wake of the Covid-19 pandemic. Last summer, Jonathan Anderson released the pattern for a JW Anderson rainbow crochet cardigan sported by Harry Styles, which led to a viral outpouring of recreations posted on TikTok. Last December, SHOWStudio also shared an unseen pattern for a Maison Margiela jersey stitch ribbon Reclica knit sweater designed by John Galliano, as part of its Design Download series.

Holmboe also finds merit in the power knitting has to pull us away from our screens. 'It encourages a real connection between the brain and the hands,' she says. 'I find it extremely meditative.' Sick of kneading your sourdough bread? We suggest you knit away the hours instead.
INFORMATION
Receive our daily digest of inspiration, escapism and design stories from around the world direct to your inbox