MoMu fashion exhibition explores the emotional relationship between clothing and memory
Simone Rocha, Louise Bourgeois and Anne Teresa De Keersmaeker are the protagonists of 'Echo. Wrapped In Memory' at MoMu Antwerp, a unique fashion exhibition which examines how memory and clothing are intertwined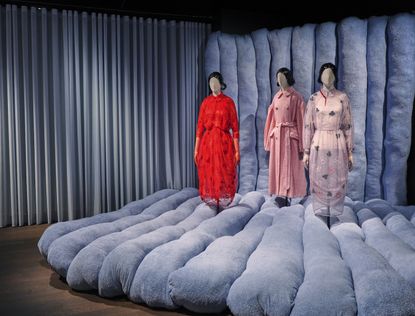 (Image credit: Photography by Stany Dederen, courtesy of MoMu Antwerp)
'I'm always quite sensitive to the past while feeling more detached in the present,' says Irish fashion designer Simone Rocha, one of three protagonists of a new fashion exhibition at MoMu Antwerp which explores the emotional link between fashion and memory – what meaning do we attach to the clothes we wear, and why? And how does clothing shape the way that we remember the past? Of her own works – several of which have recently been acquired by the institution, having reopened after a major renovation in 2021 – Rocha says the idea of memory is woven into every garment. 'History, nostalgia, remorse, emotion... I pull those ideas into the reality of today and see how they reveal themselves.'
Titled 'Echo. Wrapped in Memory', the recently opened exhibition places Rocha in conversation with two other women artists, Belgian choreographer Anne Teresa De Keersmaeker and prolific French sculptor and painter Louise Bourgeois. MoMu calls it a 'conversation' between the three women, who despite working across mediums and time periods, nonetheless share a fascination with clothing, fabric and the body, and the way that interplay shapes the way we understand our personal histories. Alongside, MoMu has selected a number of historical pieces from its vast archive – now numbering over 38,000 pieces – which bear marks of their wearer's lives, whether stains, smells, or tears (one extraordinary weighted satin silk bodice from the late 18th century is eerily shredded across its surface).
'Echo. Wrapped in Memory' fashion exhibition at MoMu Antwerp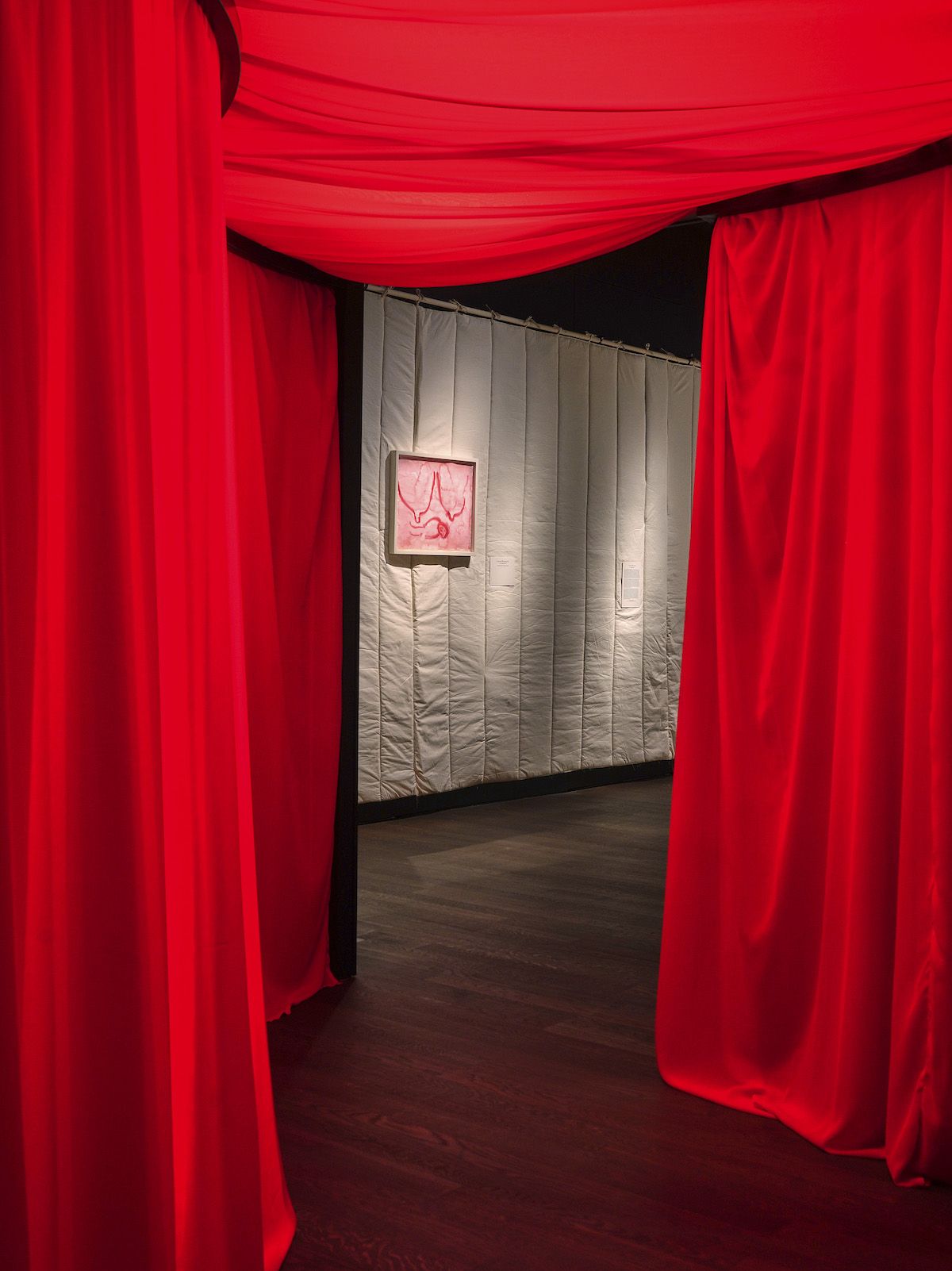 Bourgeois – who described art as 'the re-experience of a trauma' – clothing became a particularly important part of her practice in the final two decades of her life, whereby she would incorporate items she had owned and worn into her sculptural works. Fabric was a lifelong fascination for the artist (her parents were tapestry restorers in France), and often became a metaphor for the psychoanalytic process which would come to define her oeuvre, the process of stitching and weaving associated with a desire to mend the past. 'I have always had a fascination with the magic power of the needle,' she once said. 'The needle is used to repair the damage. It's a claim to forgiveness.'
One such work by Bourgeois, titled 'Blue Days' (1996) – on display in Europe for the first time – features in the exhibition and comprises a number of pieces of the artist's clothing, all blue, hanging from an industrial metal armature (she also created a corresponding work called 'Pink Days', suggesting the traditionally gendered clothing children are given at birth; when displayed, they are to retain the natural creases of the garments). 'It gives me great pleasure to hold on to my clothes, my dresses, my stockings, I have never thrown away a pair of shoes of mine in 20 years,' Bourgeois wrote in 1963. 'The pretext is that they are still good – it's my past and as rotten as it was, I would like to take it and hold it tight in my arms.'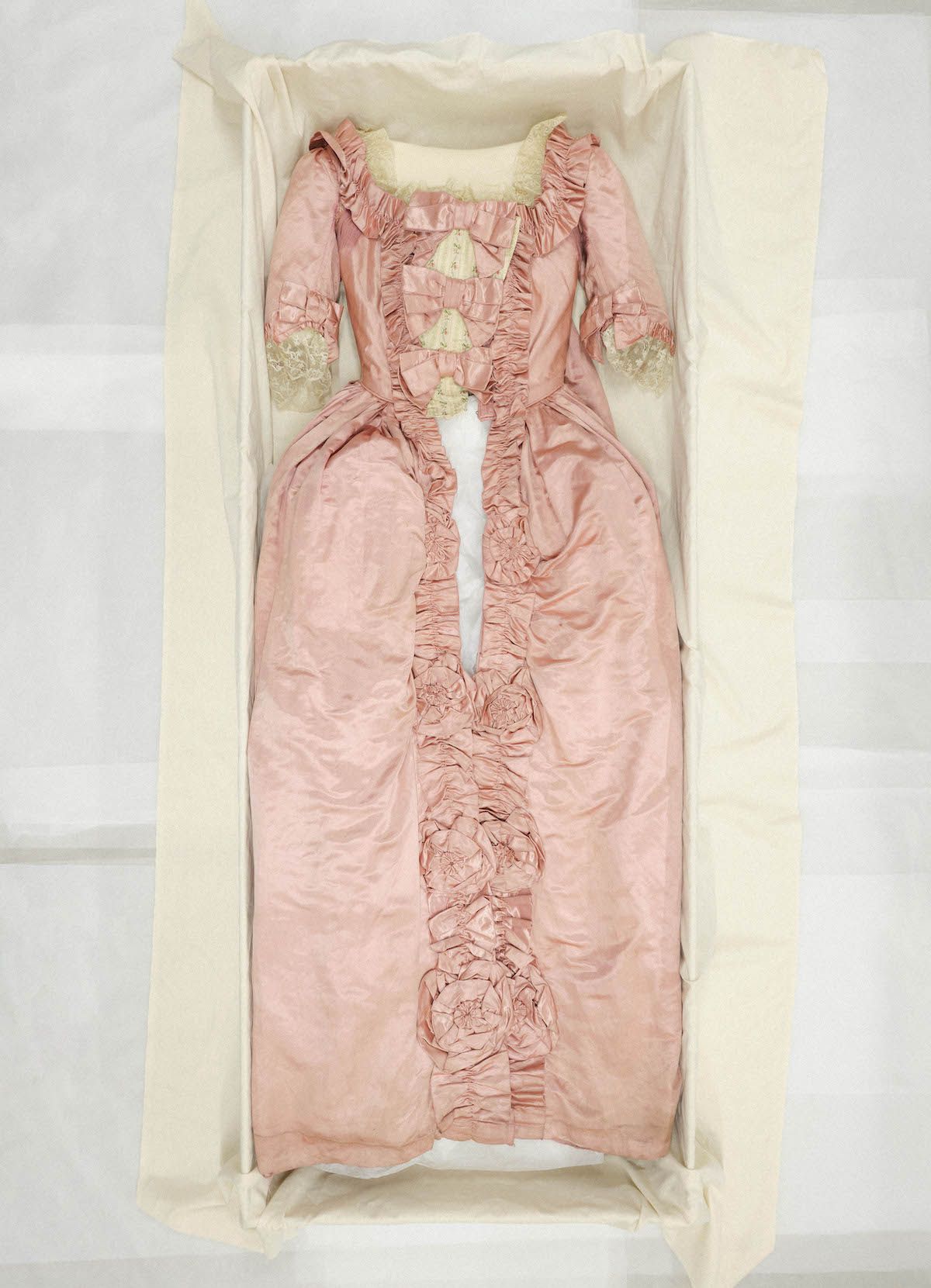 Both Rocha and De Keersmaeker note an affinity with Bourgeois, who died aged 98 in New York in 2010. Rocha first encountered Bourgeois aged 16 at IMMA (Irish Museum of Modern Art) – 'hanging bodies in the terry-cloth towelling fabrics suspended from the ceiling' – while De Keersmaeker remembers various encounters, including exhibitions at Palais de Papes in Avignon and Dia New York. 'As a female artist, her work speaks to me – as a choreographer and as a woman,' she tells Wallpaper*. 'I admire her lonely trajectory, if you will, how she stubbornly went her own way.'
An admiration is also shared between Rocha and De Keersmaeker, who had previously planned to collaborate before Rocha became pregnant with her first daughter. 'It is very fitting we are finally together in this show, sharing works which reflect memories and mothering,' says Rocha, referencing the various archival pieces which recall motherhood in the exhibition – like a series of 18th-century pregnancy corsets. 'I've always admired her work, her brain, her influence.'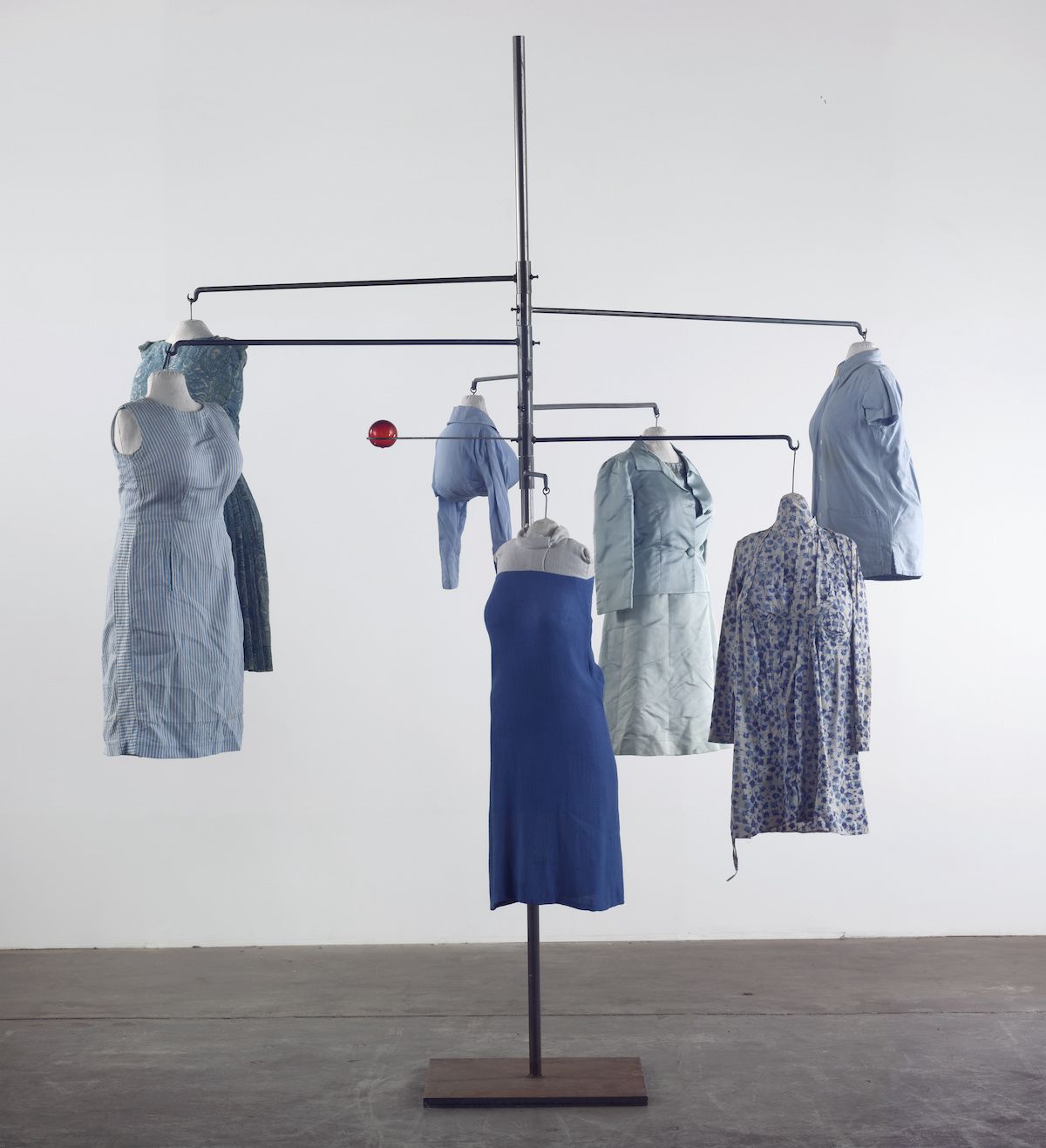 'I met Simone about ten years ago. Rosas [De Keersmaeker's dance company] is regularly invited to perform in London and when we were working on Work/Travail/ Arbeid at the Tate Modern, curator Chris Dercon suggested getting in touch with her,' adds De Keersmaeker. 'Looking into her work, I was very much inspired by the unique way in which she approaches clothing, fashion, and narrative. At a certain moment, we considered collaborating on Così fan tutte, a performance I created for the Paris Opera in 2017. The timing wasn't right. But we did stay in touch and met again on different occasions: I did a photo shoot in her clothing, and Simone came to see our shows in London. I follow her work, and she follows mine.'
'Memory has a very particular meaning when one works in dance,' she continues. 'Dance is ephemeral. We are continuously confronted with the question of traces: is it necessary for our work to leave traces, or do we accept the ephemeral aspect of dance? In dance, the body is a tool but it is also at the core of our identity, and clothes are literally close to the body... the practice of dancing is thinking about time, dealing with time.'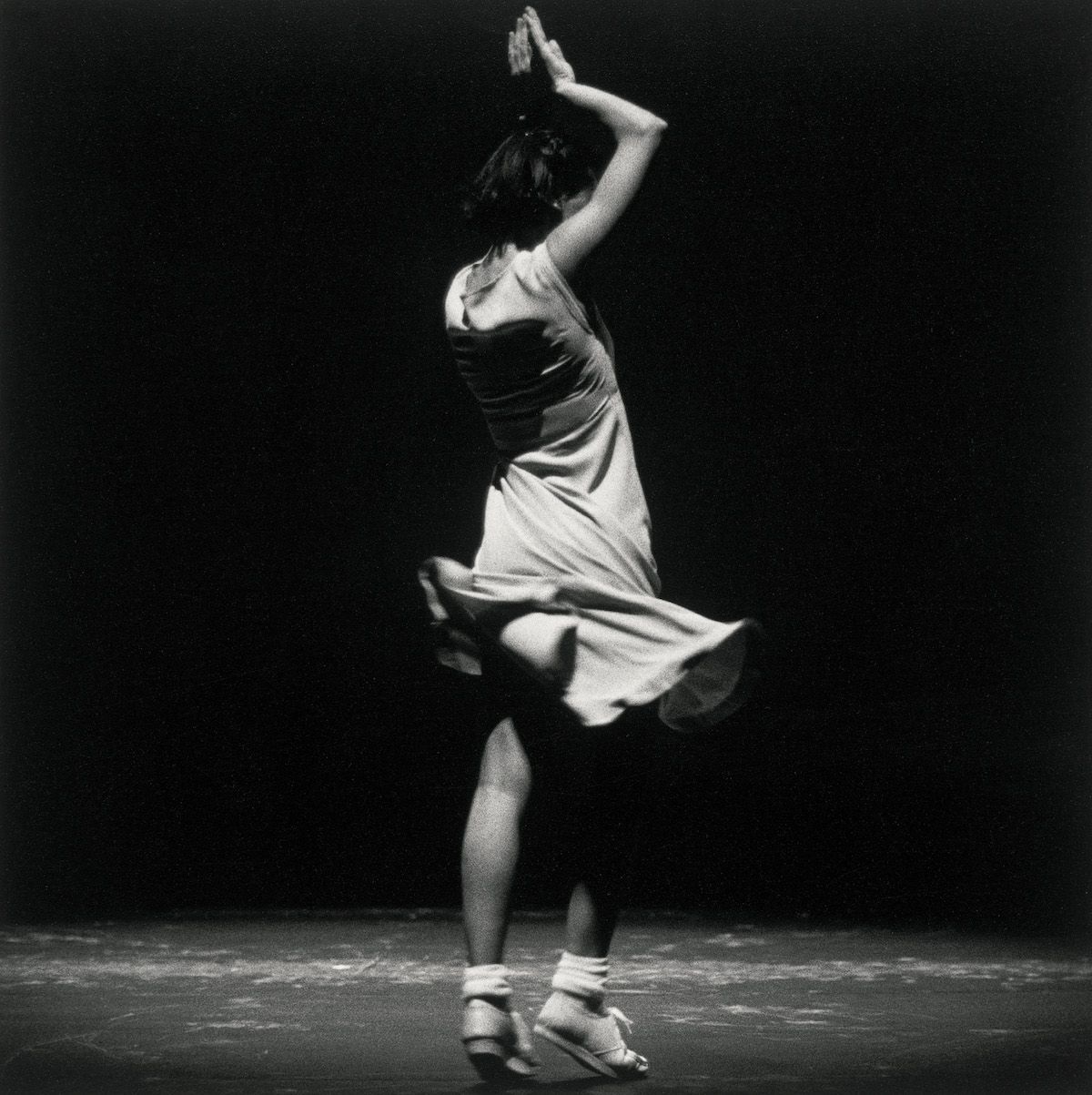 Archival footage of De Keersmaeker's choreography sits alongside works from Rocha and Bourgeois, as well as a slew of other pieces exploring the idea of memory – including contributions from artists including Cassi Namoda, Laila Gohar and Liz Magor, alongside designers Raf Simons, Helmut Lang and Dries Van Noten. 'The invitation was unexpected, but it inspired me to revisit my trajectory as a choreographer as well as the Rosas repertory from a completely different perspective, [which was] extremely stimulating,' she says. 'The relationship between the body and memory, between the body and clothing – it is such a beautiful and thought-provoking idea.'
'Echo. Wrapped in Memory' runs from 14 October 2023 until 25 February 2024 at MoMu - Fashion Museum Antwerp.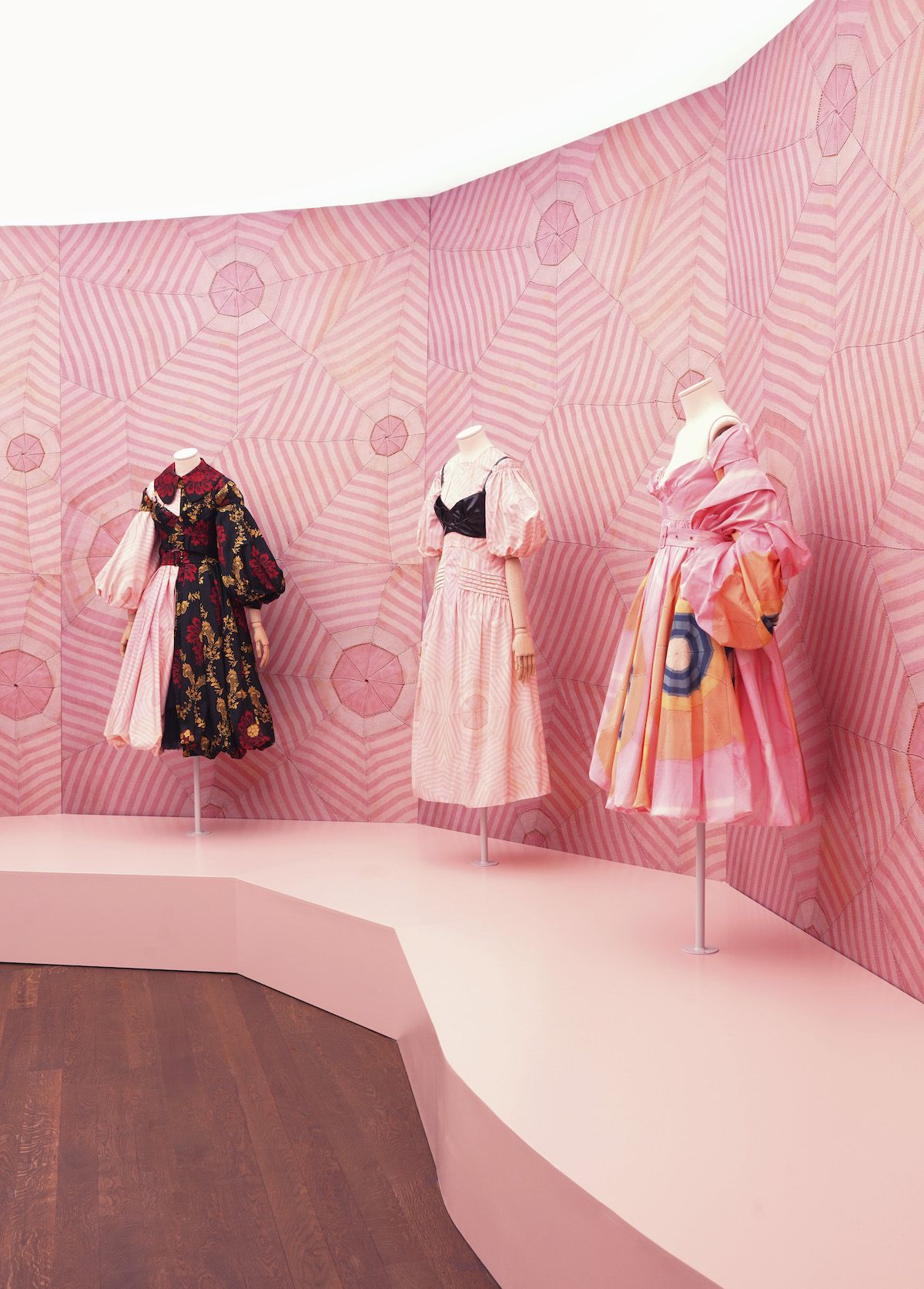 Receive our daily digest of inspiration, escapism and design stories from around the world direct to your inbox
Jack Moss is the Fashion Features Editor at Wallpaper*. Having previously held roles at 10, 10 Men and AnOther magazines, he joined the team in 2022. His work has a particular focus on the moments where fashion and style intersect with other creative disciplines – among them art and design – as well as championing a new generation of international talent and profiling the industry's leading figures and brands.