From COS to Calvin Klein, Snarkitecture documents a decade of success in new monograph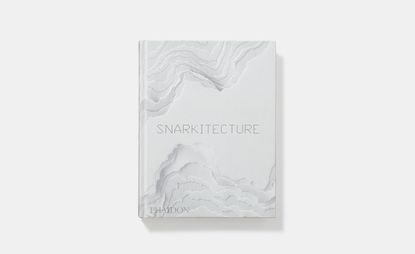 (Image credit: Snarkitecture)
Established by architect Alex Mustonen and artist Daniel Arsham in 2008, New York design studio Snarkitecture occupies an enthralling grey area between the worlds of art and architecture. In the relatively short space of ten years, its founders' unique talent for turning the ordinary into the extraordinary has seen the practice rack up an impressive list of clients across the globe, including collaborations with COS, Kith, Valextra, Calvin Klein and Adidas to name just a few.

As it continues to expand, Mustonen and Arsham, together with partner Benjamin Porto, agreed that now seemed like the perfect time to debut its a monograph.

'It felt like a good time to start framing our work,' reflects Mustonen. 'When you're in amongst it, it becomes your day to day and it can become difficult to take a step back and reassess, or take a critical view. This exercise really helped us do that.'

Published by Phaidon, the tome showcases 70 projects from Snarkitecture's mostly monochrome portfolio and explores how its experimental and multidisciplinary approach has turned them into one of the world's most sought-after design studios.
'It started as an experiment,' explains Mustonen. 'There wasn't any set agenda or business plan apart from the basic conceptual framework, which was that right from the beginning our goal was to create a collaboration between the disciplines of art and architecture. To come up with these outlandish experiential concepts and then find ways of bringing them into the world.'

From product and furniture design to interiors and large-scale installations, the book's 400 visuals document projects such as the firm's design for the Design Miami collectors fair tent, which it clad in white sausage-shaped inflatables; a cave-like space made from excavating blocks of Styrofoam for the Storefront for Art & Architecture; and the very Instagram-friendly 'beach' installation at the National Building Museum in Washington DC, where the studio filled the grand hall with almost a million translucent balls to create a 'sea' in which visitors could frolic.

Milan-based curator Maria Cristina Didero provides the book's introduction, a conversation among Mustonen, Arsham and Benjamin Porto which provides insight into the thought processes behind their creative methods. For detail fans, the book's 'Technical Index' features architectural drawings of every project. Some may also recognise the book's topographical torn paper cover design, which the studio debuted as a wallpaper with Brooklyn brand Calico last year. Photography is by Noah Kalina, while Neil Donnelly created the book's design.

'We chose a fairly unorthodox structure for the book,' explains Mustonen. 'Instead of grouping projects by theme we used an open-ended spectrum such as "not art" and "not architecture" as all of our work falls in between those spaces. It was helpful for us to think about the projects on this linear spectrum.'

Looking to the future, Mustonen revealed the studio has some permanent as well as large-scale works in its sights, the first of which will be unveiled at Salone del Mobile (17-22 April). Working in collaboration with quartz surface manufacturer Caesarstone, Snarkitecture will present a large-scale installation titled 'Altered States', that promises to explores the changing states of water in the context of the modern kitchen.
INFORMATION
Snarkitecture, £49.95, published by Phaidon (opens in new tab). For more information, visit the Snarkitecture website (opens in new tab)